Friends.  I'm so excited for the new year.  I have so much to share with you all!  I've been making a lot of progress on a few rooms in our house and one of them is our master bedroom.  It's not finished yet, but it's close!  I have spent a lot of time decorating this room because I really want to LOVE every single piece of furniture and decor.  So basically I'm approaching it no different than I have every other room in my house.  If I'm lucky I'll finish decorating my home in 8-10 years.. just in time for styles to change and for me to get an itch to start all over. ;)
I knew I wanted mirrors over my nightstands and was having a hard time finding the "perfect" mirrors.  I had looked high and low and spent hours searching for the mirrors of my dreams.  I was talking to my designer/friend who has helped me with a few things in my house (she has done all of my custom furniture and drapes) and she suggested that I look on-line at Horchow.  I had heard of Horchow before, but hadn't spent any time on their site.  Later that night I started scrolling through Horchow's website and quickly began falling in love with A LOT of items.  They have beautiful furniture and decor.  And then.. all of the sudden.. there they were.  On my computer screen.  "THE ONES."  The mirrors that at first glance made my heart skip a beat!  Did I do a happy dance?  Why yes.  Yes I did. :)


I bought Horchow's Pagoda Shaped Mirror.  Two of them for above my nightstands and to say I'm in love would be an understatement.  My master bedroom is part casual/rustic/farmhouse and part tailored/dressy items with a bit of bohemian tossed in. :)  It feels dressy but also casual (a lot like my formal living room) which is a favorite look and style of mine.  Really I'm just buying items I fall in love with and mixing them all together pretending it's an actual style.  Ha!  I'm good at pretending. ;)

These mirrors add the dressy!  I love the detail, the mirror/glass frame and the circle on the top.  :)  They just spoke to me and I think that's so important when you decorate your house!  Decorate your home with items that speak to you.
I know a lot of us have spaces in our homes that we want to update this year.  Maybe you are building or remodeling and starting to decorate a room from scratch.  Maybe you have a room or two that you just want to update or refresh a bit.  My mom was feeling like her kitchen was looking outdated so she recently switched out her kitchen pendants and I can't believe the difference it made!  (I need to take a pic to show you all!)  Such a minor change and it completely updated her space.  Sometimes finding one or two current, quality items to add to a space can change the whole look and feel of a room.  While I was looking for mirrors on Horchow's site it didn't take long to realize that this store would become a new favorite go-to for me.  Horchow is a high end store, but I was surprised to find so many great deals and sale items on nice, quality furniture and decor.
Horchow recently reached out to me to see if I wanted to partner with them on a post and I couldn't believe it!  I had honestly been on their site looking for items for my master bedroom and other rooms I'm working on in my house just days before.  It was like they read my mind. :)  If you haven't heard of Horchow before I'm happy to introduce you to them!  I know these mirrors won't be the last thing from their store you'll see popping up in my house.
Before I landed on my dream mirrors, I found several other mirrors from Horchow that I loved and was considering.


I adore this Aimee Dresser Mirror and still might use it in my house somewhere (possibly in our guest bedroom?).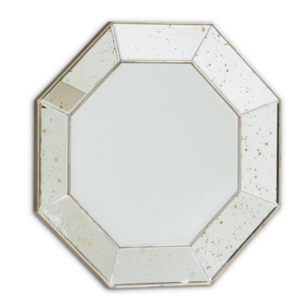 Of course I'm a huge fan of this Twinkle Mirror – looks almost identical to the wooden mirror in my formal living room!


I also love this Arched Mirror and am debating putting it at the end of one of our hallways.  It's such a great price right now.
Here are a few other favorites of mine if any of you are looking for a new mirror to update one of your rooms this year.  They are all so beautiful!


Want to see the one item in their store that I have loved for months and really want?


This Double Mirrored X Bench is like my mirrors.. it had me at hello!  I love everything about it.  The wooden X legs, the tufted upholstered top, the mirrored glass on the sides.  I wanted it so badly to put at the end of my bed but we have a King sized bed it was way too short!  I was so bummed when I measured.  Then I thought "ok.. I'll just order two!  And put them side by side to make it long enough!"  Because I'm tricky like that. :)  Measured again and way too long. :(  Probably a good thing because I don't know that my husband would have been excited about me buying two benches for the foot of my bed. ;)  But I love this bench enough that I'm determined to find a spot for it somewhere.  Just give me time!  I also love this similar Lila Mirrored X stool and this Brek Wall Table is the stuff my dreams are made of.
A few other pieces of furniture I have a huge crush on from Horchow right now..  (A lot of these items are on sale!)


Ok.. another reason I'm so into Horchow.. they have an amazing selection of lights.  I wish I would have known about their site when I was building!  Here are a few favorites.. get ready to drool with me. :)


This Regina-Andrew Camden 5-light lantern is beautiful beyond words.  It would look stunning over a kitchen island or dining room table.  This Regina-Andrew Square Glass lantern is very similar but silver and I love it just as much.  Looks a lot like my formal living room light!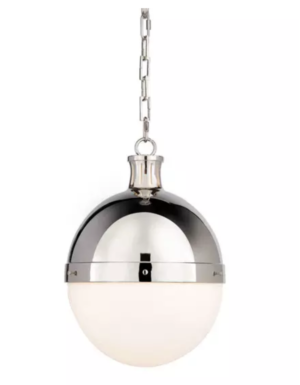 This Polished-Nickel Pendant is another favorite of mine.  If I was switching out my kitchen island lights these are what I would pick!
So many lights to love.. these are all favorites..


I mentioned above that Horchow has a lot of high end items so I watch closely for sales.  They have a lot of things marked down right now!  I'm buying some bathroom/pool towels.  They have darling towels and I can't believe the sale prices on them right now.

I'm also shopping Horchow's Christmas decor section.  I love shopping after Christmas sales!  Prices are amazing and it's so fun to pull out something new when it's time to decorate for the holidays the following year.


This Green and Silver Magnolia Wreath is so beautiful! I wanted the matching garland but it sold out so fast.


I also love this Crystal Circle Garland for a Christmas tree or mantel.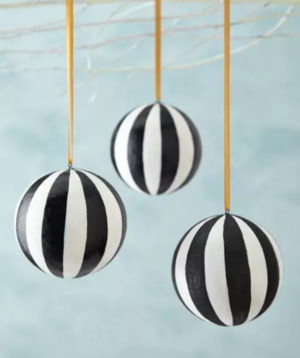 And how cute are these Black Striped ball ornaments!?  No surprise they are favorites too. :)
Other fun holiday decor items on sale..



K.. can you all see why I have a crush on this store?  Too many beautiful things.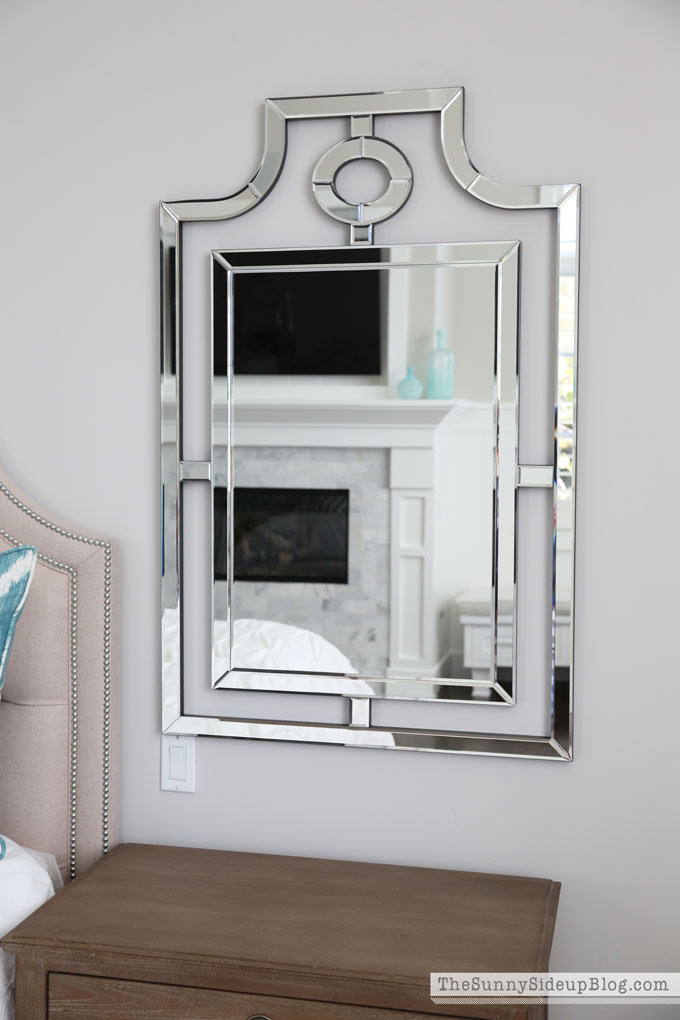 I'm excited to show you the rest of my master bedroom this year!


These mirrors take the cake.
*Huge thank you to Horchow for sponsoring this post!
Love always,
your current fan,
Erin
:)
xoxo, Erin