I love clothes. And I totally get the hype about all the great fashion deals happening right now during the Nordstroms Anniversary Sale. I'm completely stoked about the fun Fall clothes I scored (you can see my round #1 picks here and my round #2 picks here) and I can't wait to wear them! BUT. Sometimes I think my favorite section of Nordstroms gets overlooked with all the fashion hype. And that just seems like a complete injustice. Unfair favoritism! A crying shame! A wrong I need to right.
Wow. I guess I feel more strongly about this than I realized I did. :)
I shop at Nordstroms Home all the time and some of my favorite things in my house are from that beloved little department that all too often gets overlooked.  I've rounded up my favorite pics from the Home Decor section today and I'm in love with them all! Some of these favorites I already have, some I've just bought and others are things I've had my eye on for a while now.

1- Woven Pouf –  So in love with this pouf!  It comes in lots of colors and I can see it sitting in front of my striped chair in my family room.
Right?!  I need a cute pouf in my life.  ;)
2 – Mr. & Mrs. Love Always Mugs –  I adore these.  They make me crave hot chocolate just looking at them!
3 – Heart Monogram Wood Wall Art – Debating this for one of my girls' rooms.  You can get any letter inside the heart.  So cute.
4 – Monogram Mason Jars – These darling mason jars were on my favorites list last year too!  I've always loved them.  I have a set of my own just w/o the monogram.
5 – Copley Hampton Links Pillow – Debating this for my mudroom!
The pillows on my bench are outside this summer so I've been looking for a cute substitute and love this simple navy pillow.
6 – Tasseled Patchwork Pillow – This is my second mudroom option!  It's a little more whimsical and fun.  Love it too!
7 – Turkish Cotton Hand Towel –  I adore these hand towels!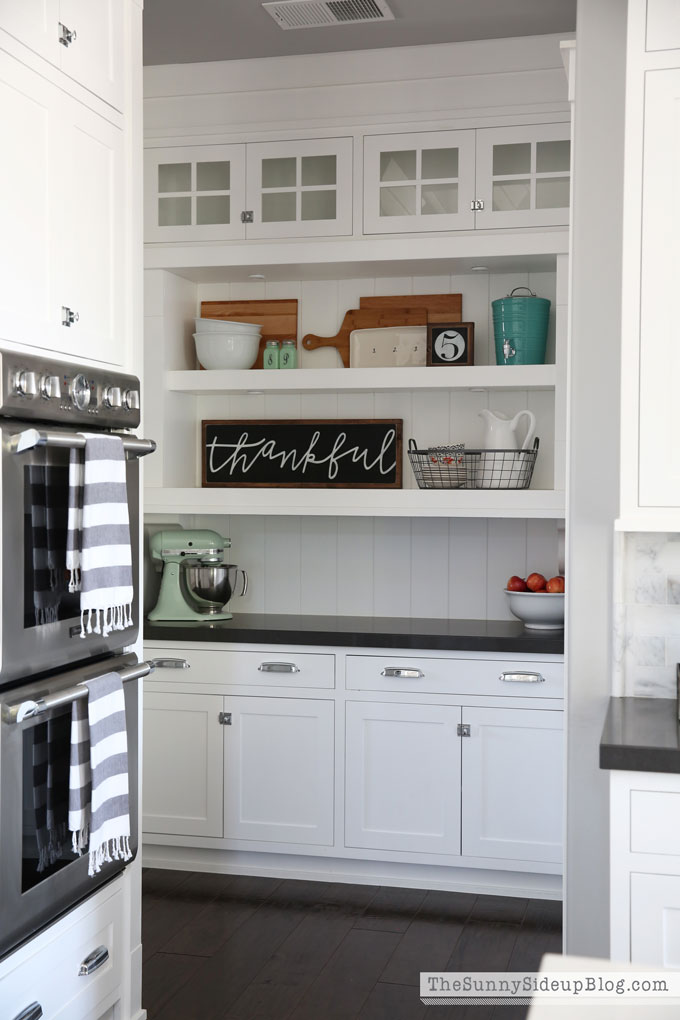 I get asked about mine all the time.  I actually bought mine at West Elm but they don't sell them anymore and this set from Nordstroms are almost identical.  I'm ordering a back up!
8 – Monogram Glass Mason Jars – Clearly I love these!  This is another fun option.. a little more grown up than the other set.
9 – Map Canvas Art – I am debating this for Kole's room.  Great neutral map that I can see in a kids' space, office or playroom.
10 – Turkish Striped Towel –  Such a good deal on these right now and they come in so many colors.  I picked up a couple of them in white and aqua for bathroom hand towels.
11 – Good Morning Mugs – K.. could these mugs be any more adorable!?  Seriously.  I need them.  I don't even drink coffee and I need them.
12 – Seaward Knit Pillow – Love this neutral knit pillow.  Makes me excited for Fall!
13 – Diamond Print Rug  – This coral diamond print rug is totally me.  It reminds me of two rugs I already have!
My kitchen nook rug.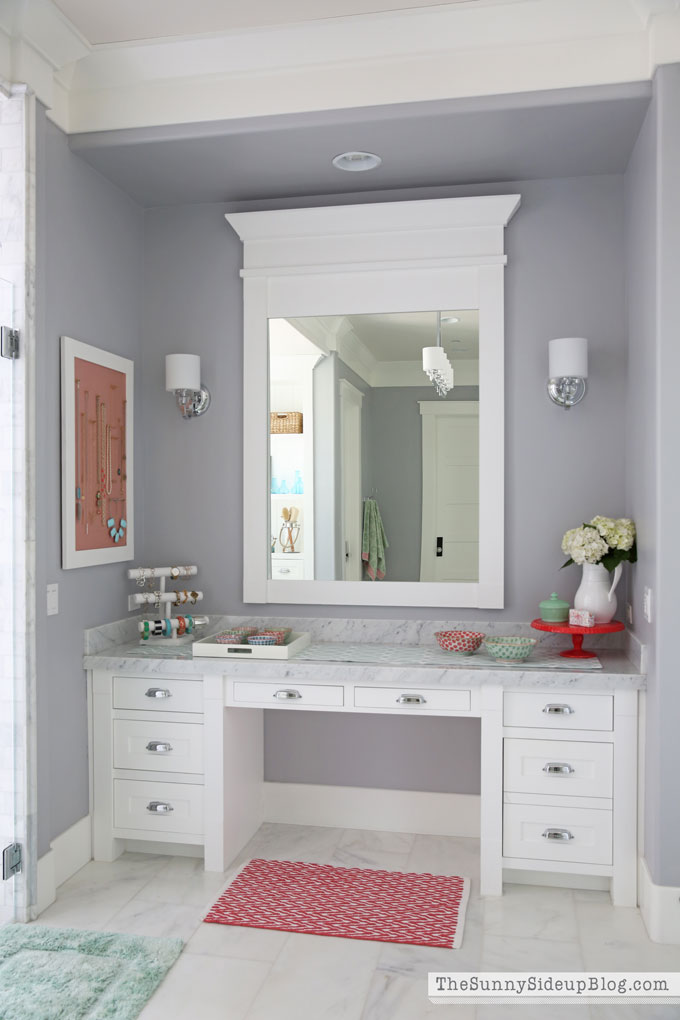 And the little rug in my master bathroom in front of my vanity.  I also have pillows and drapes in that diamond pattern.  It's a favorite.
14 – Monogram Turkish Cotton Throw –  This looks so cozy!  And would look great laying across any sofa.
15 – Home State Pillow – You can get any state on these darling pillows.  I know I'm crazy, but I'm already thinking ahead about Christmas gifts and these are perfect for a few people on my list!
16 – Urban Wood Serving Boards – I have a thing for wooden serving boards and absolutely love these!  The copper handles are the icing on the cake.
17 – Cable Knit Cotton Throw – Another beautiful cozy sofa throw for Fall!
18 – Annabelle Rug – And another fun diamond rug that I absolutely love!  I'm thinking about getting this for my dining nook for during the holidays.  I always pull out my coral rug to bring in red and have been looking for a good neutral rug to take its place!
19 – Urban Farm Mango Wood Serving Board –  This is the single board that goes with the set I mentioned earlier.  I obviously love this since I bought it at full price!  It's on sale for such a steal right now!  I have it sitting on my hall shelf.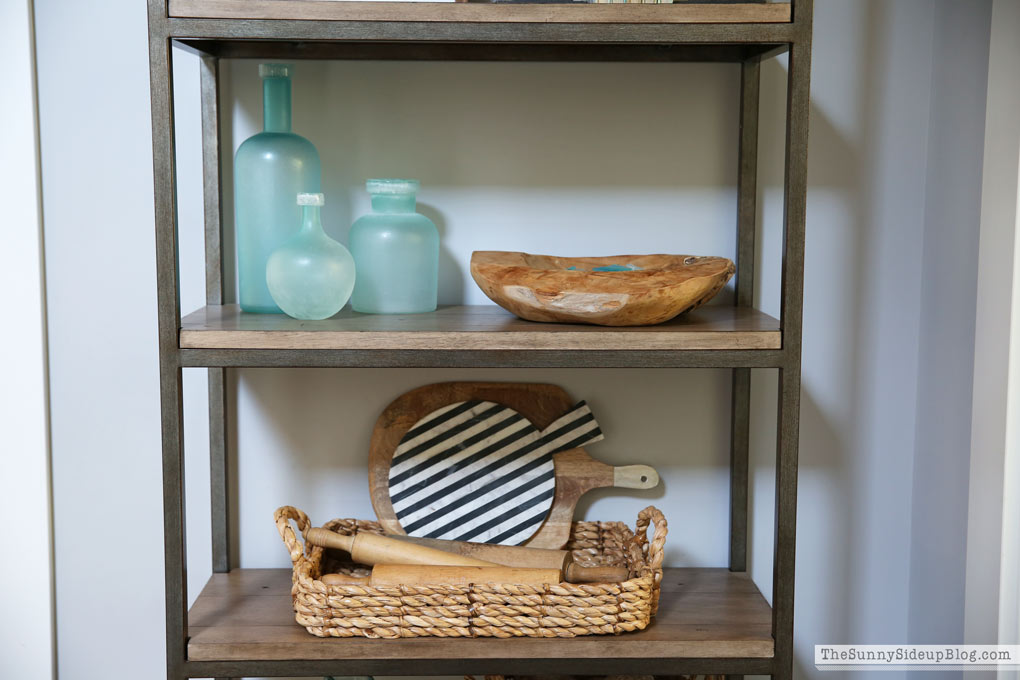 20 – Fun in the Sun Turkish Towel – No question why I love these. :)
21 – Marble and Wood Oval Serving Board – These marble serving boards are beautiful!  I've adored them from afar for a while now and was so excited when they went on sale!
22 – Marble and Wood Paddle Serving Board – Bought the paddle serving board!
I'm sure I'll move this around but for now it's sitting behind my range.  (Kitchen pics and sources here.)
LOVE the wood/marble combo.  Happy mail day when this arrived!
23 – Feather Stripe Throw Blanket – Clearly I'm getting excited for Fall with all of these cozy blankets on sale!  The tassles on this are too much fun.  Ordering it for sure!
24 – Hobnail Duvet Cover – The white bedding in my master bedroom looks almost identical to this!  I love crisp, clean white textured bedding and this duvet cover is on sale for a great price right now.
25 – Diamond Straw Basket –  I love ALL baskets equally.  But this might be my favorite. ;)
26 – Latte Bowls – These bowls really are my favorite!
I have several sets and they are perfect for decor.  And for cheerios in the morning. :)
27 – Medium Weight Down Comforter –  A great deal on such a nice staple!
Alright friends.  Those are my favorites!  Fun to see so many beautiful home accessories on sale right now.  Makes me want to decorate!
So not much new going on around here.
:)
*affiliate links used
xoxo, Erin