{Umbrellas/Pillows/Towels/Flamingo}
Last Saturday we hosted a summer party for my husband's firm.  I have to admit.  I was a little nervous.  I host summer parties at my house all the time of course, but they usually include pizza, popsicles and large groups of guests who range between 5 and 12 years old.  Guests who sometimes fight over our flamingo floaty.
Nobody fought over our flamingo floaty at this party.  :)
I took the picture above right before everyone started to arrive.


Before long the music was playing, people were mingling and I felt like I could finally relax after several days of getting the house and yard ready.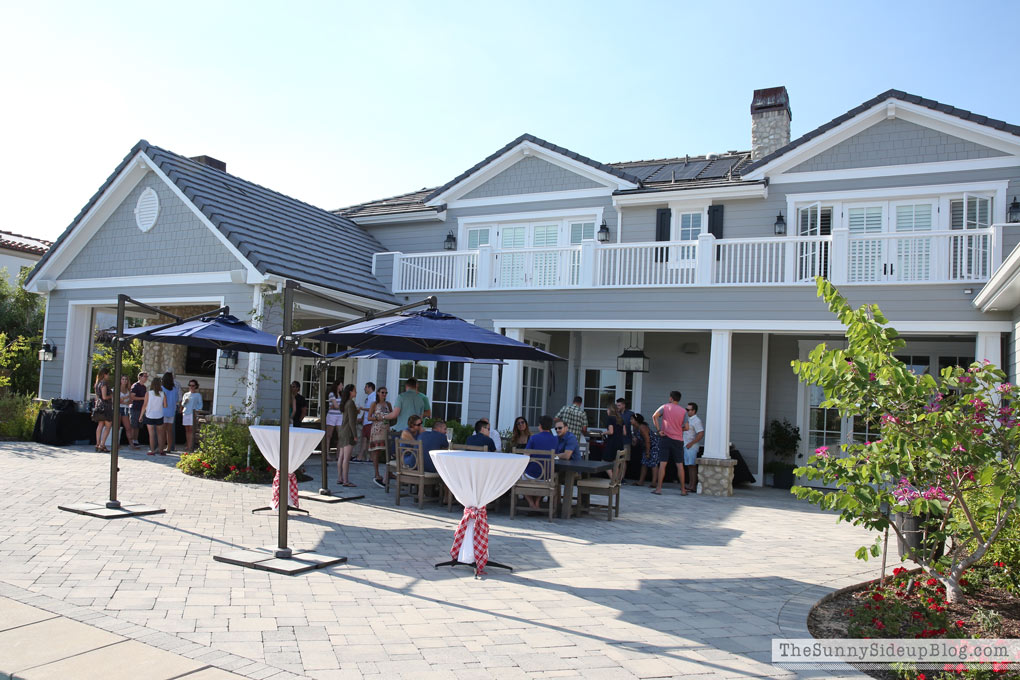 I know you're all wondering if I whipped up a mad batch of my famous grilled cheese sandwiches or banana bread muffins to serve our guests, but no.  The firm had the party catered so this guy did all of the cooking.  (My husband's associates know me well.) ;)  I have to say that the food was amazing.  The best BBQ and he cooked everything in this cool wagon grill in front of our house.
The two of us became good buddies and I told him that maybe next time I'd join him and teach him a few of my tricks.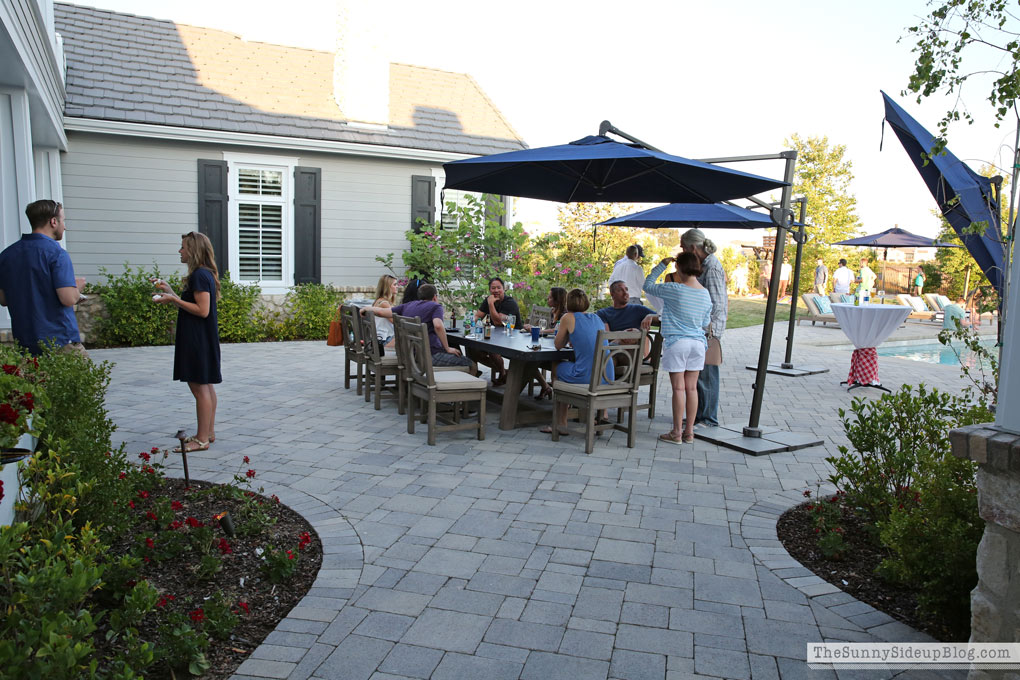 My husband works with a lot of amazing people, many who have become good friends over the years.  It was so fun catching up with them all and meeting new summer associates.


For two days straight before the party I was cleaning the inside of our house like a mad woman.  My husband kept giving me a hard time.  "What are you doing!?  The party is outside and so is a bathroom.. nobody will even come in the house."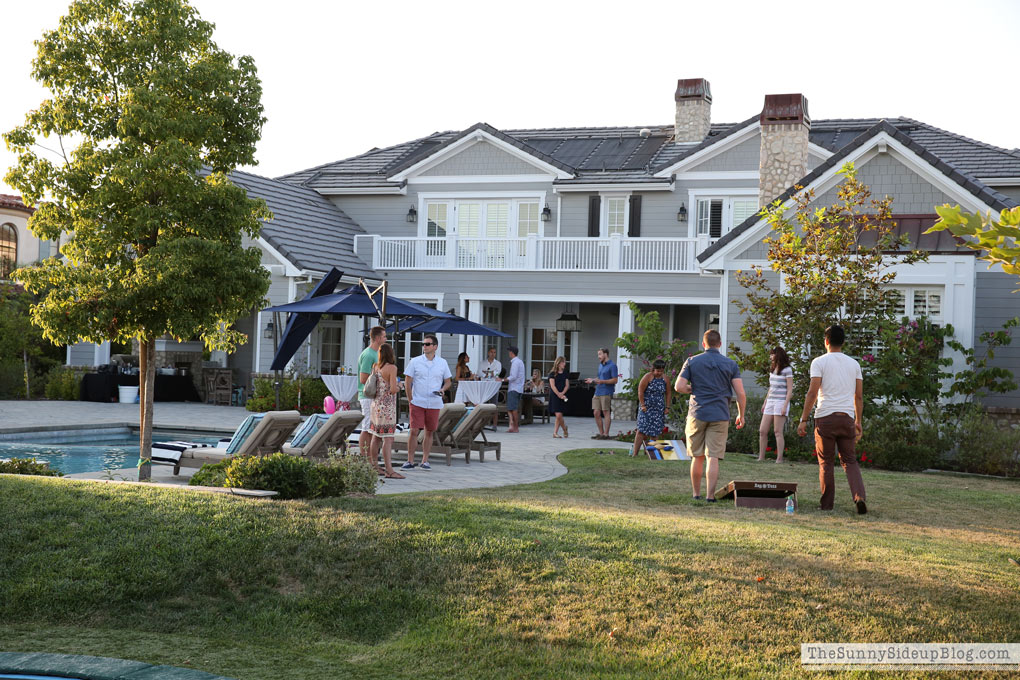 The first group of people came through our side gates to the backyard, said hi and then asked if they could take a tour of the house. I smiled and shot my husband a look he knows all too well…
"Do you want to tell me I'm always right now.. or later?"  
I was giving house tours for most of the night.  I knew people would want to see the house because when I go to a party in a fairly new or renovated home (or really any home for that matter!) I always want to see the house too!  I get it.  Why my husband doesn't get it is beyond me.  But needless to say, I was glad I cleaned like a mad woman for two days.  Closets and all!  And I'm always right.
He chose to tell me later. ;)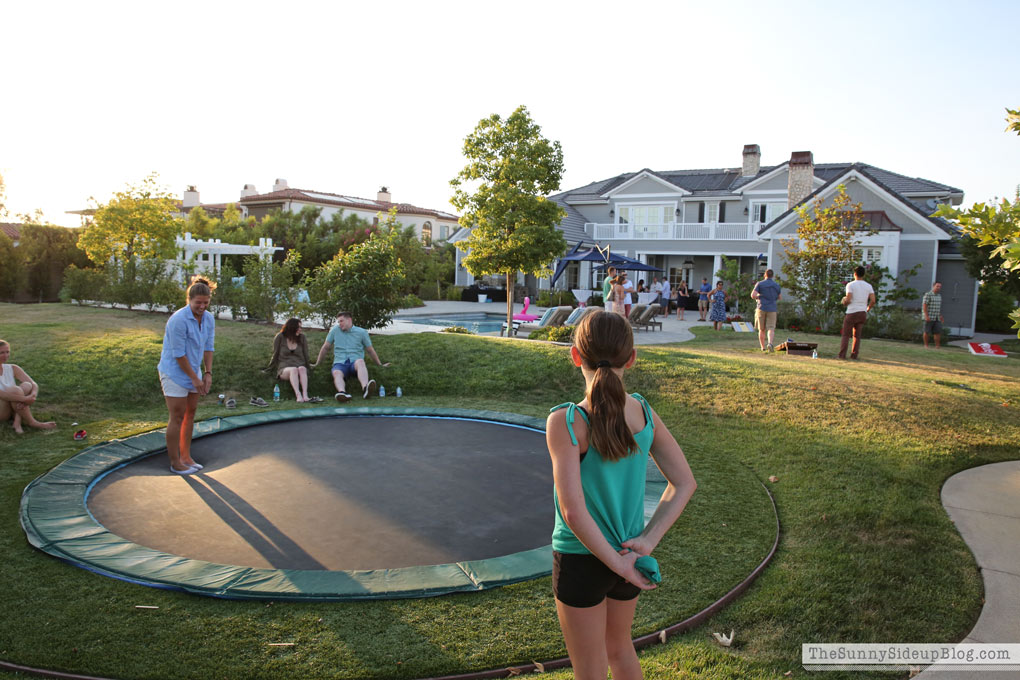 I told my girls that I'd pay them some babysitting money if they could keep Kole upstairs and entertained for a few hours.  They did a great job, but the party lasted longer than we thought it would, so after a while they all three migrated outside and joined the fun.


El made a few friends quickly.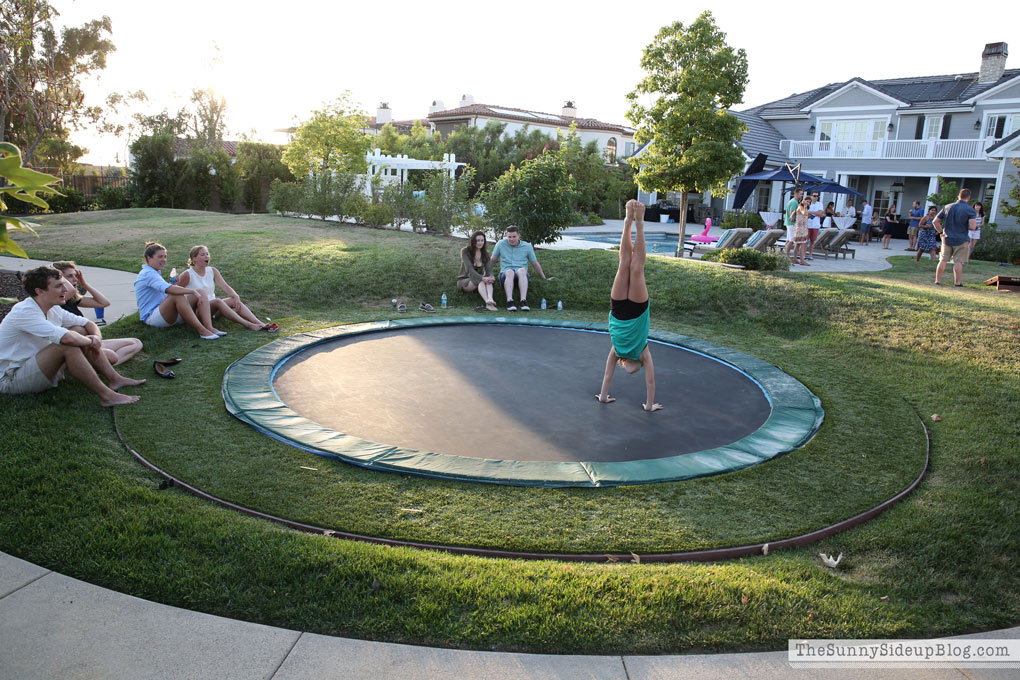 And showed them some of her best tricks.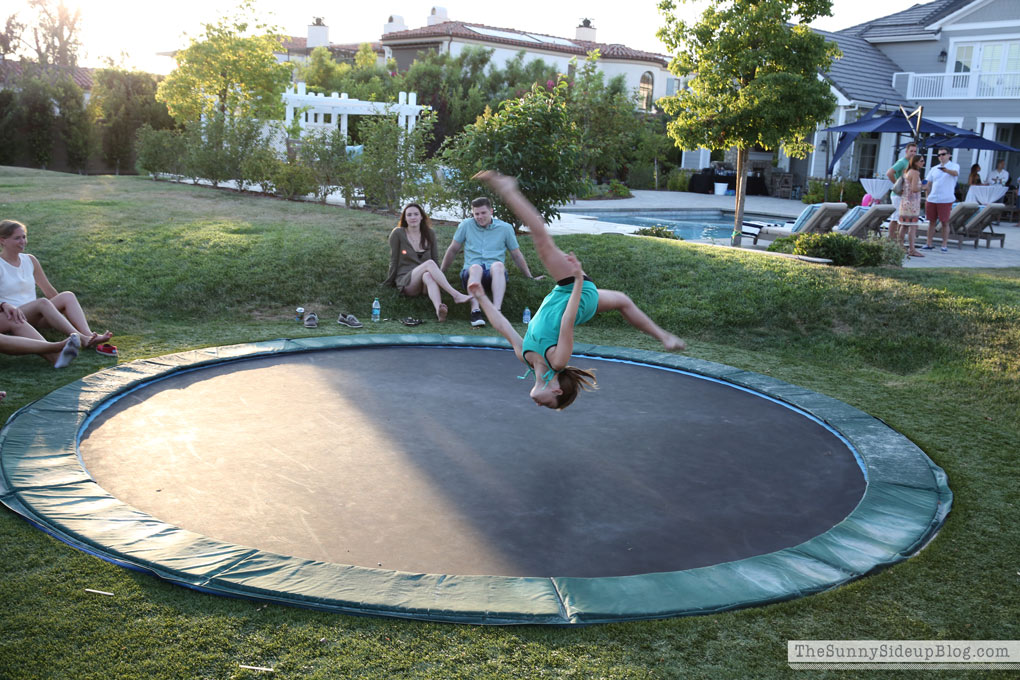 Then everyone tried to copy her and that was a good time.  We only ended up with one bloody nose so I'd call it a successful afternoon spent on the trampoline.  ;)


One by one our guests started to hug us good-bye and leave.  I was sad to see everyone go!  It really was such a fun party.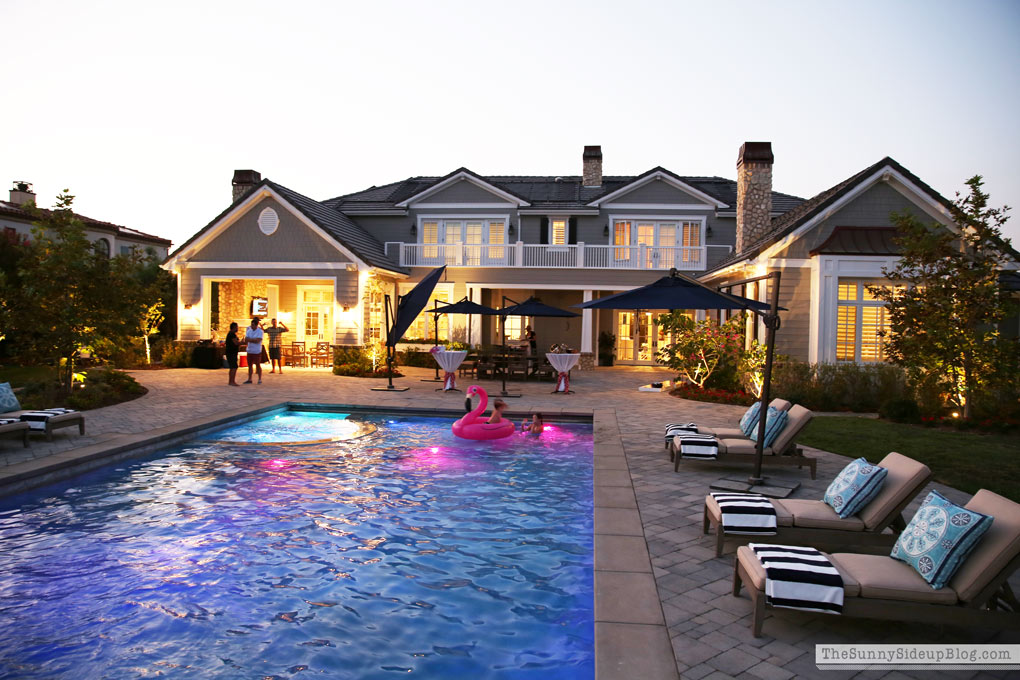 It was about the time Kole usually goes to bed and he was loving that mom was pre-occupied and not noticing that little fact.  He and El jumped in the water, turned on the pool lights and enjoyed a night swim while we were cleaning up.


Clean-up took a while and it was dark before we finally made it inside and got the kids to bed.
Kenny and I sat down on the couch and he was asleep within 5 minutes.  All that socializing just wore him right out.  I watched TV for an hour enjoying a quiet, clean house but woke up the next morning with a headache, sore throat and a scratchy voice.
Guess all that cleaning and house touring wore me right out. :)
Aside from tired, we felt so grateful the next day.  Really grateful for good friends and fun summer memories made in our home.
Grateful tired.
It's the best kind of tired there is.
:)
xoxo, Erin