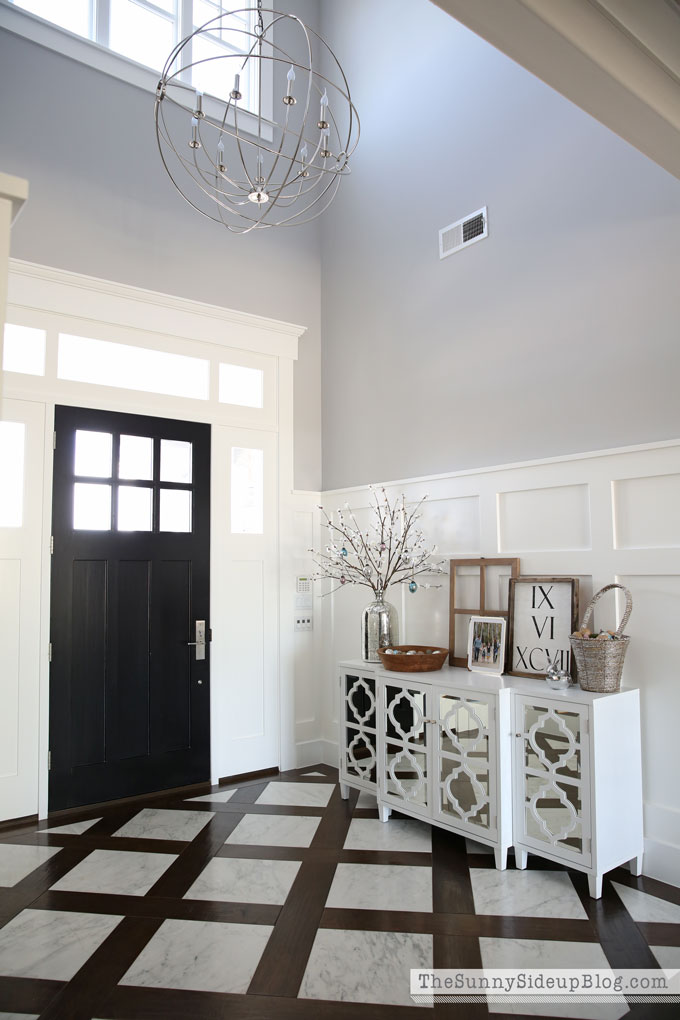 Sometimes when I feel overwhelmed with life and everything on my to-do list I have a little trick I do that helps.  It's a secret, but I love you all so I'm happy to share my secret with you.  Ready for it?  Here it is..
I ignore everything that needs to be done.
And I decorate one of my console tables.
True story.  :)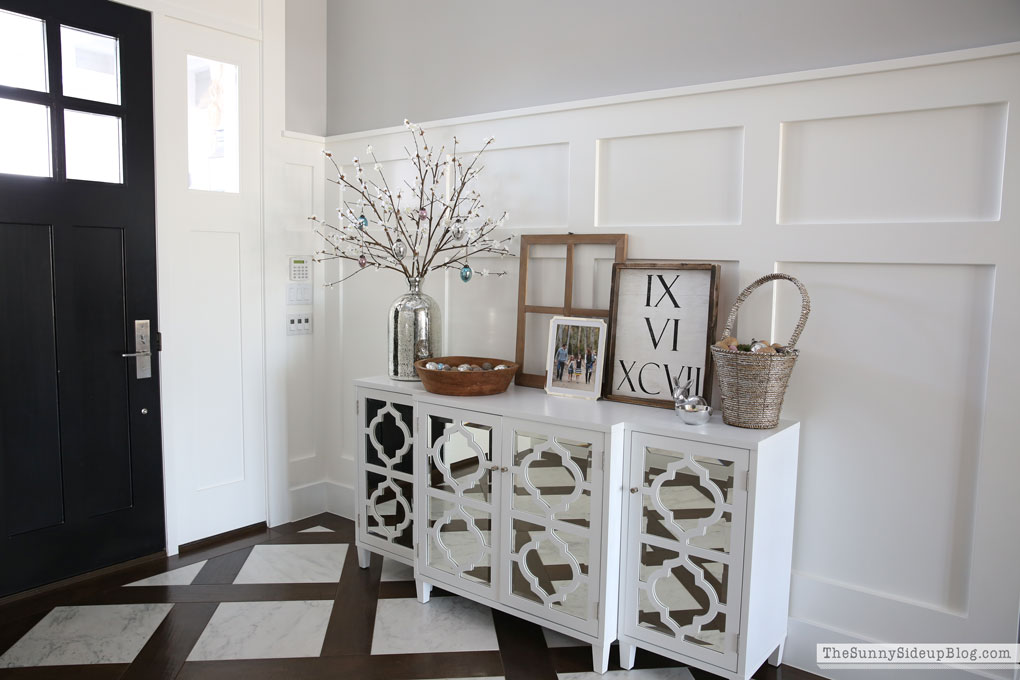 That's why you see a decorated console table post pop up about once every other month.  For whatever reason, moving things around on my console tables and shelves relaxes me.  It's play when I'm tired of work.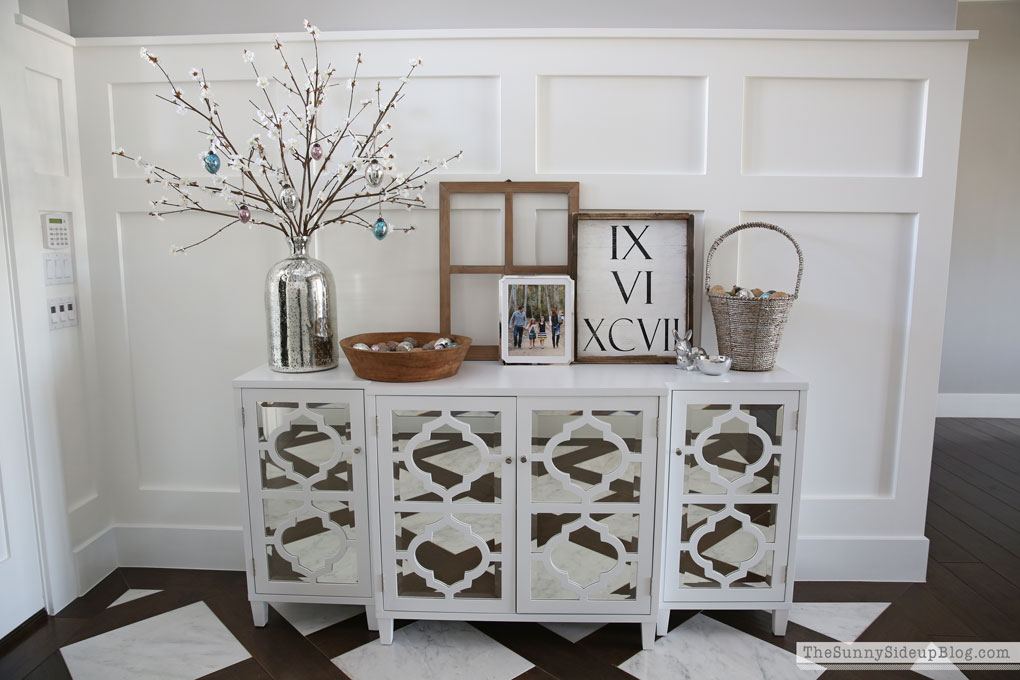 Holidays give me an excuse to mix things up, but really it's just my secret trick to escape reality and clear my mind.  Sometimes if I have a to-do list a mile long, errands to run, a house to clean, e-mails to answer, dinner to make, kids to pick up and drop off and pick up and drop off again.. I start to feel.. overwhelmed.  Taking a little time out to do something simple I love helps me re-set.  And then I'm good to go again.  :)


I didn't change much.  Just added these faux white cherry blossoms for Spring.  (similar blossoms here)  It looked a little stark with the white up against my white molding so I added some Mercury Eggs.  LOVE them!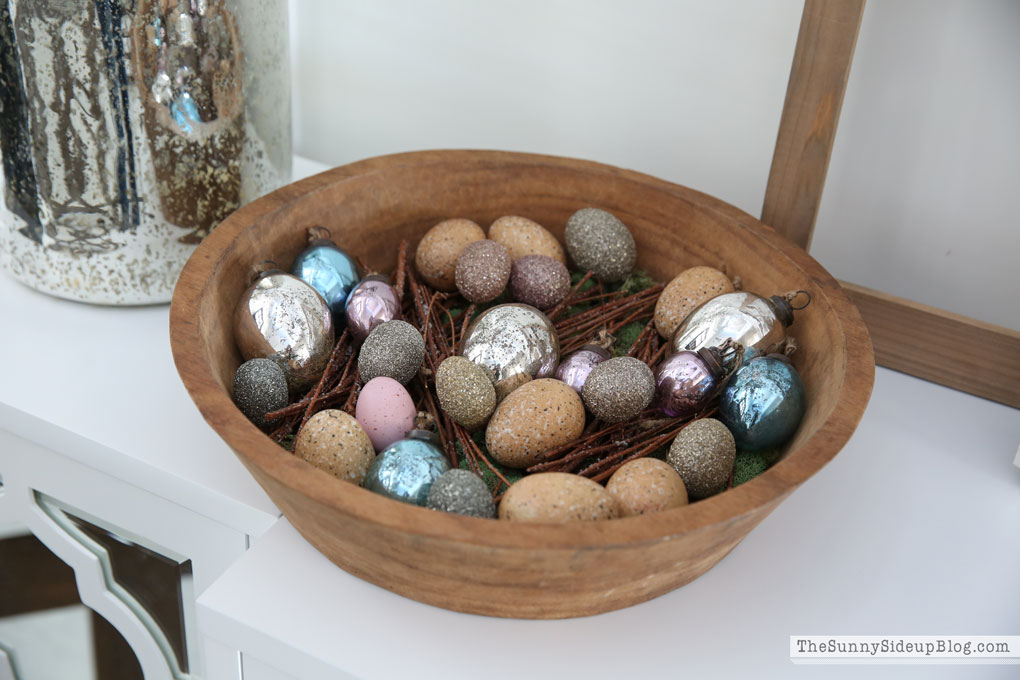 So I added more Mercury Eggs.. and then some more.  All of PB's Easter stuff is on sale right now and that's when I snatch up holiday decor.   Minor obsession with these eggs, but they are just so shiny and pretty!  I think I'll leave them up through April and next year I will be so excited to pull them out again.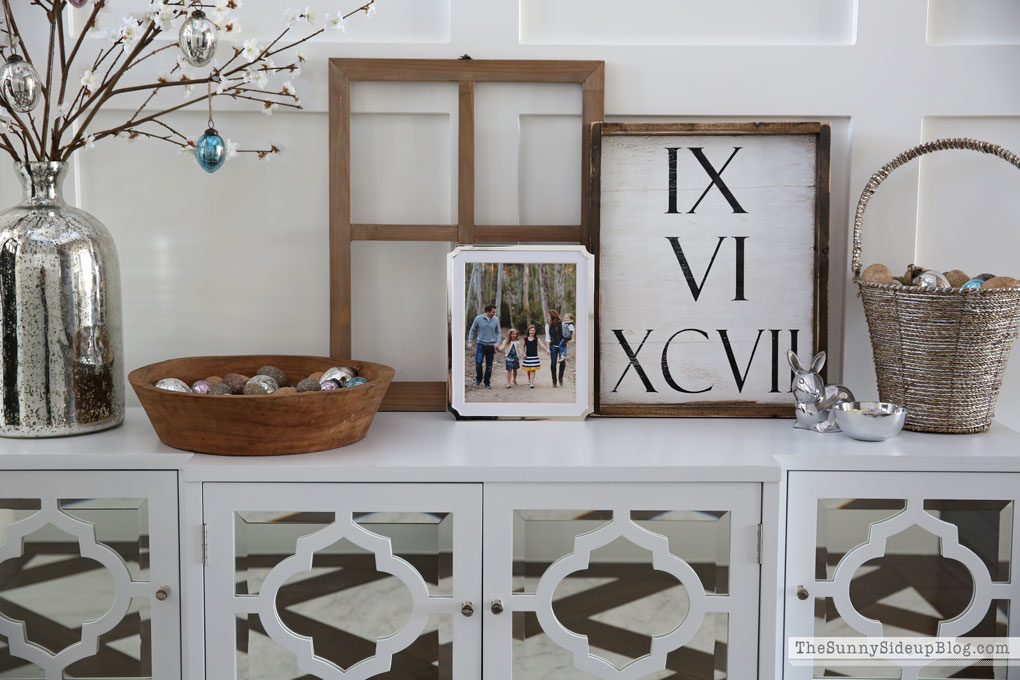 I kept the middle wooden frame and silver framed picture the same and moved my Roman Numeral sign back from my office.  I knew it wouldn't stay in that spot for long. :)


This cute glitter basket was on sale for 12 bucks!  I love the touch of silver in it.  Bunny bowl is from Home Goods and the perfect place for my Easter candy stash.  Easter candy happens to be the very best candy in my opinion and Spring just wouldn't be the same without my daily dose of Chicks Ducks and Bunnies.  

You can see most of the reds are gone.  That's a sign that my Ellie is enjoying her daily dose of candy too.  She always eats the reds first. :)  Because this basket is so tall I stuffed it with dish towels!  Then I just added moss to the top.  And more eggs of course.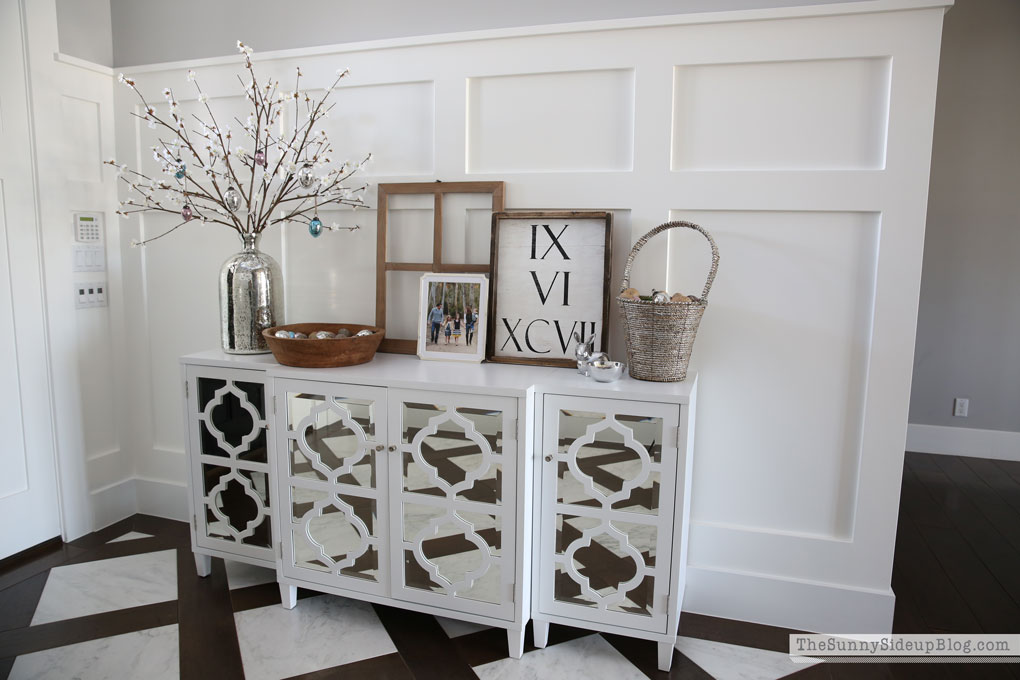 There you go!  After just 20 minutes of re-arranging I felt calm, collected and ready to jump back into life.  After a few more Easter candies.
Bring on the holiday!  And that to-do list.
:)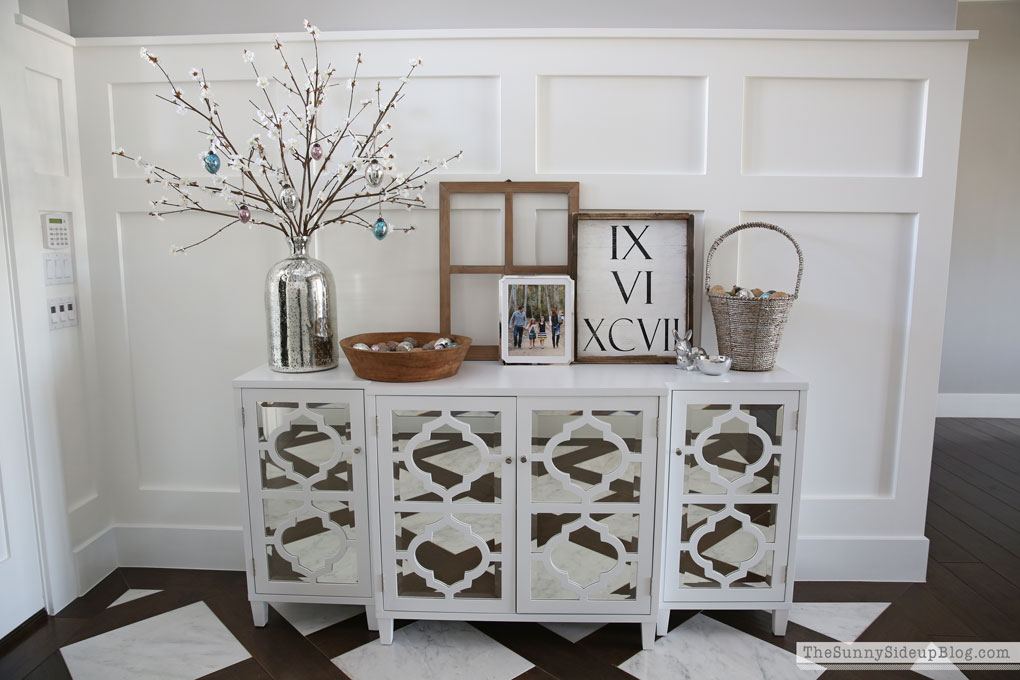 **ALL OTHER TABLE SOURCES AT THE END OF THIS POST
**Affiliate links used
xoxo, Erin