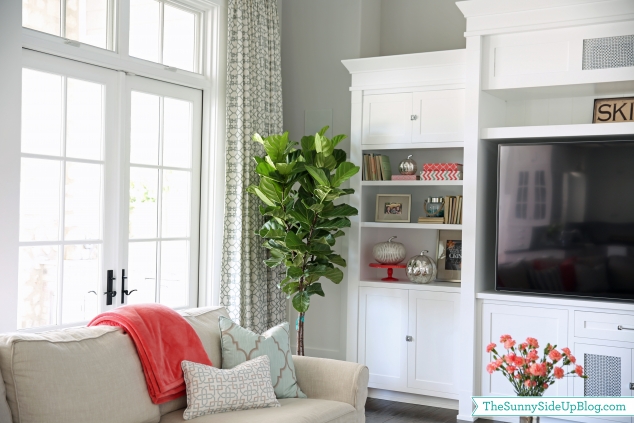 Alright friends.  My DMD (decision making disorder) is kicking in.  You might remember last Fall I bought a Fiddle Leaf Fig tree for my family room.  But as much as I loved it, it just didn't feel right in the space.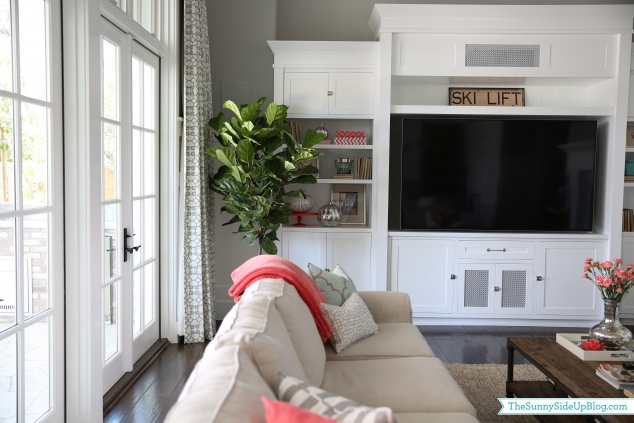 It was too big and covered half of my bookshelf.  Made things look too cluttered. Plus I was pretty scared about attempting to keep something this big alive.  I mean.  Seriously.  I've killed every real plant I've ever bought.  Eventually they all die.  Under watering.  Over watering.  Just enough watering.  Doesn't matter.  Somehow my plants all bite the dust.  That's why I like real flowers.  They last a week and die because that's what they do.  Not because of something I do.  :)  So sadly, I took my fiddle leaf fig back to the store.  I think he was happy about that decision.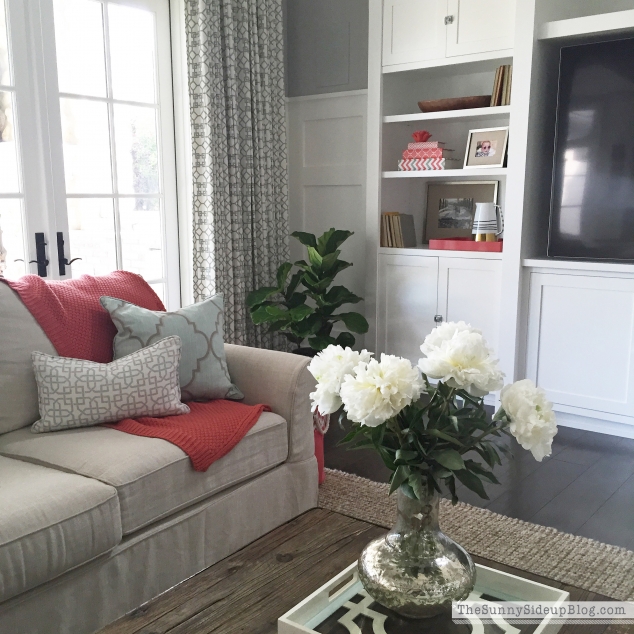 Then last week I bought another one.  Much smaller.  More manageable.  He just sort of called my name as I was passing by.  But after living with him for a week I decided he might be too small for the corner and he needed a stool.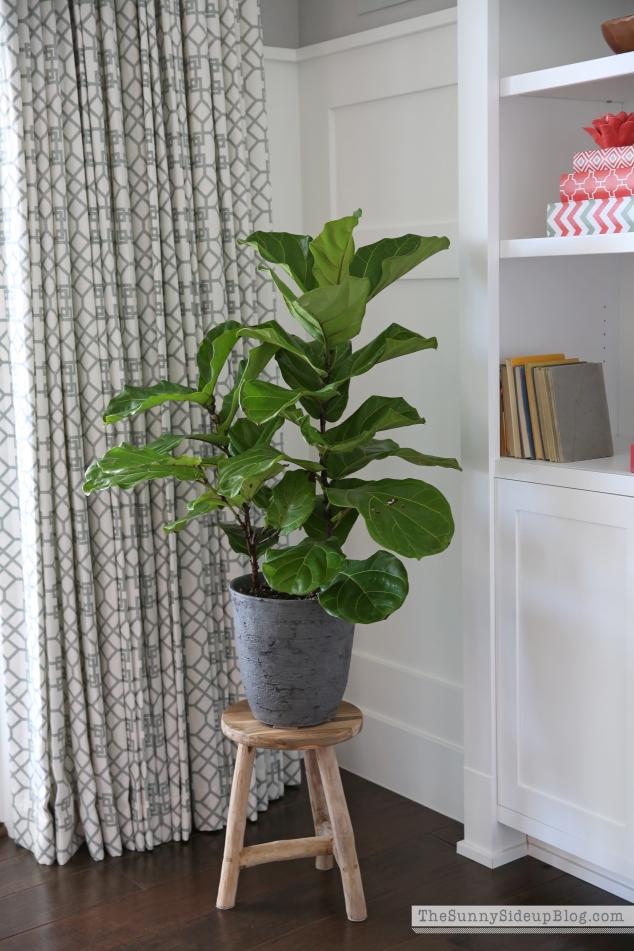 Like this one.  My stool shopping trip to Home Goods was a success!  I tried this wooden stool out and loved it.


Fiddle leaf was higher and just right.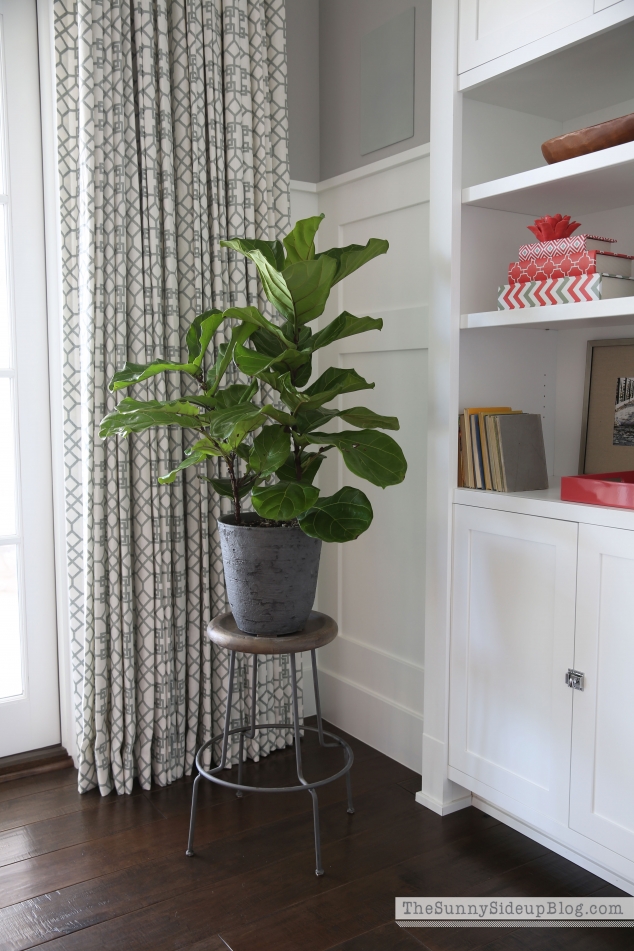 But that wasn't the only stool that caught my eye.  And I sort of love this one too.  More of an industrial vibe and a little taller.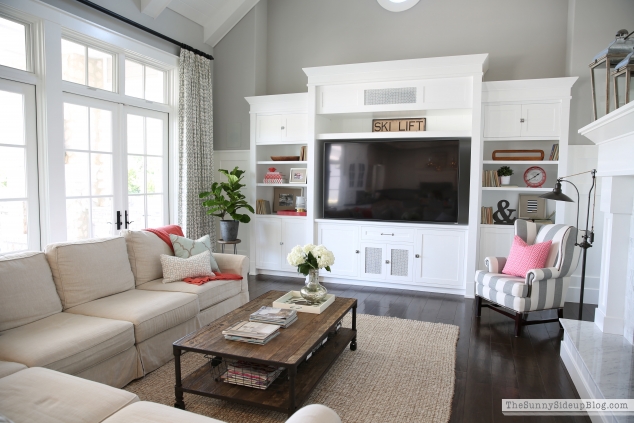 From this angle of the room you can see the actual stool.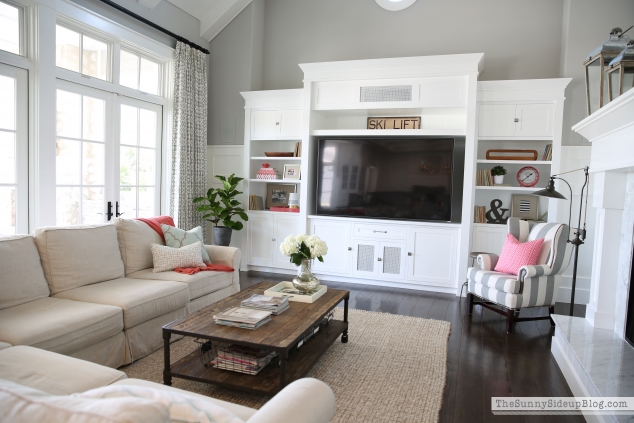 The wooden stool is shorter and more hidden from this view, but elevates the plant.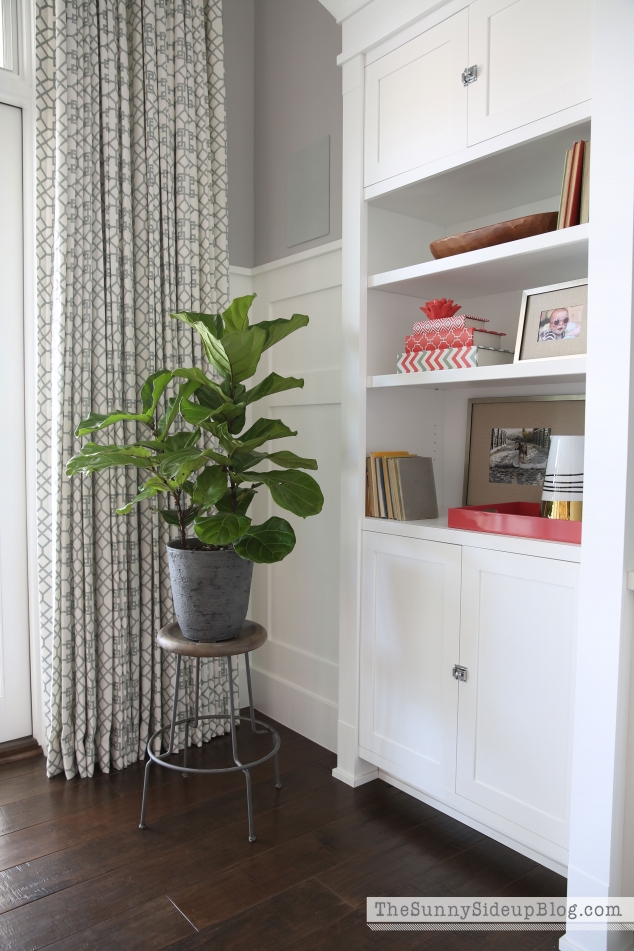 So I'm sort of leaning towards this one.. but can't decide.  Opinions?
You know what's funny?  When it's something important.  A really big decision I have to make.  I can make it and move on.  It's these little insignificant decisions that bring out my DMD and stop me in my tracks.  Do I want a red popsicle or an orange one?  Should I wear the black dress or the navy?  Do I like the industrial stool or the wooden stool?  I'll ask my husband to choose between two pictures every other night for a post I'm working on and they look almost identical.  But I JUST CAN'T PICK ONE.  He always answers "that one" and doesn't even look up from the TV.
What would I do without him?
Anyway.  This decision doesn't really matter since my new plant most likely won't last longer than a month, but humor me.  It makes me feel better about myself if I pretend my new fiddle leaf fig and stool are here for the long haul.
It also makes me feel better to have all of you say "that one."
Whether you're looking up from your TV or not.
:)
xoxo, Erin