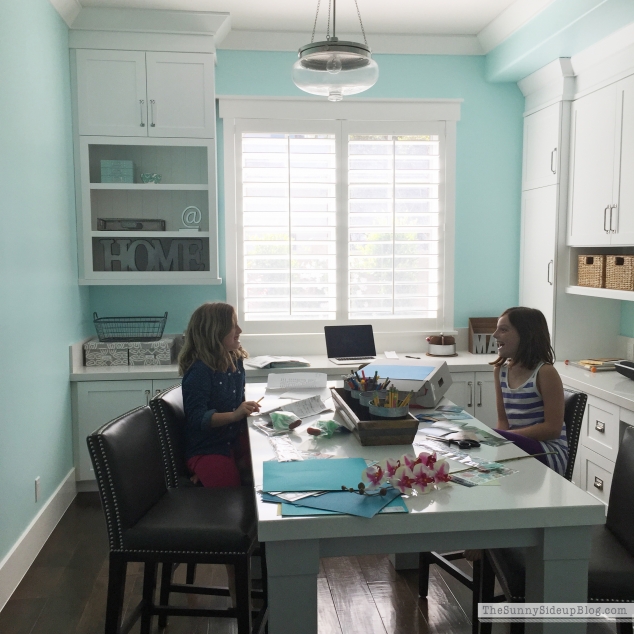 Seems we have a touch of Spring Fever at our house.  To say the least.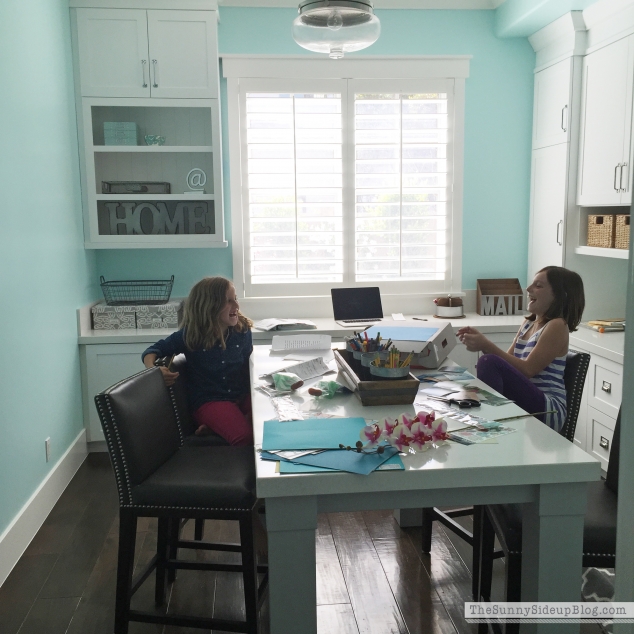 Homework seems to be taking looonger each day.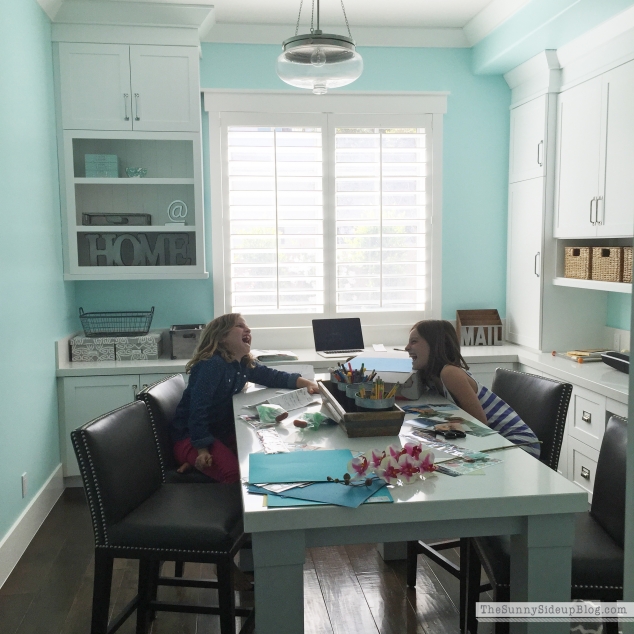 I try to contain the silliness.  But once I realize it's uncontainable, I have no other option but to just give in and join the party.
We still have four weeks of school left.
Oh boy.
I hope we make it.
:)
p.s.  Grainy pics I snapped in 2 seconds with my iPhone of the girls in our messy, undecorated office during our mundane daily routine.  
And they are some of my all time favorites.  Go figure.  :)
Happy weekend everyone!
xoxo, Erin