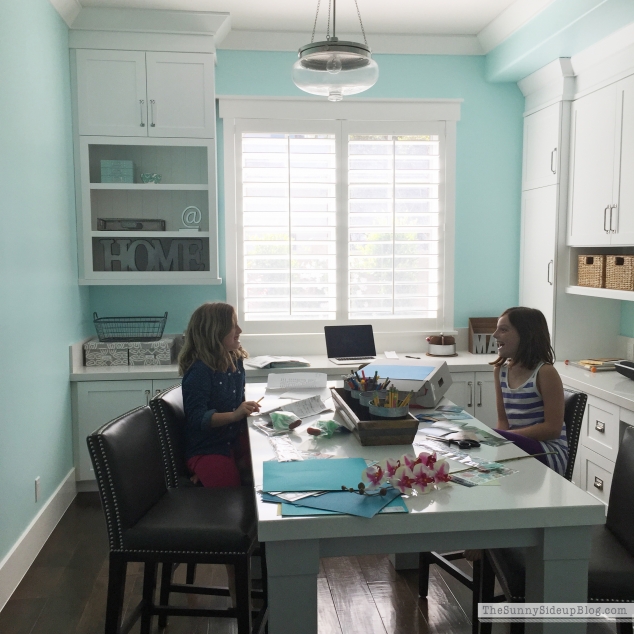 Seems we have a touch of Spring Fever at our house.  To say the least.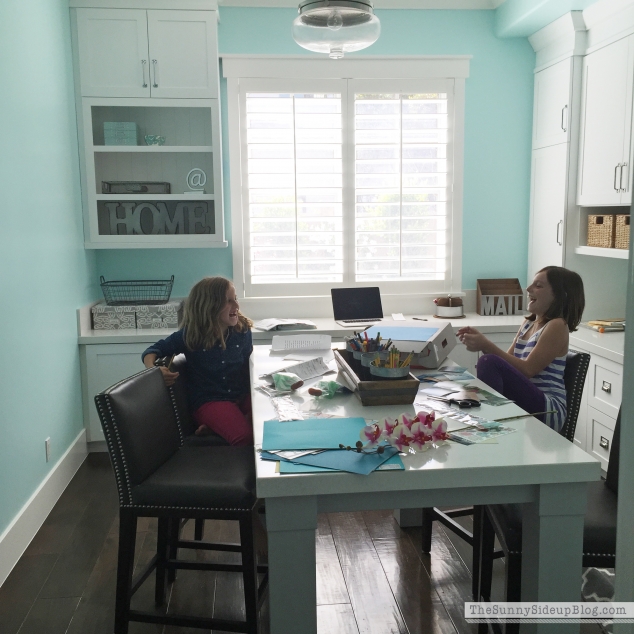 Homework seems to be taking looonger each day.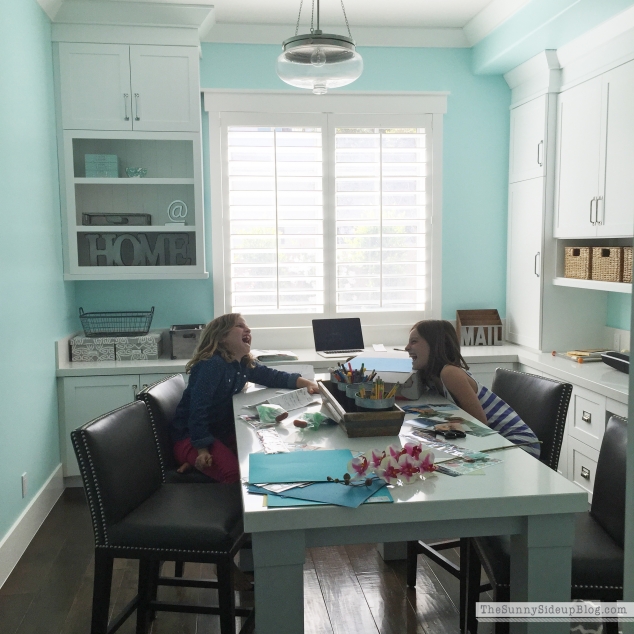 I try to contain the silliness.  But once I realize it's uncontainable, I have no other option but to just give in and join the party.
We still have four weeks of school left.
Oh boy.
I hope we make it.
:)
p.s.  Grainy pics I snapped in 2 seconds with my iPhone of the girls in our messy, undecorated office during our mundane daily routine.  
And they are some of my all time favorites.  Go figure.  :)
Happy weekend everyone!

Free printable of the paint colors throughout my home!
Enter your name and email address to get instant access to my paint colors along with other free organizing printables. More will be coming soon!
Exclusive to subscribers!