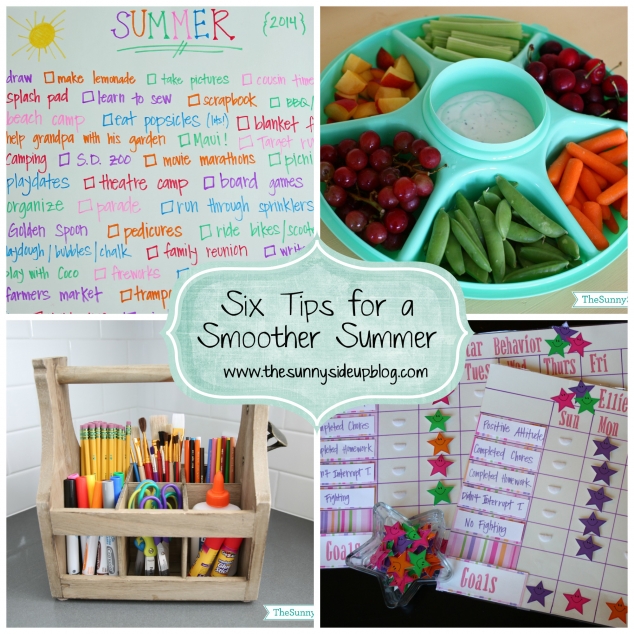 Happy Monday friends!  As the school year is starting to wind down (woot woot!) I am beginning to think about our summer plans.  Obviously one of the nicest things about summer is NOT having a schedule, but I've found over the years that our summers are the most enjoyable when mom stays sane.  :)  In order for that to happen there needs to be a bit of planning and organization on my part.  Last summer I shared my SIX TIPS FOR A SMOOTHER SUMMER.  I just read that post again to help me get on track this year.  It was so helpful as a reminder to me that I thought I'd share it again with all of you.  Hoping it helps you stay sane this summer too!
Enjoy your week!

Free printable of the paint colors throughout my home!
Enter your name and email address to get instant access to my paint colors along with other free organizing printables. More will be coming soon!
Exclusive to subscribers!