Happy Friday friends!  Slow blogging week I know!  I have been making major decorating/organizing progress around here that hasn't left me with much computer time.  Hopefully next week I'll have time to share more.  I've been checking things off my list!  You all know how much I love that feeling.  :)
It's been a while since I've done a quick round-up of some of my every day pics from my iPhone so I thought I'd share a few today.  If you follow me on Instagram (erin_sunnysideup) you've seen a few of these already.  These day to day snapshots are always my favorite because when I'm old and gray it's the little every day things I want to remember.


Every morning I wake up and stumble into the kitchen and sunlight is pouring through these windows in my nook.  It always makes me smile and I tell myself that "today is going to be a great day."  My little morning pep talk to myself before I wake the kids up and the crazy begins!

My girls with their favorite mascot after "walk to school" day.


In the Fall when everyone is cooling off and warming up by the fire I'm always a little bummed about our warm weather, but when February rolls around, San Diego is a pretty great place to be.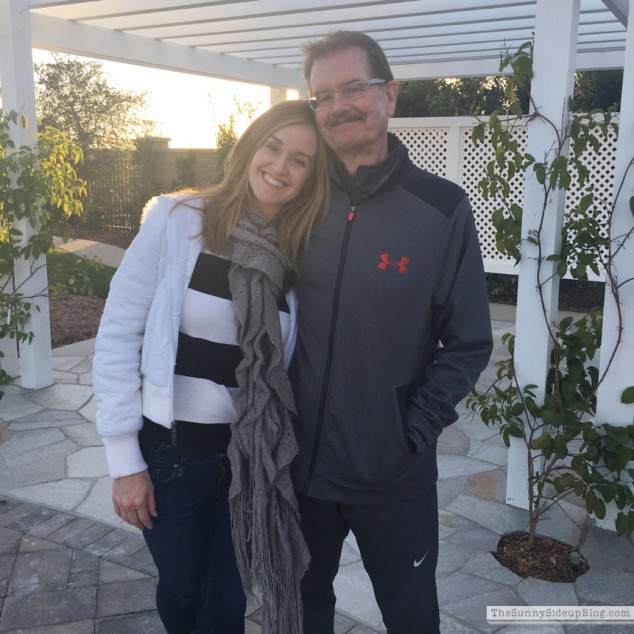 Hanging with my dad in our yard.  He helps me access our trees/plants since I pretend to know what I'm doing but really have no clue.  Not my favorite picture of me, but I love it because of who I'm standing with.


Recent fun finds for my office from Home Goods!  I'm a sucker for any decor/furniture with a wood/metal combo and if it helps me stay organized too?  That much sweeter.  :)


Family outing – typical on our weekends.  Notice my red face.  We used to be able to jog at a nice pace to keep up with the girls on their bikes, but they are getting older and stronger so our lovely low key jog has turned into a crazy fast sprint.  If they get any faster I'm out.  Dad will have to run while Kole and I take it down a notch!


I brought in this load from Costco the other day and had to snap a picture before I put everything away.  It made me smile.  How did we all the sudden start needing BULK in everything!?  Seems like yesterday I was buying a carton of milk for just me and my husband and half the time it would go bad because we didn't use it all.  Now I can't keep our house stocked fast enough.  Life with three kids.  Notice the large red jar of extra strength tylenol on the top of the pile.  Like I said – life with three kids.  :)


Kole in the hot tub with the ladies.  Such a stud.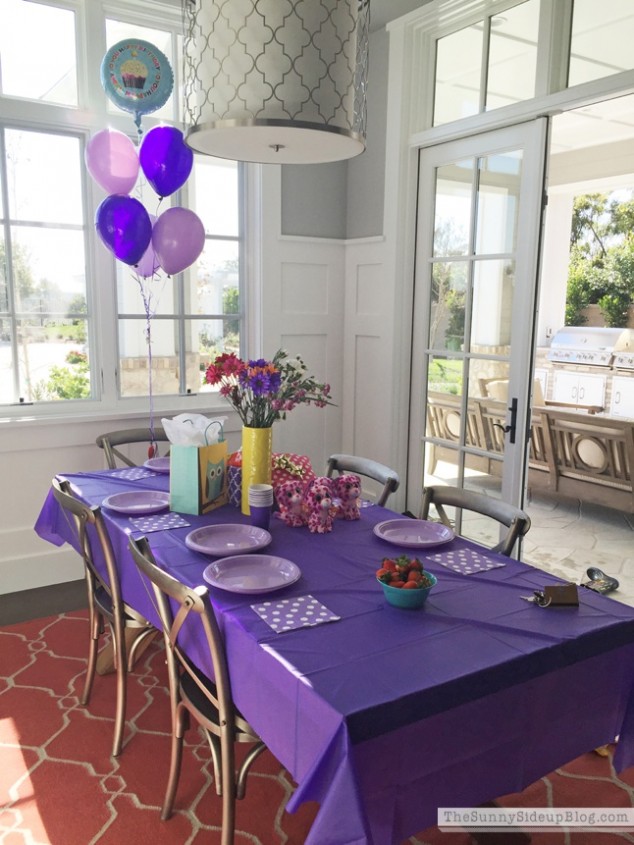 Somewhere in the mist of our January play madness my oldest turned 11!  Can't believe it.


This girl is all heart and is growing up to be such a beautiful, loving, talented girl.  This pic was taken right after she sang a solo in her 5th grade music program which is why her mom is wearing sunglasses to cover the red eyes.  We just couldn't be more proud of all she is becoming.  She has told me before that she's special because she made me a mom.  El – you are special to me for more reasons than I could ever count.  I thank God everyday for giving me the privilege of being your mom.  It means more to me than you'll ever know.  Plus you make "pre-teen" look pretty good.  Let's continue this amazingness into the teen years just like you promised.  :)  


Of course a few days after Ellie's birthday we just HAD to celebrate her favorite Panda's birthday.  "Softie" is a beloved member of this family as well so it seemed only fitting.  Brownies for everyone.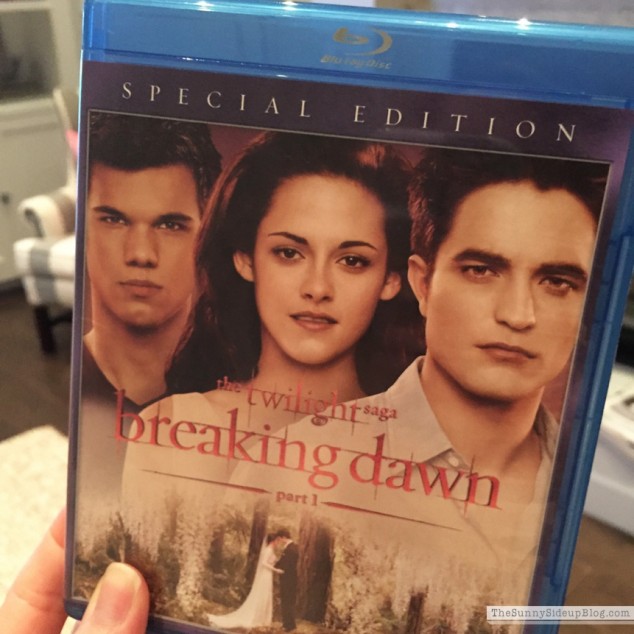 My husband travels for work from time to time and on his last trip he sent me a text at night saying he missed me and sorry I was home alone.  I sent him the pic above and told him "oh I'm not alone…"  :)  Yes – sad to admit that Edward and Jacob still keep me company from time to time.  I rotate between the Twilight series and Fixer Upper when Kenny's out of town.  Not proud to admit that, but I believe in honesty and full disclosure.   And apparently in vampires as well.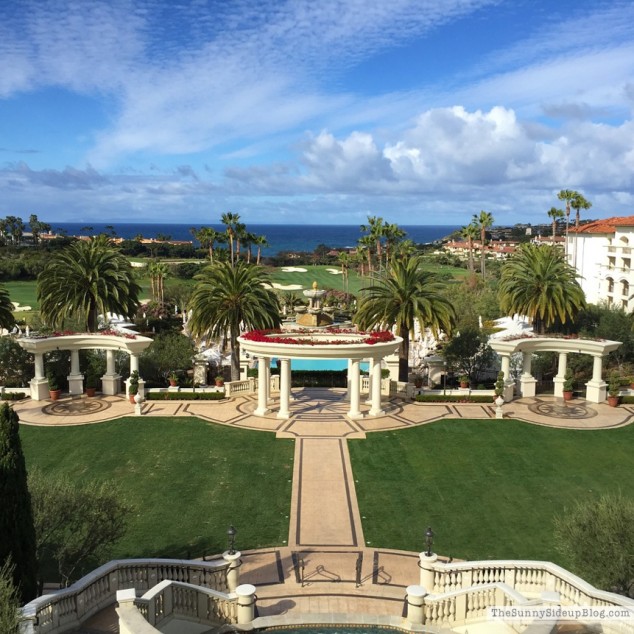 Last weekend was one of the rare times I got to travel with my husband!  His firm's annual partner retreat was a perfect excuse to sneak in some much needed couple time.  We were only 45 minutes away but with no kids in a gorgeous hotel and our own agenda it felt like we were on the other side of the world.  I slept in until 9:45 the first morning!  I about died when I looked at the clock.  I haven't slept past 6:30 a.m. for 11 years!  It was a blissful three days that ended much too soon.  Apparently the kids felt the same way.  They weren't all that excited to see us come home after non stop partying with their grandparents.  :)


Snapped this just the other day.  Kindergarten prep.  :)  Nothing beats catching moments like this one.


Out my window on Monday afternoon.  We finally got some much needed rain and I had such a cozy day.  Cleaned my house with music on and a candle burning.  All shutters were open so I could watch the rain fall into our pool.  Not much on our agenda.  Love days like this one.  Life is good.  :)
Enjoy your weekend everyone!
xoxo, Erin