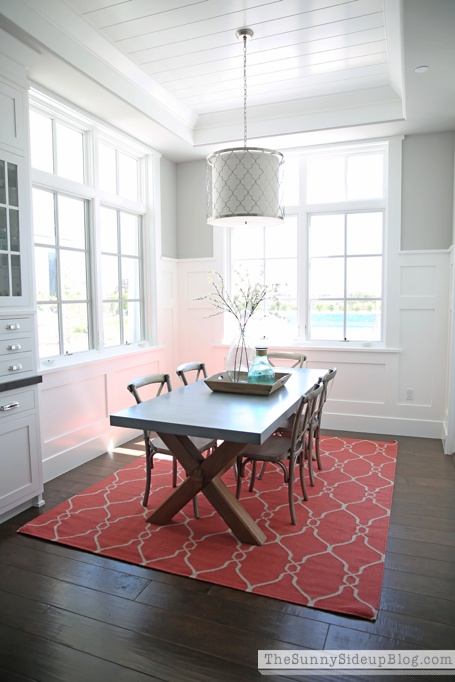 Happy Friday friends!  I've done a few things around the house to welcome Spring!  There is still a lot I want to do (isn't there always!?) and a lot of areas in my kitchen need some sprucing up, but I decided to show you where I'm at anyway.  If I wait until things are "complete" like I want them to be I'll be showing you Spring pictures in November.  :)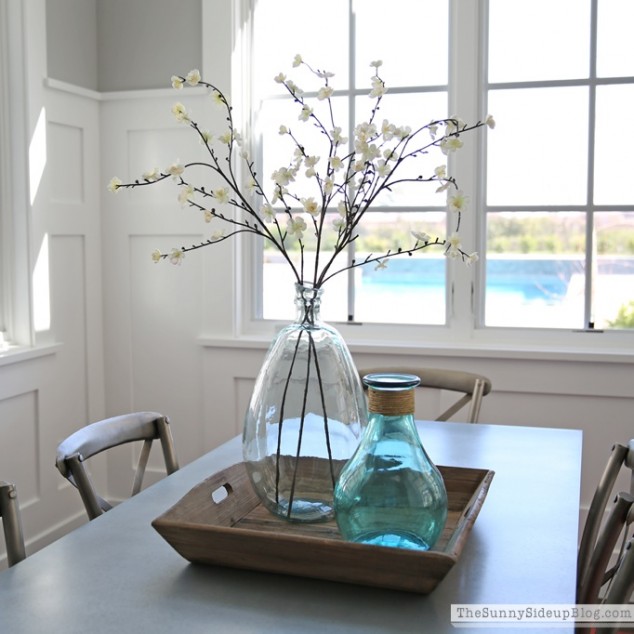 I decided to channel my inner Joanna Gaines with this simple centerpiece.  Not sure if I pulled that lofty goal off but I sure had fun trying.  It's so simple, but I think that's what I like most about it.  Lately I've been feeling like less is more.  Especially when it comes to decor.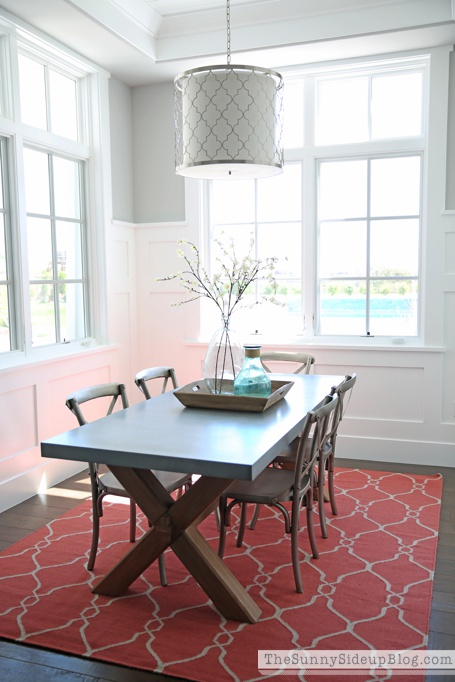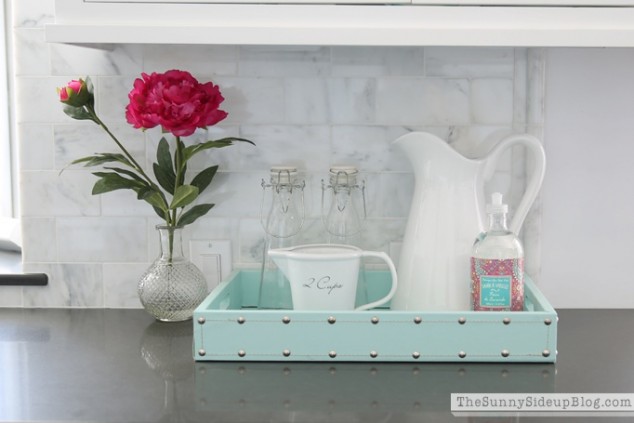 I have lots of little groupings in the kitchen that are making me smile.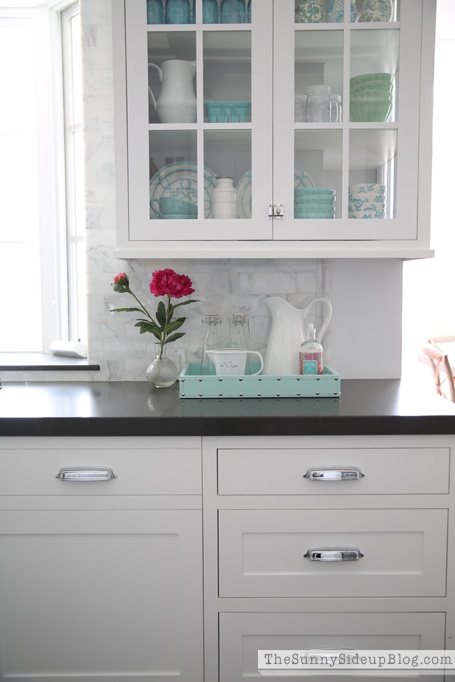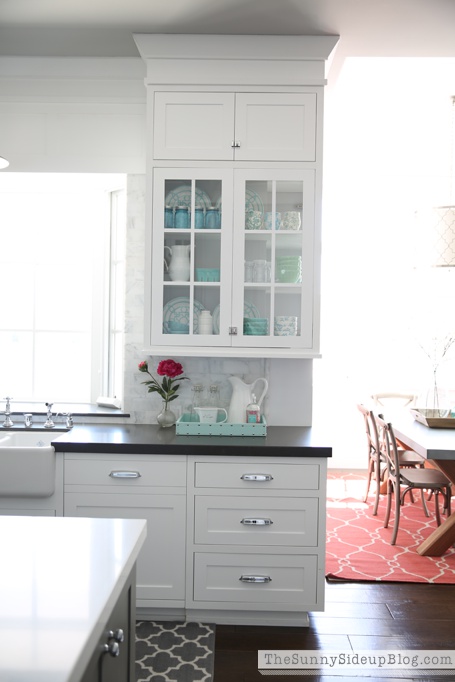 To the left of my cupboard you can see my pop out window is sitting empty.  My plants died.  Twice.  First I think I under watered them and then I think I over watered them.  Such a bummer.  I tried.  Currently looking for something green and fake to replace them!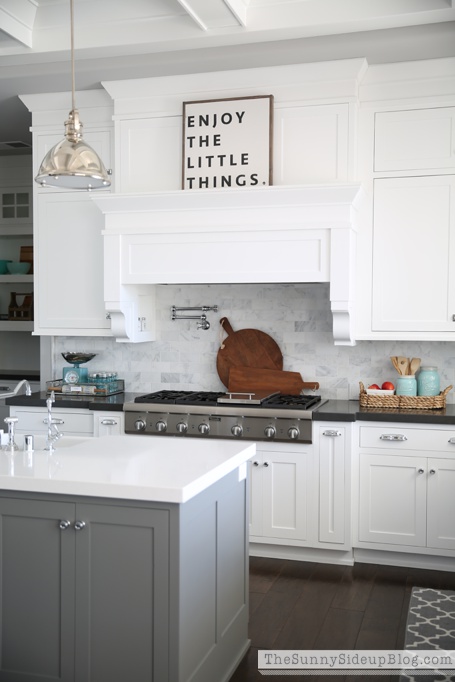 Oh and I got a new sign that I just couldn't love more!  Enjoy The Little Things.  My life motto.  :)  Aside from the message I love the simple black font and wood frame.  Isn't it fun!?  I originally bought it to be part of a gallery wall in another room, but it's living in my kitchen for now and it may need to stay a while.  It's from an etsy shop I discovered called The House of Belonging.  They have such beautiful signs!


Ignore the butler's pantry to the left.  Another area that's a mess since I took half the stuff off of it to use on shelves in another room.  My decor has been playing musical chairs lately.  Sometimes I feel like I'm taking one step forward and three back when it comes to decorating this house.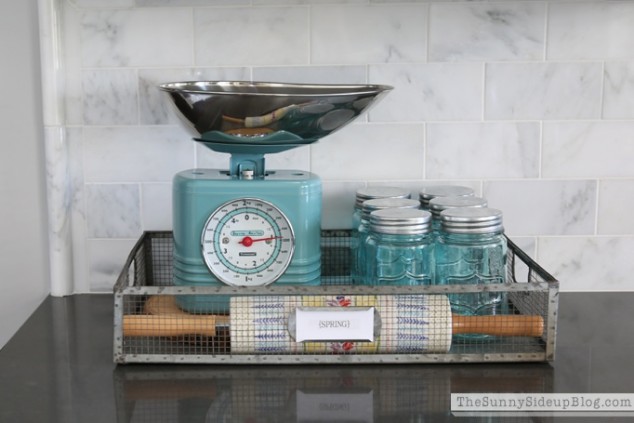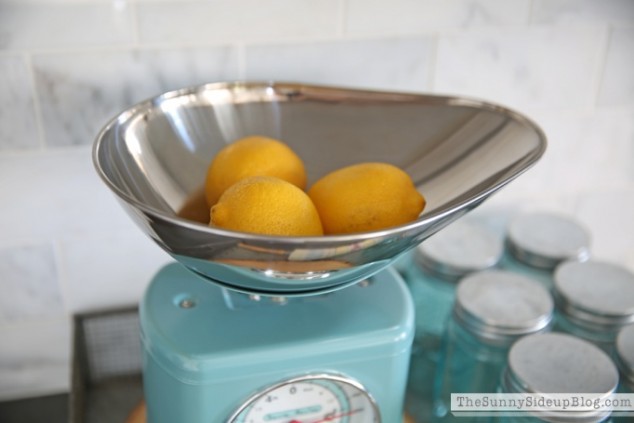 My scale was full of lemons and looked so pretty!  But I used them too fast.  Three left when I took this picture.  Only one there now.  :)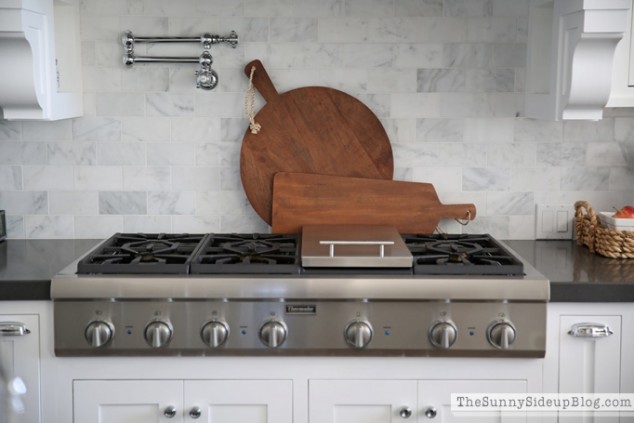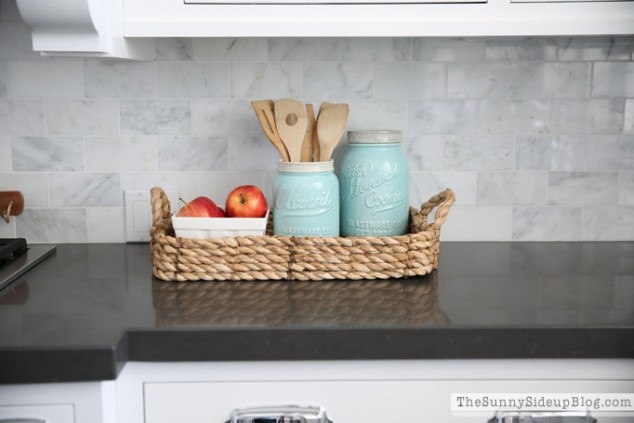 This tray is in another room at the moment.  I moved it right after I took these pictures because I realized I had too many trays!  Clearly I can't resist a good tray.  Or a good lemon.  Or cookie dough for that matter.  I ate two spoonfuls an hour ago.  Felt like I should tell you that since this post is all about full disclosure.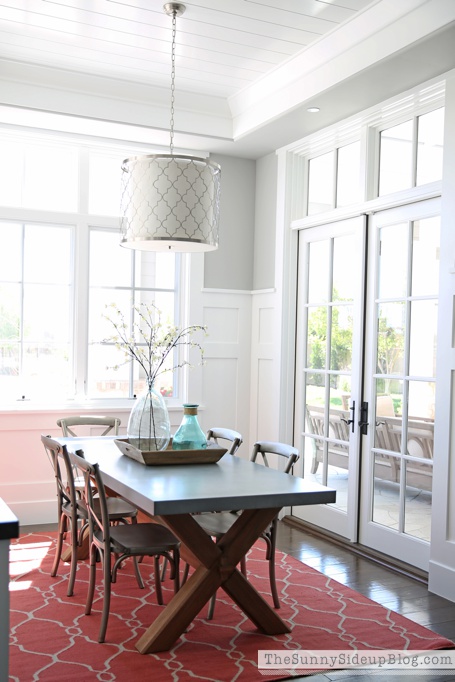 So there you go!  A few simple Spring touches in a house that's about 30% decorated.  But I'm having fun working on the other 70% and that's what matters.  At this rate I'll be able to give you a full house Spring tour in oh.. I'd say 2017.  Don't make other plans.  It's coming.  ;)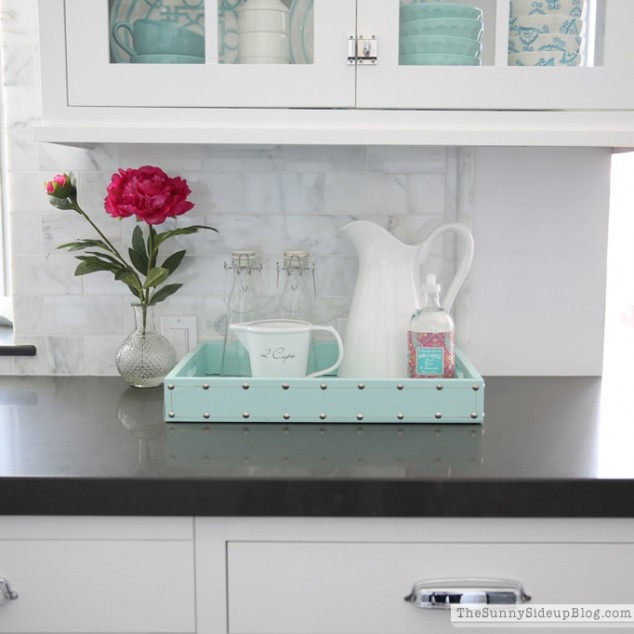 Enjoy your weekend!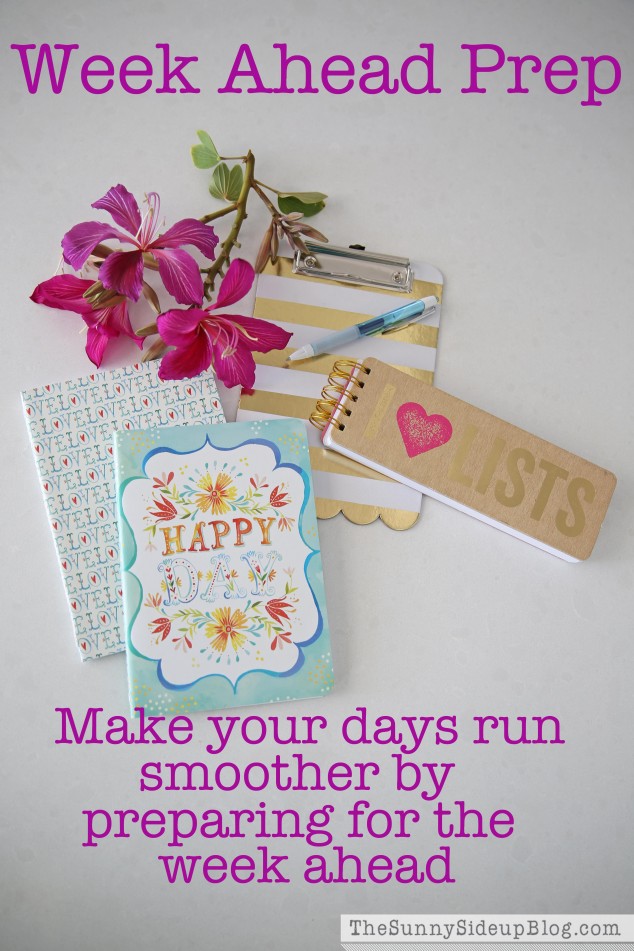 p.s.  It's Friday!  Are you all trying my "week ahead prep?"  Give it a chance and watch it change your life!
Kidding.  It won't change your life.
But it will insure you have clean clothes on Monday.
And that's a step in the right direction.
:)
xoxo, Erin