Happy December everyone! Popping in with a fun announcement today! Sunny Side Up has a new look! I have wanted to do this for a long time now. I'm switching from Blogger to WordPress and decided my happy little spot here on the internet was way past due for a makeover. Fun! Who doesn't love a good makeover? :) This has been a work in progress for months and I felt like I needed to just switch everything over now or I will spend the next forever tweaking and fine tuning everything. So that being said, there is still some tweaking and fine tuning that needs to happen. I'm still in the process of categorizing all of my posts so you'll notice when you click on my navigation bar at the top of my blog there will be a "coming soon" page or just a few posts added. Give me a few weeks and hopefully I'll have all of that finished. I'm also happy to announce that I FINALLY have it set up so that you can subscribe to my blog and get my posts e-mailed to you. YEA! Many of you have asked over the years if there was a way to subscribe to my blog and I'm so happy to finally answer YES! That option is on my sidebar or you can click HERE to signup .
I'm hoping that aside from a new updated look this makeover makes things more organized for all of you! Definitely let me know if you are having any problems with my site over the next few days. Hopefully this will be a fun new change for all of us. Just for a good time here is a look back at some of my old blog headers. I used to change them every season! That was before baby #3 came along. :)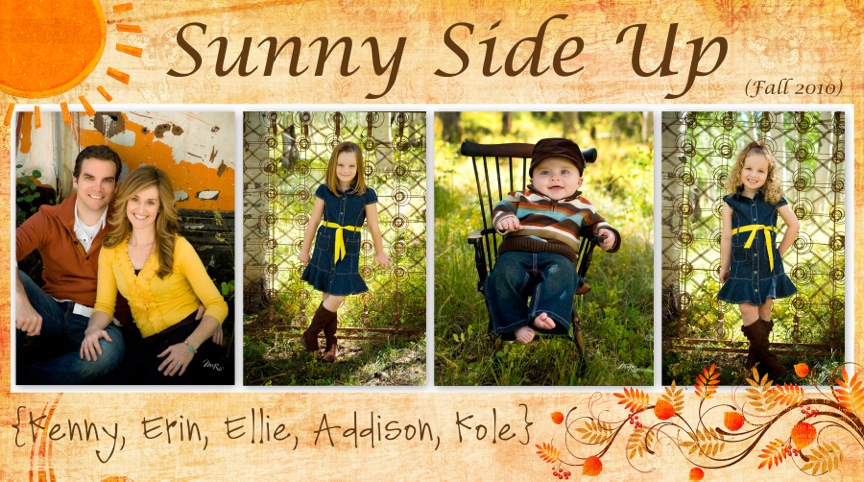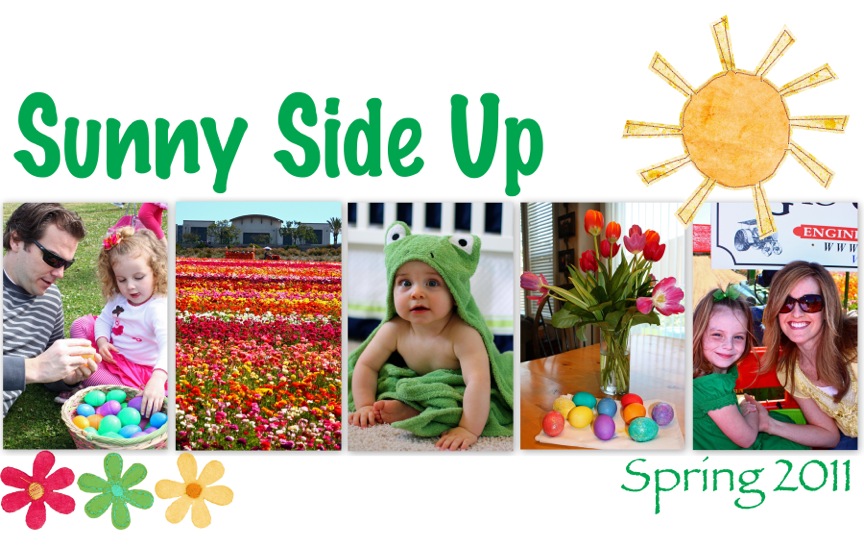 We've come a long way! Just wanted to take a minute to say thank you to all of you. My sweet readers who have become dear friends. Some of you have been with me reading this blog for so long and honestly that means the world to me. I started this blog in 2008 as a fun way to document and share with family and friends what we were up to. It is still that, but has also grown into such an enjoyable creative outlet for me. I have always told myself that I will keep blogging until it isn't fun anymore and because of all of you, it is still a blast. Your support means the world to me and your kind comments and e-mails make my day. They play a huge part in keeping things so sunny around here. :) So thank you again and here's to a fun new phase for Sunny Side Up!
xoxo, Erin