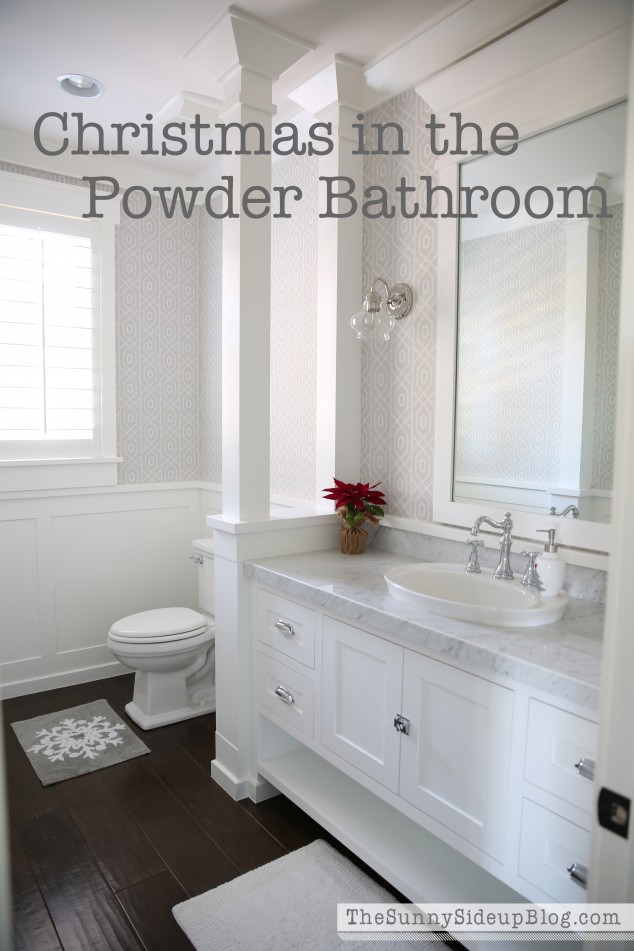 I have had so much fun decorating for the holidays this year!  I'm not one to over do it and my decor is really pretty simple, but by just adding a little pop of Christmas here and there the house is feeling quite festive.  :)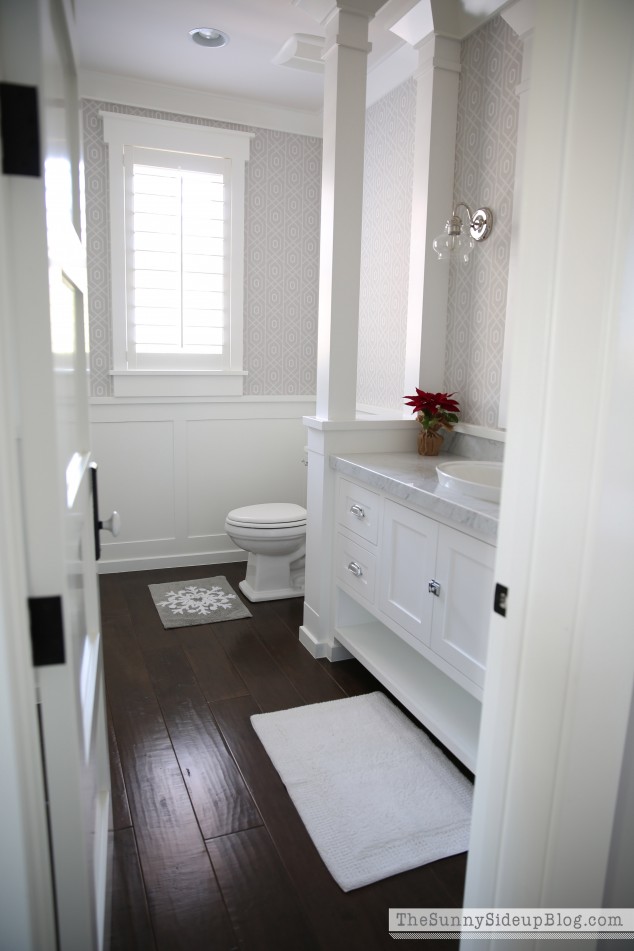 This powder bathroom is the most used bathroom in our house because of its location right off of the family room/kitchen.  It was a perfect spot to add a bit of Christmas cheer!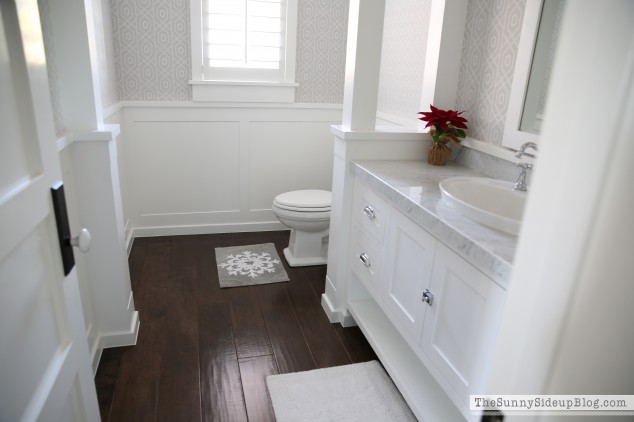 I found this darling snowflake rug at Target for six bucks!  So cute and goes well with the grey/white look we have going on in here.


A simple poinsettia in burlap on the counter.  I envisioned a small round tray in this corner with the poinsettia and a few small ornaments and other odds and ends grouped together but I couldn't find a tray I liked.  Next year!  I've found with me and decorating that I always want to do more/add more, but at some point I just have to call it done and move on.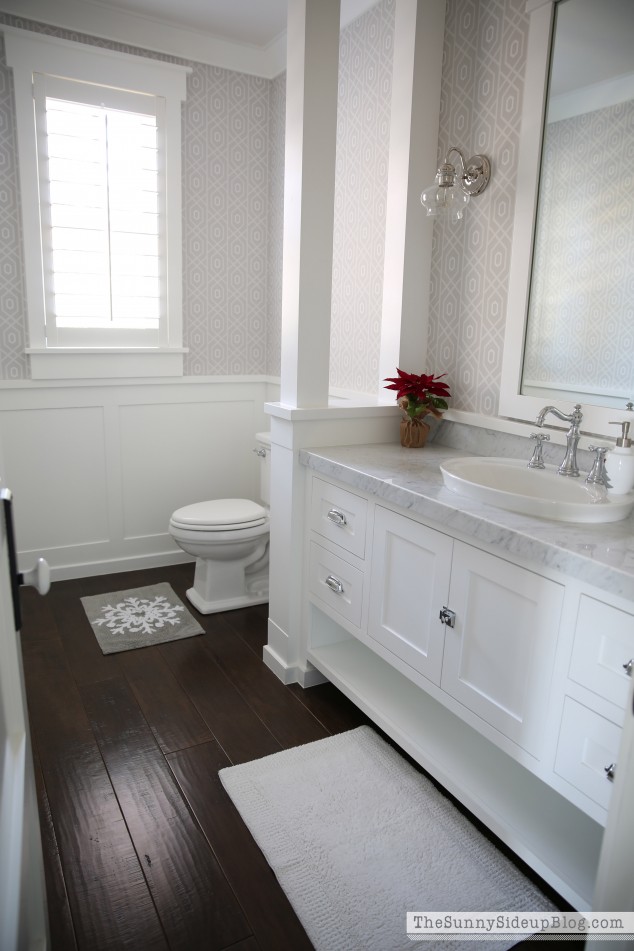 Or I will still be decorating for Christmas in March.. and sharing it with all of you in April.  :)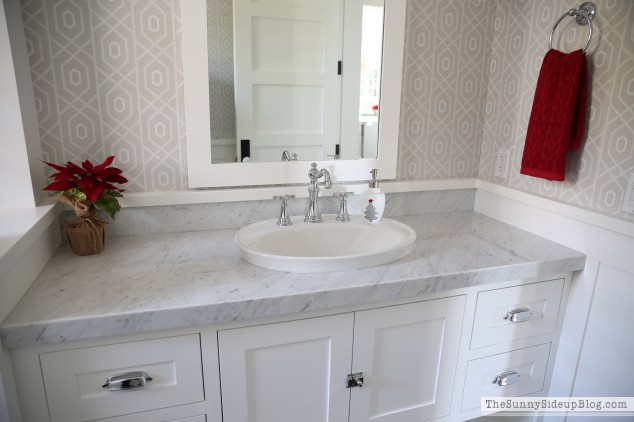 Red hand towel was also from Target.  I'm loving the way red pops with all of the grey.  Grey is such a perfect backdrop for any/all colors, isn't it!?


This cute little Christmas tree soap dispenser is from Bed Bath and Beyond.  (Also where I got the white rug in front of our sink.)


Such a simple thing to switch out a soap dispenser and hand towel and ta-da!  Christmas in the powder bathroom.  :)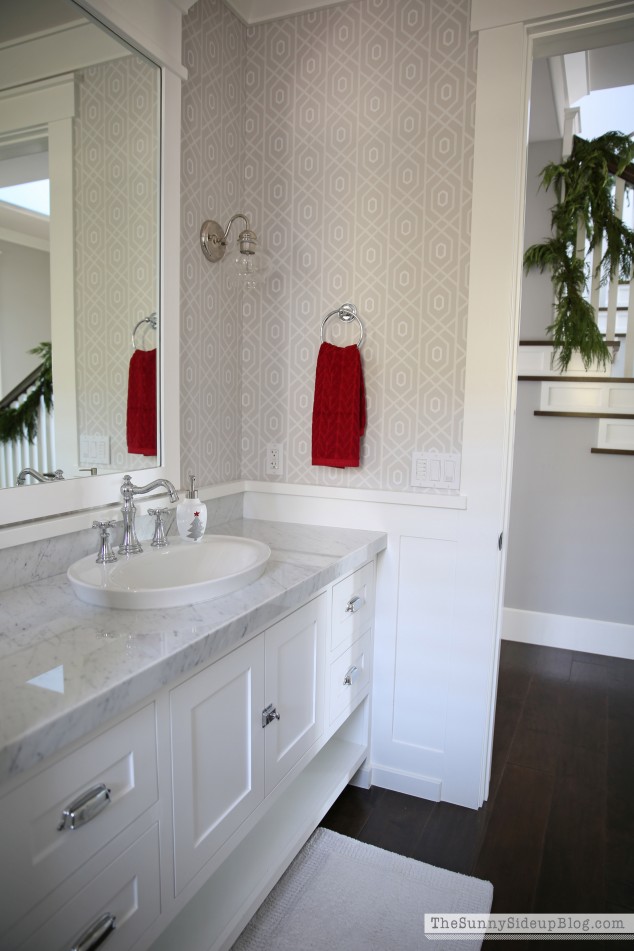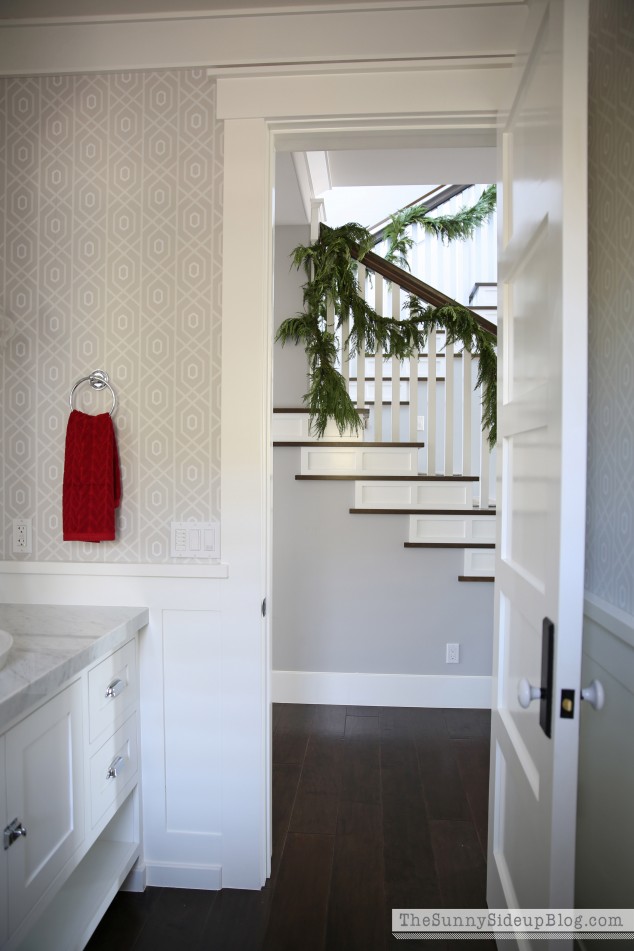 Peek of the beginnings of my staircase!  I'm quickly learning that I have a love/hate relationship with fresh garland.  So beautiful but what a mess!  Same with chalkboards.  Love the look but the mess of it… is it worth it?  Or not?  These are the deep, intellectual questions I present before you today.


So there you go!  Four small, inexpensive items and our powder bathroom is ready to welcome guests for the holiday.
And just as important, I smile every time I walk by.
:)
xoxo, Erin