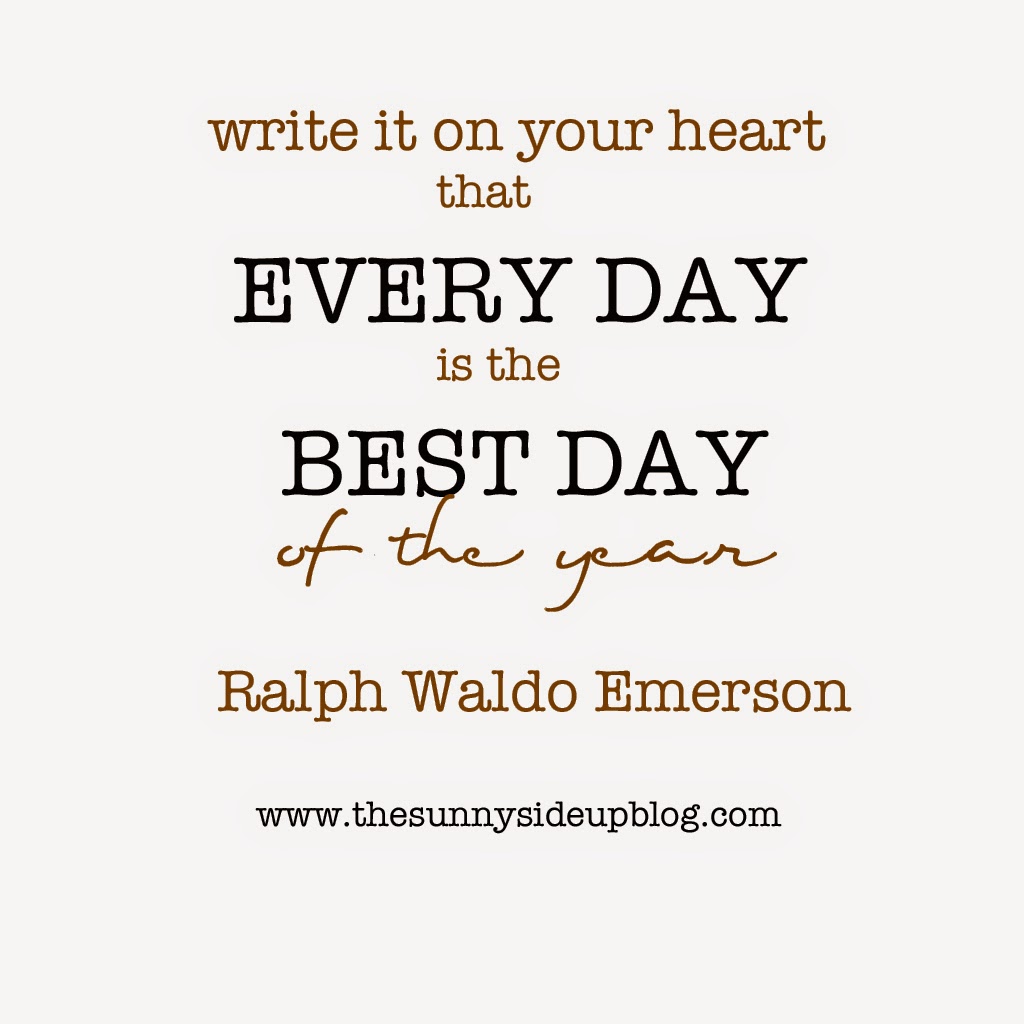 Why not?  Why can't every day be the best day of the year?  I found this quote months ago and every day since it has been on my mind.  Every day is filled with ups and downs and every day I have a choice.  I can dwell on the things that go wrong and cause stress, OR I can choose to find joy in the little things – the blessings that are right in front of me.  Things like:
comfy pajamas
a phone call from mom
kisses from my little boy
an extra hour in the day
popcorn
anticipation for the holidays
reading a book I can't put down
my pumpkin spice candle
a funny conversation with a friend
hearing my girls say "sure!" when asked to help out
the sound of the dishwasher humming in a clean house
a quiet evening with my husband
a new day tomorrow
Why can't every day be the best day of the year?
In my heart I believe that most days really can.
Happy November friends.
:)

Free printable of the paint colors throughout my home!
Enter your name and email address to get instant access to my paint colors along with other free organizing printables. More will be coming soon!
Exclusive to subscribers!