Happy Friday friends! Third week of school is behind us and I feel like we are adjusting to our new schedule and getting in a good routine. Excited to share a few things I'm doing around here that are keeping us on track! But for now, a few favorites to take us into the weekend…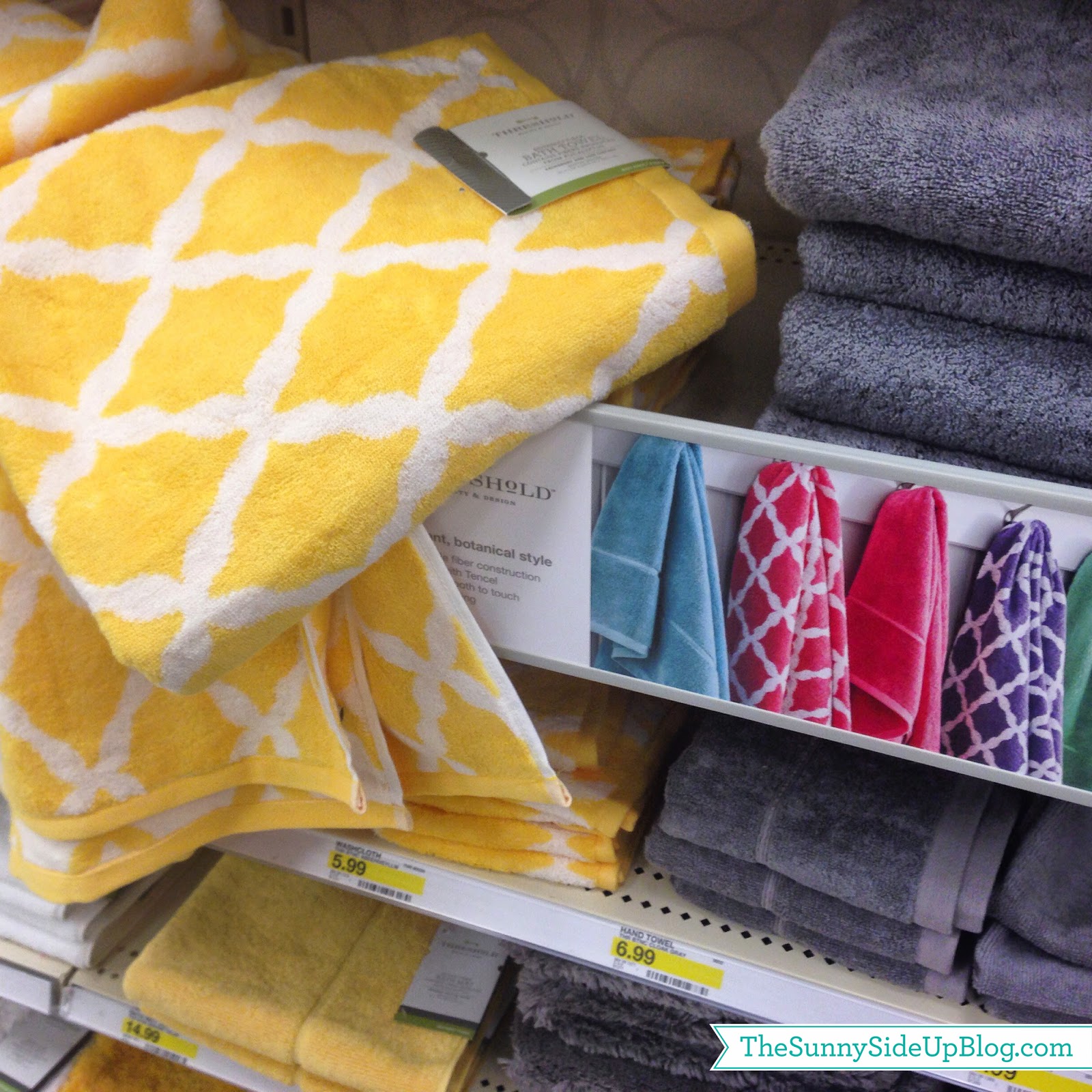 Like these fun towels I landed on at Target. Bright happy colors and a fun geometric pattern with that price tag? Sold. #GO TARGET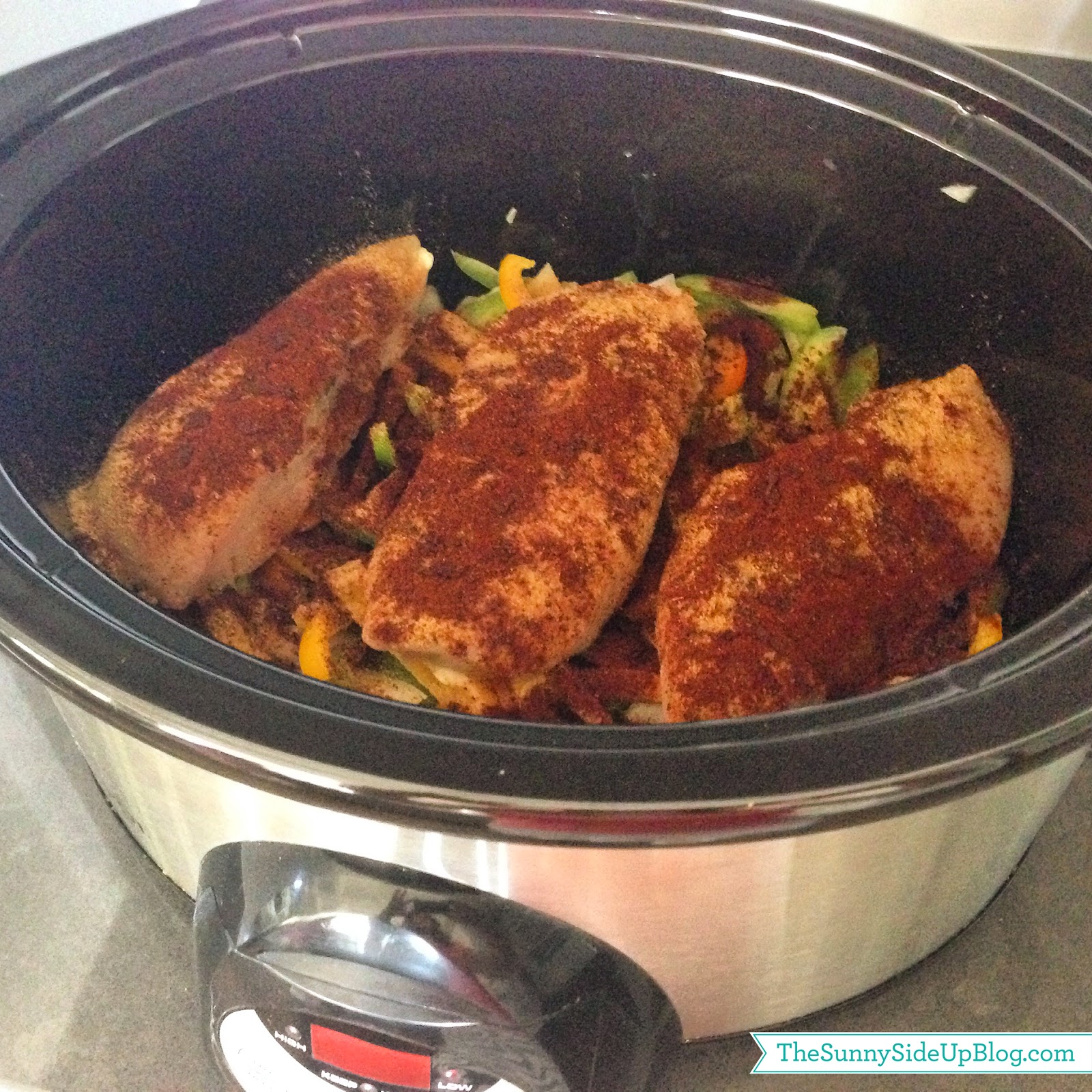 K. Horrible HORRIBLE picture I know but after I shared this pic of today's dinner prepped in the morning on
Instagram
I had several requests for the recipe. These are Crock Pot Chicken Fajitas and they are really good. EASY to make and they taste great. I especially love them left over. You can find the recipe
here
. Good Crock Pot recipes are always a favorite!
Speaking of good food… have you tried these Light and Fit Strawberry Cheesecake Greek yogurts? I'm desperately trying to lose a few pounds. Remember
our trip to Maui
? And all of the fudge? Paying the price for that little
"I don't care how much I eat!"
vacation. These make a great snack and they are so good they don't taste nearly as healthy as they are. (Not fudge good mind you. But healthy yogurt good.) :)
So many favorite things about this picture! Love my little buddy. Love that I got him in pajamas the night I took this picture. Love that football is on again. I'll feel differently by the end of the season of course. When I've had my fill of never ending games dictating our schedule. But for now, it signals Fall and makes my husband in a fabulous mood. My husband in a fabulous mood is another favorite. He puts up with so much more of my antics when the Chargers are playing. And when the Chargers are winning? Not much I can't get away with. :)
Speaking of my little buddy, here is my favorite Kole quote of the week: "mom, you know yesterday when I was being mean and slammed the door and you had to get mad at me? My BONES made me do it."

I seriously laughed for 20 minutes. He would be such a well behaved kid. If it weren't for those bones of his. Ha ha! :)
I know Christmas is still months away but in my book it's never to early to start getting gift ideas! These Kidoozie car tracks have been such a hit with Kole. He loves to build all sorts of contraptions with them and then watch the cars race around and around. The tracks are so easy to assemble that even toddlers can put them together.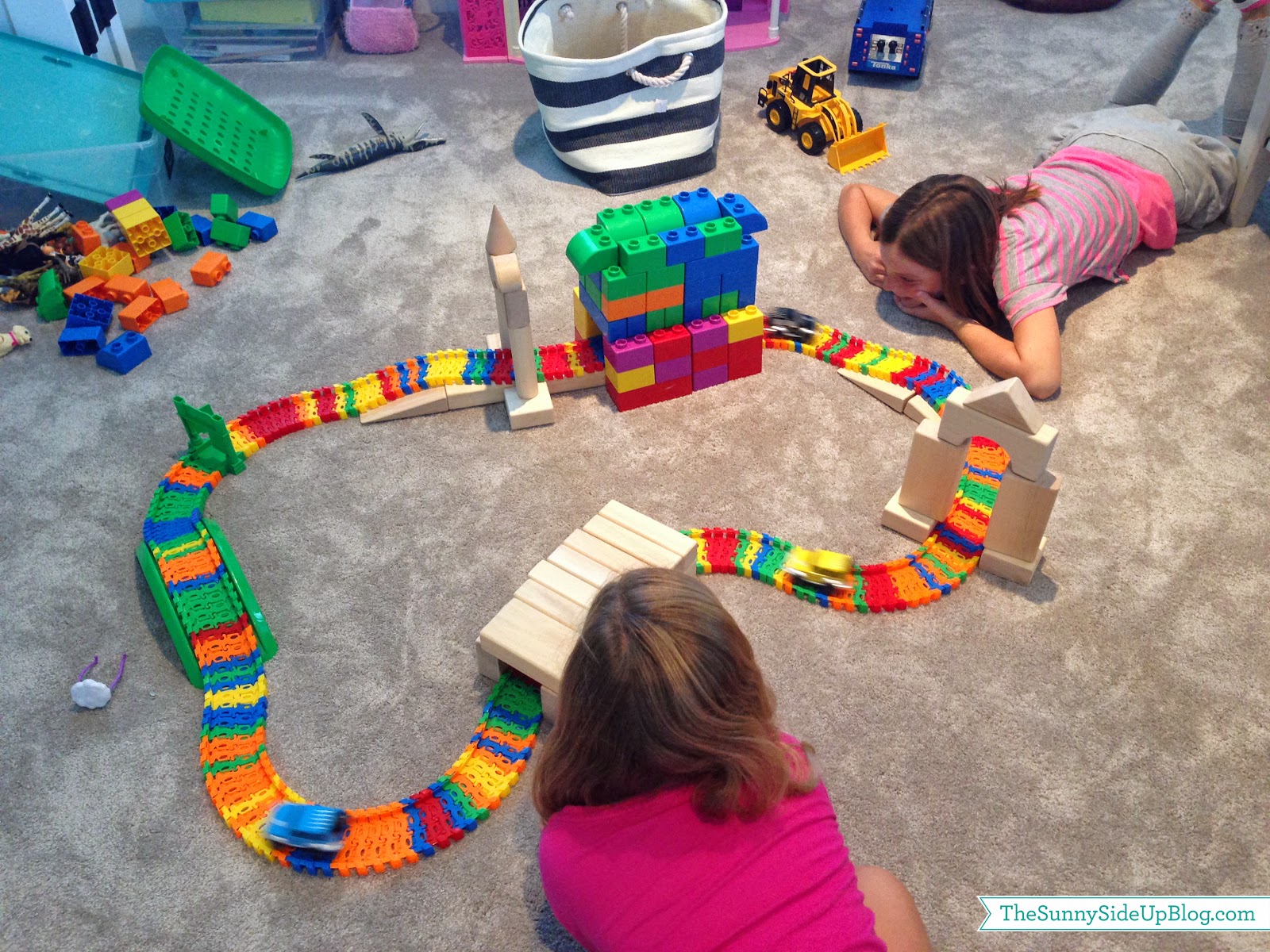 And clearly they're not just fun for boys. :)
A few favorites I picked up at an impromptu trip to World Market this week. Fun for the kitchen. The mini strainers were 2 bucks each! Adorable.
K. Remember how I told you I was loving HGTV's show Fixer Upper? A cute couple (Chip and Joanna) fix up homes and she decorates them so beautifully. Darling family. Great show. Decorating ideas galore! Last night I landed on their website and Joanna has a blog! You need to check out the farmhouse they renovated. It's amazing! If you like that style. Which I do.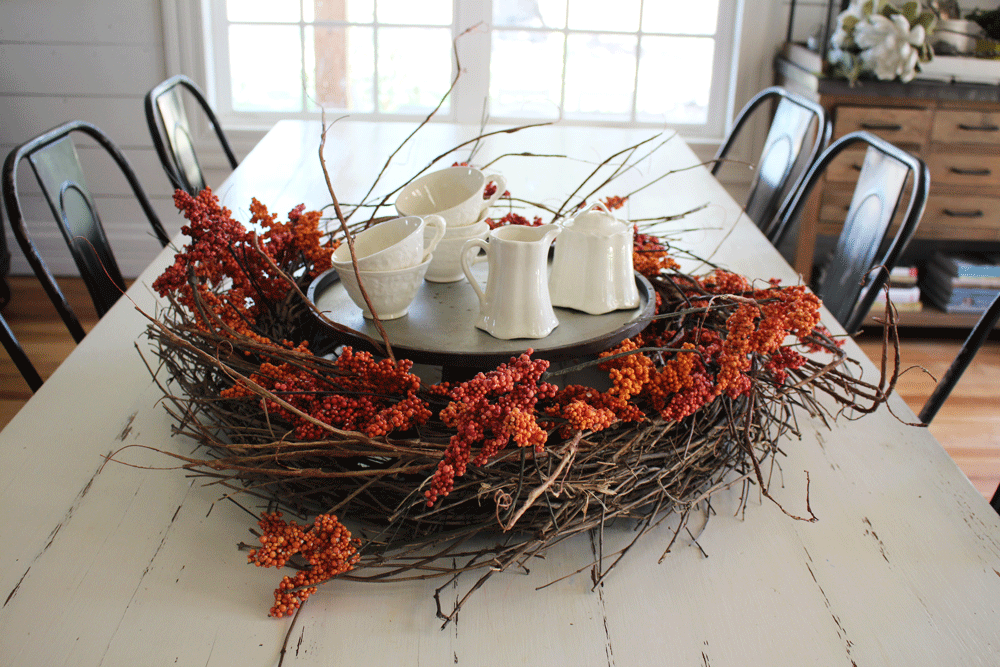 This picture is from a post she wrote on Fall decorating. What a great idea to use a wreath as part of your centerpiece! Love her style. Love the show. A favorite of mine for sure. Check it out if you haven't already!
Oh and she also has a store. Which was a dangerous discovery for me.
Here's hoping the Chargers have a killer season.
:)
Enjoy your weekend!

Free printable of the paint colors throughout my home!
Enter your name and email address to get instant access to my paint colors along with other free organizing printables. More will be coming soon!
Exclusive to subscribers!