Spent a few minutes last week adding some pretty to our new master bathroom!  It's quite a blank slate and there is a lot I want to eventually add in this room, but for now just a simple trey with a few accessories really warmed things up.  Everything I used I already had except the sponges – I bought those at Pottery Barn for 10 bucks.  The
apothecary
 jars I've had for years and have used them in the past for my various mantel displays.  They trey is from Target and I just put a place mat from Home Goods under it so it doesn't scratch the marble
countertop
.  I have to be so careful with the marble – love it in my bathroom but so glad I didn't put it in my kitchen!  I'm not good at being careful in the kitchen.  :)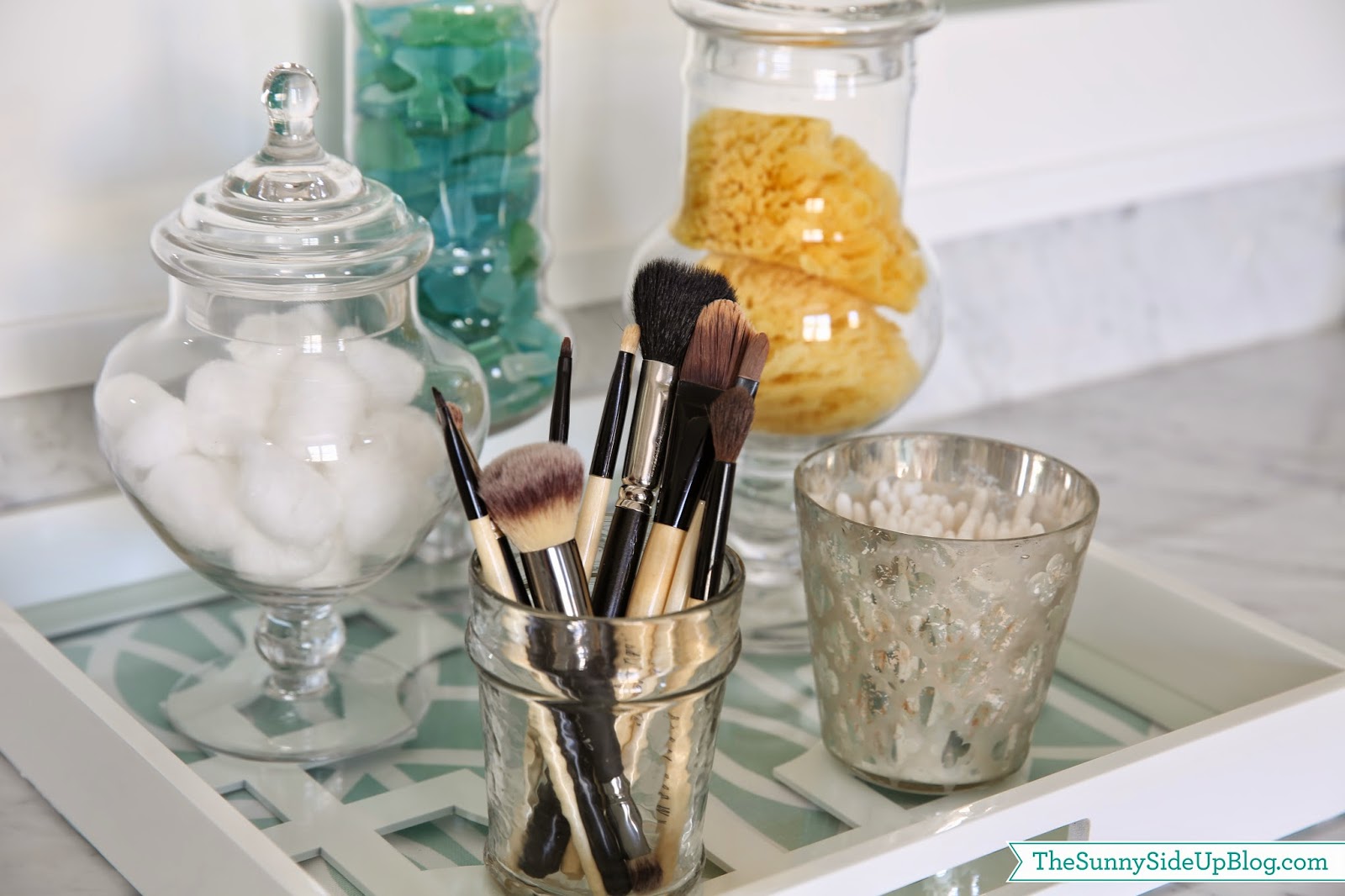 Some cotton balls, Q tips and my make up brushes add to the decor and I love having them so easily accessible.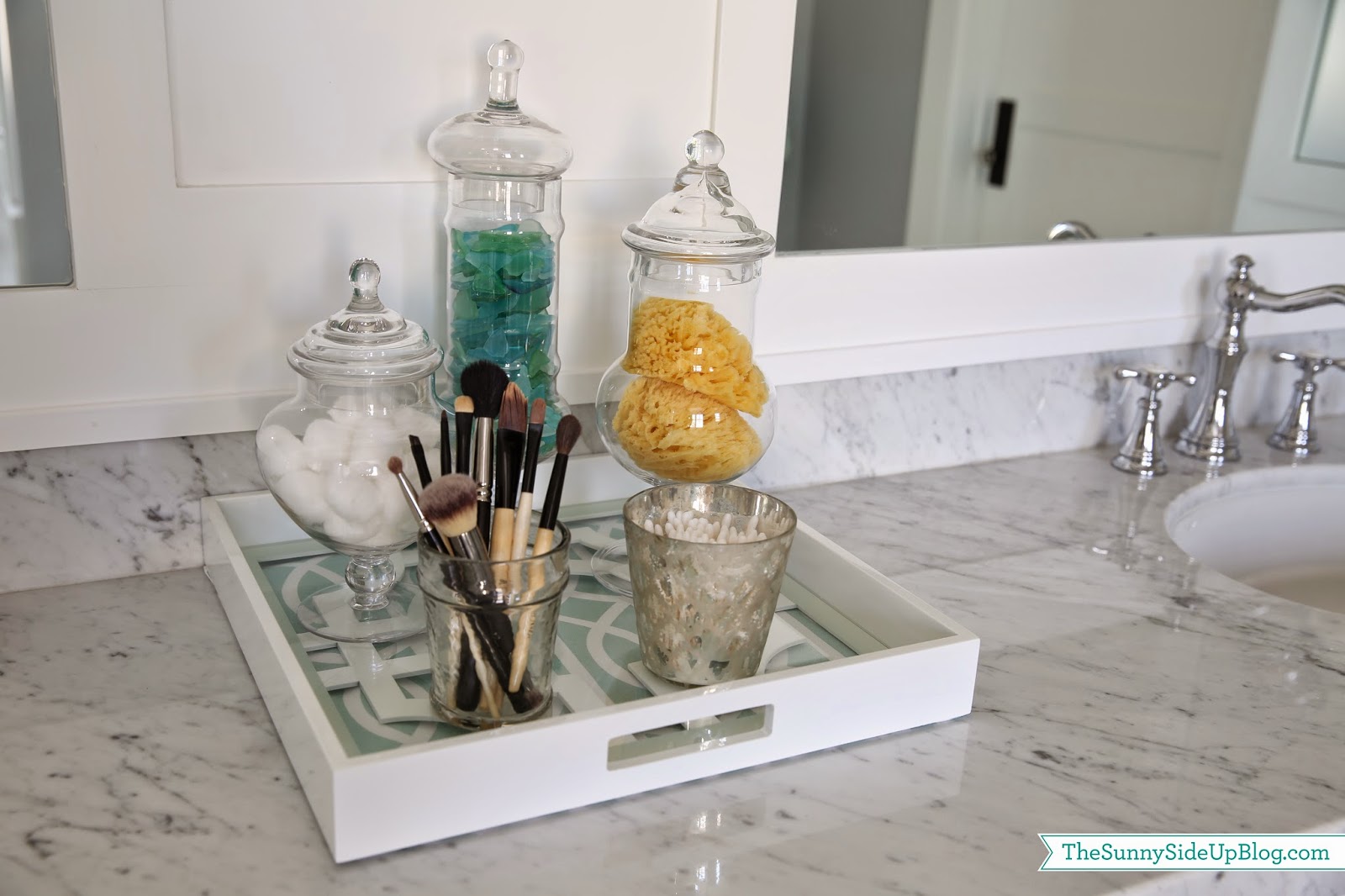 I also found some fun towels at World Market.  My rugs in this room are the same mint color and I love the pop of coral on the bottom of them.  Bringing more of these colors in this space soon!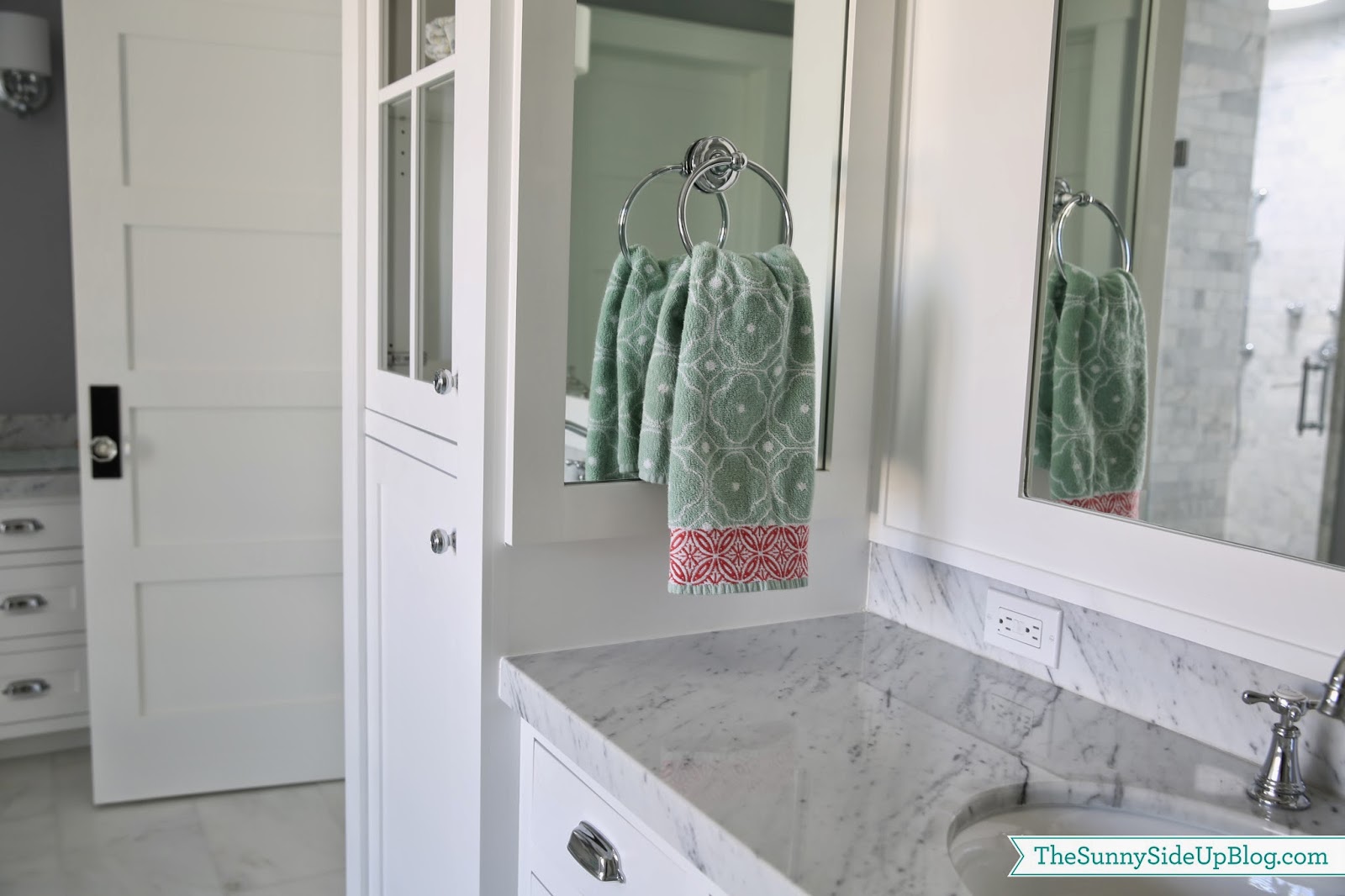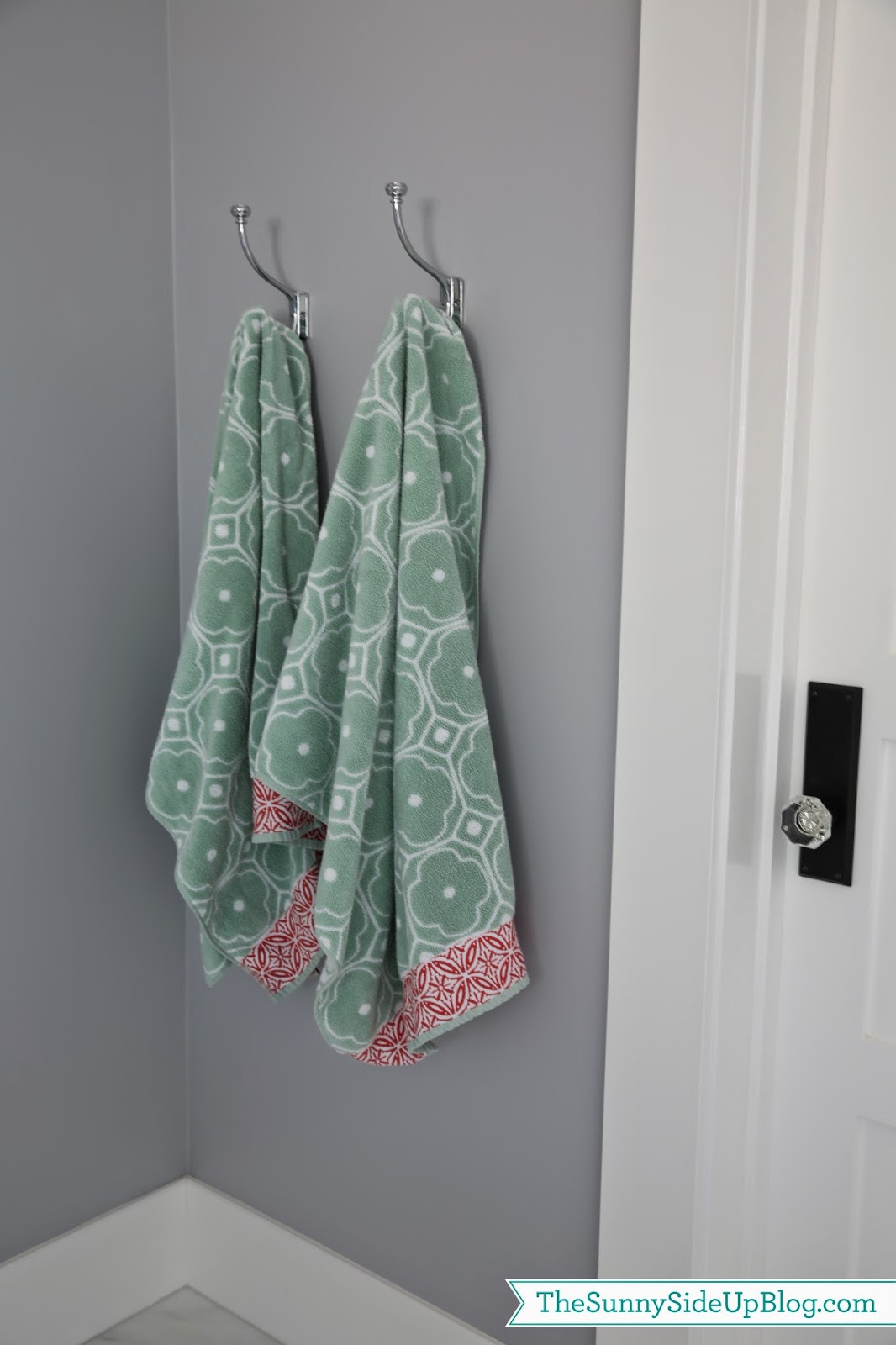 Little touches like this are really starting to make the new house feel more like home.
:)

Free printable of the paint colors throughout my home!
Enter your name and email address to get instant access to my paint colors along with other free organizing printables. More will be coming soon!
Exclusive to subscribers!