One of my favorite things about summer is that it's an easier time for me to eat healthy. Do you feel that way? So much fresh produce available this time of year and with temperatures heating up, lighter meals usually sound more appealing. Plus living in my swimming suit is always a lovely reminder for me of how I need less cookie dough and more carrots in my life. ;)
I've found that I eat the best if I have healthy snacks easily available (prepared ahead of time). So I created a little "summer snack station" in my kitchen. Just a tray with some little snack bowls, a farmers market basket to hold some fruit all washed and ready to eat, and my scale to look pretty measure the food of course. ;)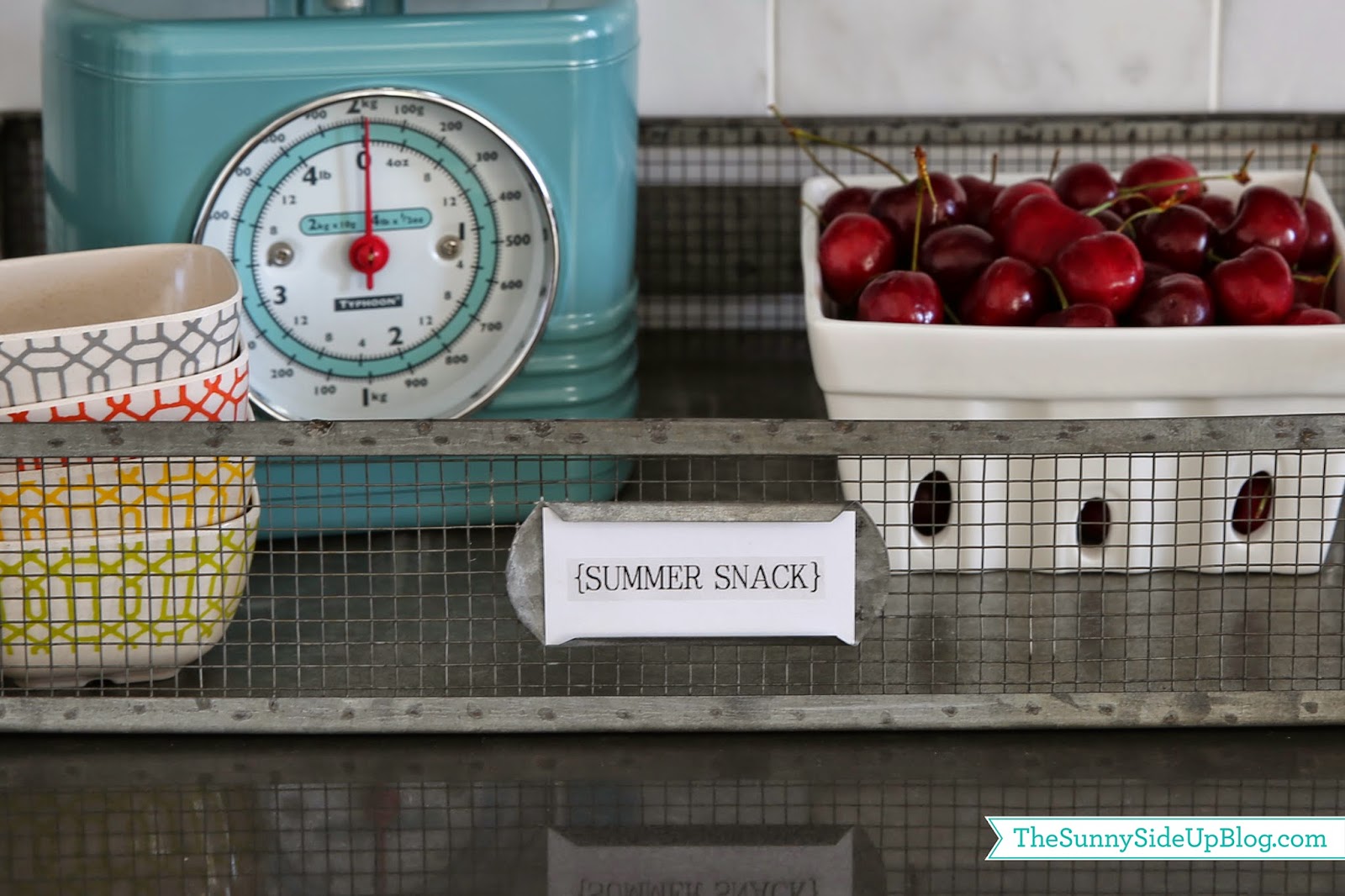 A quick {summer snack} with the label maker added a nice touch. #everythingisbetterwithalabel
I've had these fun mini bowls from World Market for a while now and wasn't sure what to do with them. Turns out they're perfect for cherry pits! Or a small bowl of fruit for the kids.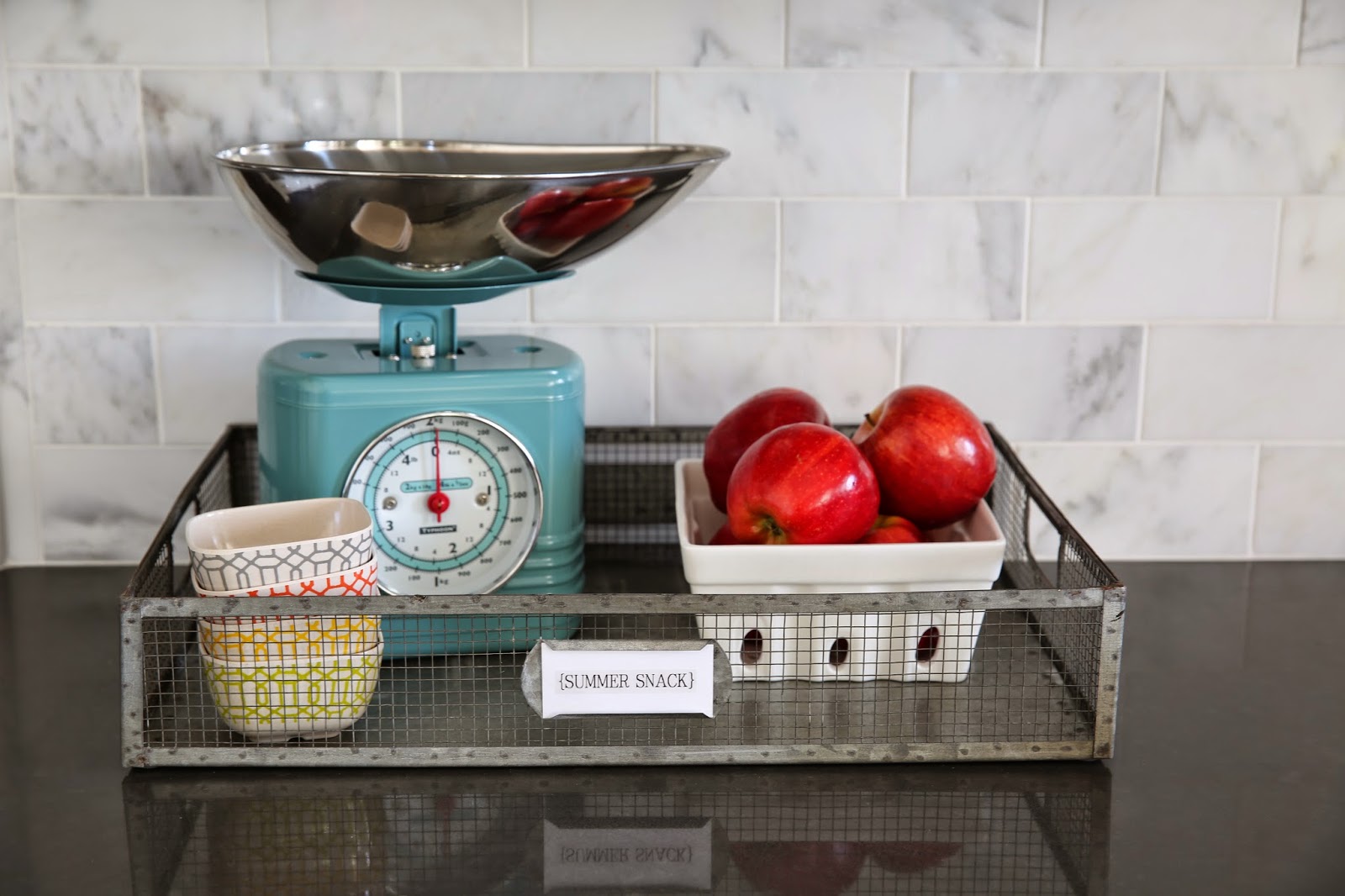 We've rotated different fruit in the basket.
Cherries, apples, strawberries, grapes, blueberries, etc.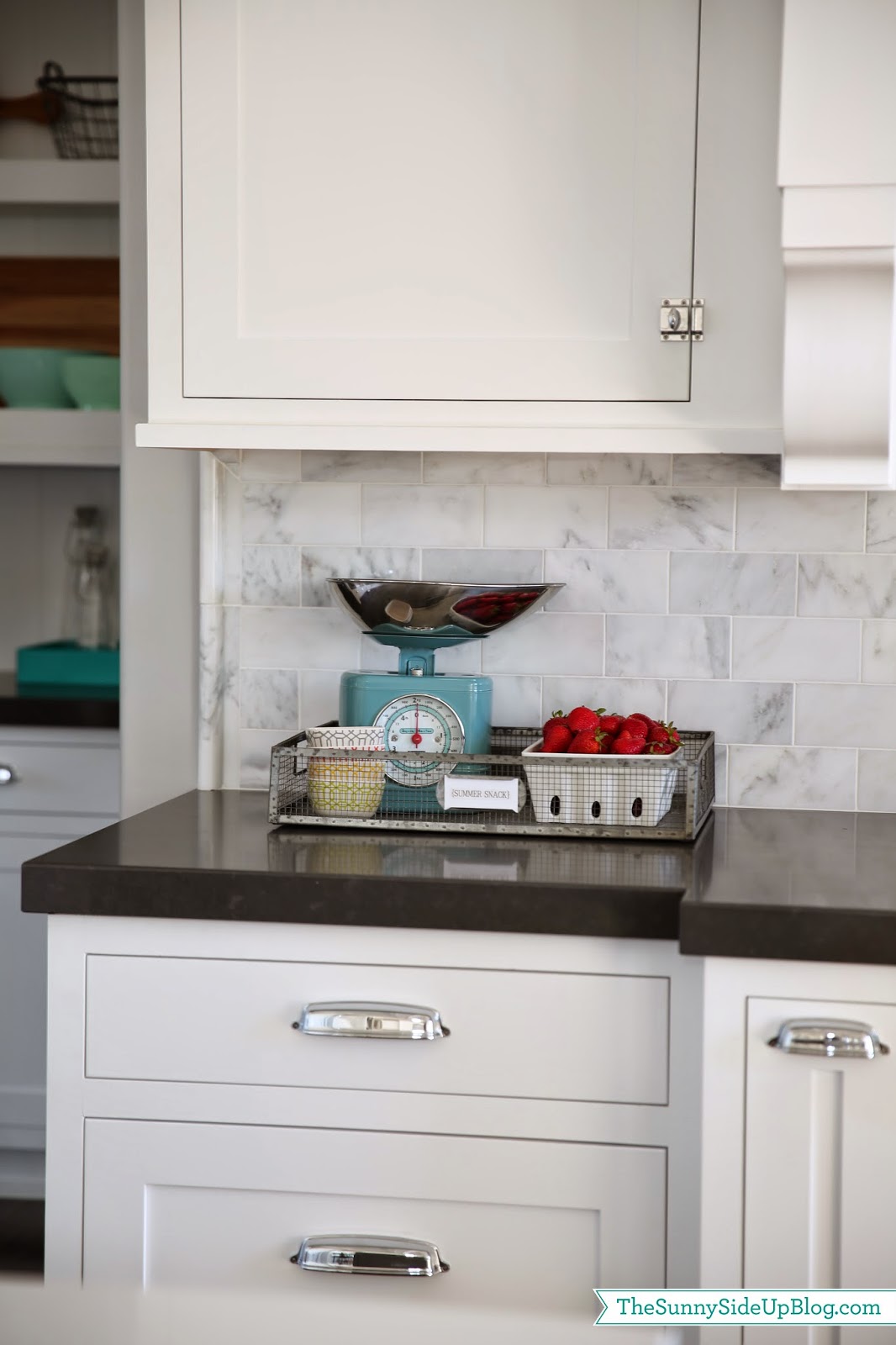 Colorful food makes fun kitchen decor so this little snack tray is a win/win around here.
Wonder what a little basket of cookie dough would look like?
:)
xoxo, Erin