Hi friends! I had a fabulous post in store for you today. But for reasons I just can't explain (I got sidetracked watching Dirty Dancing for the 5,000th time) I didn't quite get it finished. :)
So instead I'll give you a quick catch up of our latest happenings while we visit family in Utah…
The kids are having a ball. Here are my three with their cousin yesterday enjoying a little early morning picnic on a towel in grandma's front yard. In this shot my girls are giving the boys a lesson on how to smile for a picture since the 6 previous shots weren't going so well. :) By 1:00 today we had all cousins here (7 total) running around. It's blissful chaos at its best!
And what have I been up to while all this chaos surrounds me?
Organizing of course. :) I have to warn you. This next picture may cause physical damage.
Like your heart could stop beating.
Mine almost did.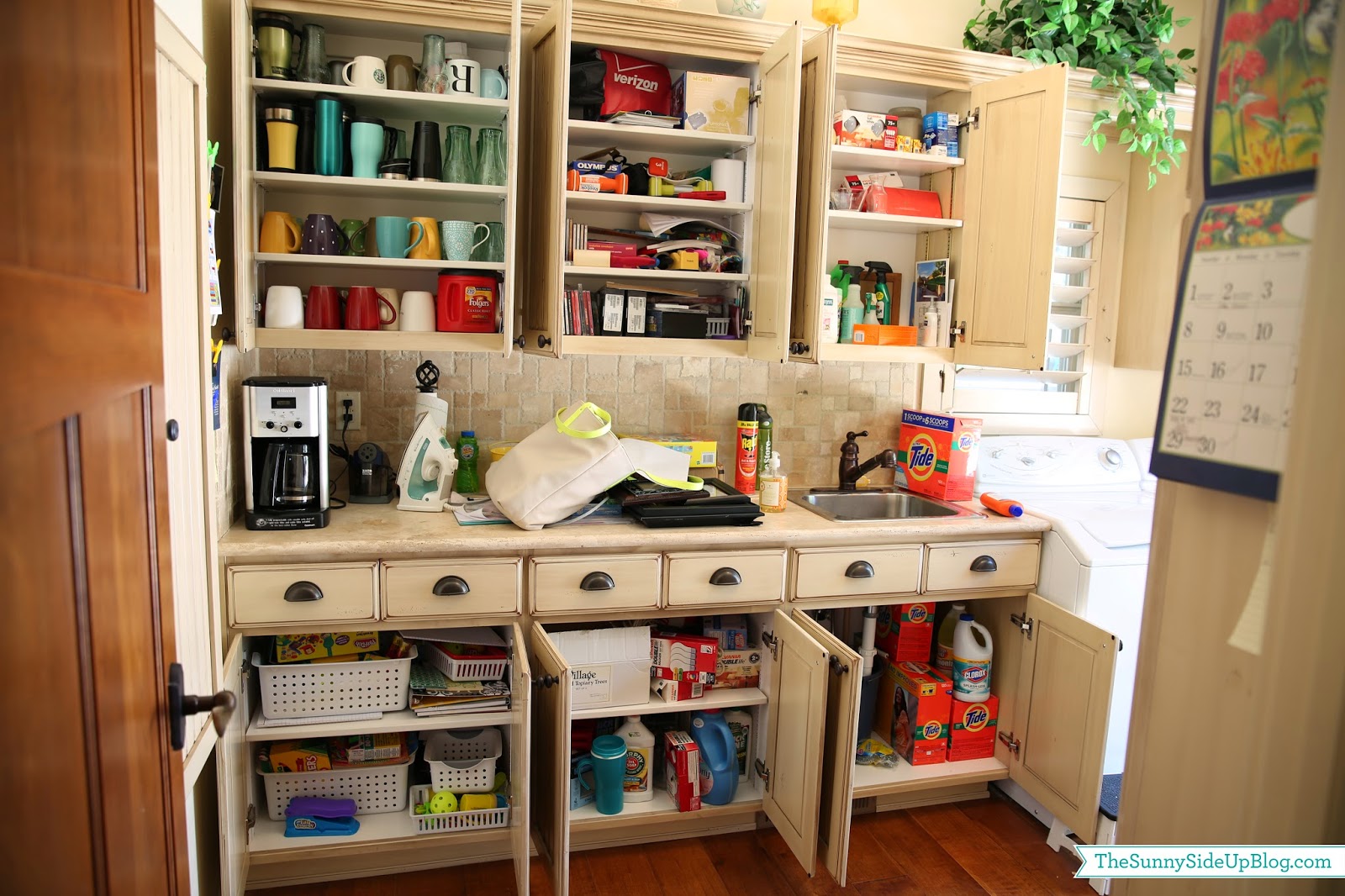 This is just one side of my mom's laundry room. And I promised her we wouldn't judge. :) Really this happens to all of us. One room in the house becomes a catch all for any and everything and before you know it your cupboards are so full of random miscellaneous items you can barely open them. That has been the story for this laundry room ever since my parents moved into their house 8 years ago. My mom keeps childproof locks on all the bottom cabinets but wanted to move cleaning supplies up higher and take the locks off. Then she wanted to purge, clean and organize the whole room. Or should I say have me purge, clean and organize the whole room. :) I have to admit that this "project laundry room" has been a major undertaking. I've been working on it for the past two days and will finish it up tomorrow. I've taken lots of pictures along the way and will share everything soon!
Unless I get distracted by Dirty Dancing again. No one puts baby in a corner.
Sorry.
That line just never gets old.
:)
xoxo, Erin