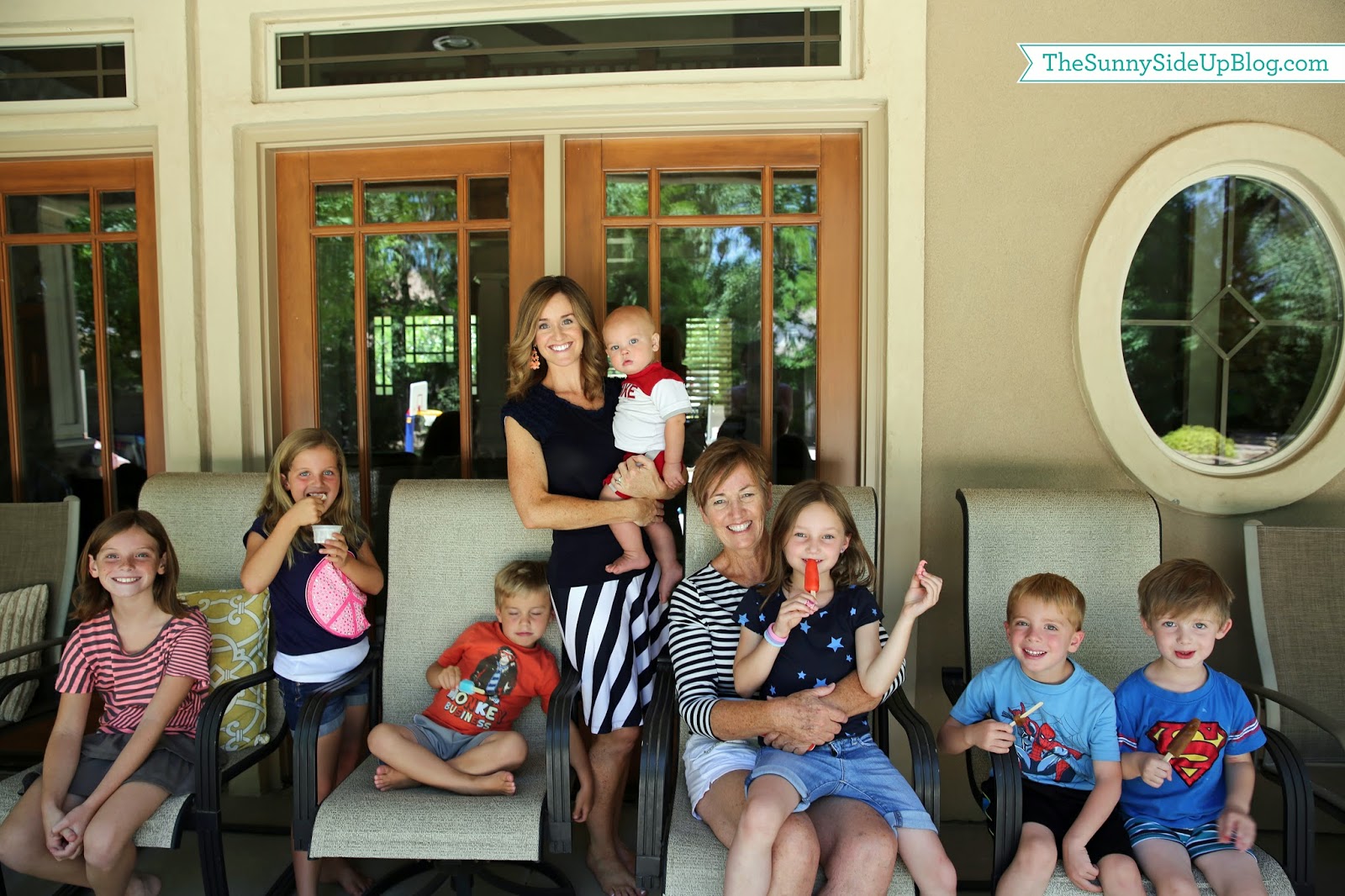 Hi friends! Is it Friday already!? I'm losing track of the days! This has been a slow week on the blog because my mom and I have been holding down the fort with all 7 grand kids. The "Magnificent 7" as we like to call them. Too much fun. Take a Tylenol every other hour fun, but fun none the less. :) Cousin time is the best. My siblings will be around this weekend and I'm so excited to spend some time with them too. And to have a little back up!
The other day my mom and I went in our rooms to get dressed and laughed when we both came out in stripes! We think alike more often than not. I've been meaning to pull together a summer Fashion Friday post (per your Instagram requests!) but haven't had time this week. So this skirt is from Gap (I've lived in a lot of their fun striped skirts this summer) and that will have to count as Fashion Friday for this week. :)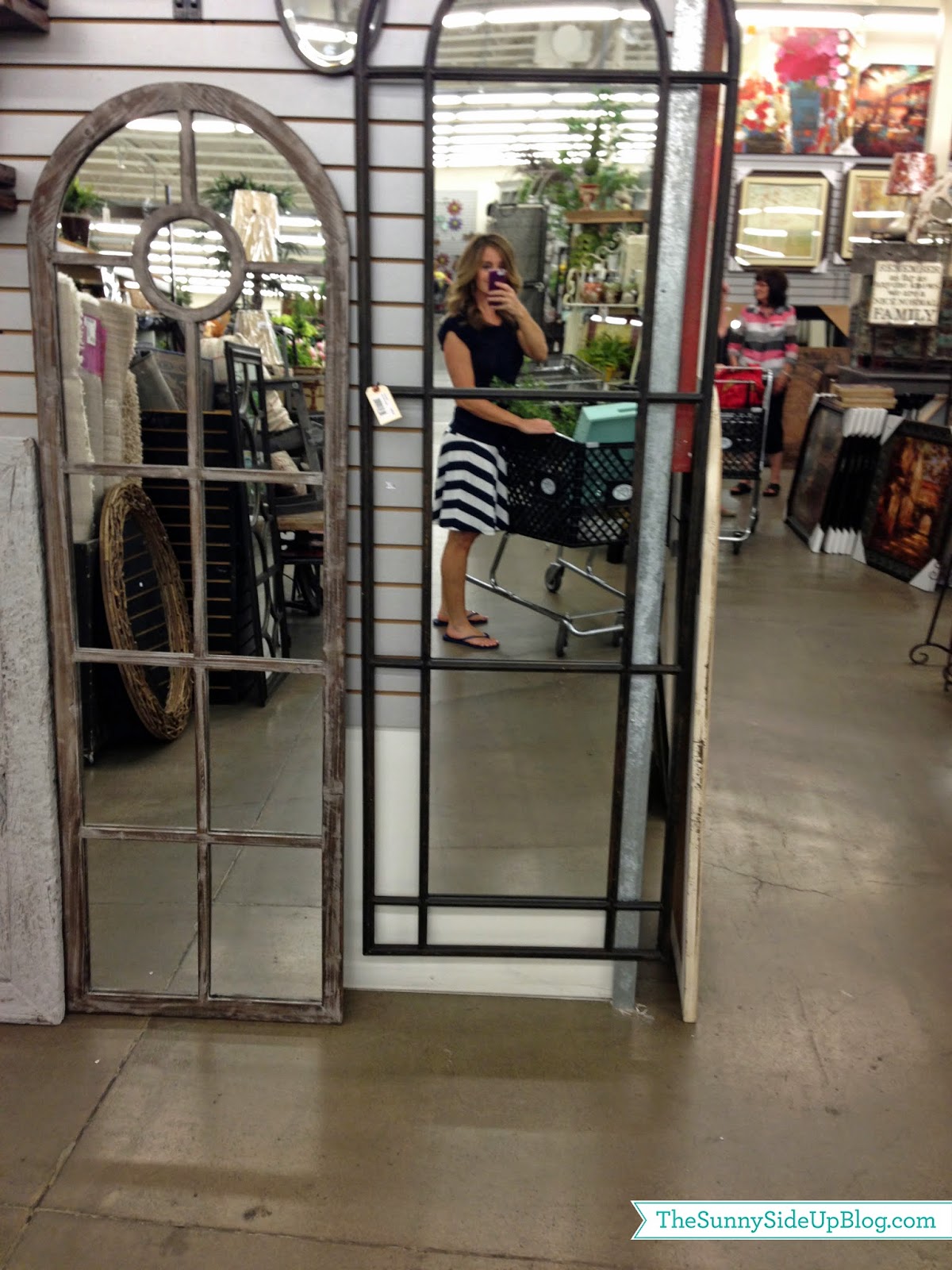 That same evening my parents let me sneak away for a couple of hours of peaceful shopping time. With no children! So rare and lovely. I seriously found so many fun things for the house! Can't wait to get home and start decorating.
Here is one thing that is coming home with me. LOVE it.
My dad gave the girls their first archery lesson. (My dad is an avid bow hunter and aside from running a college, owned an archery shop when I was growing up.)
Do you love the "Old Guys Rule" shirt? Father's Day gift from me. :) My dad really does rule. He is perfect in every way and can do no wrong in my book. This theory of mine often drives my husband crazy. Especially since he also adores my dad and knows it's true. ;)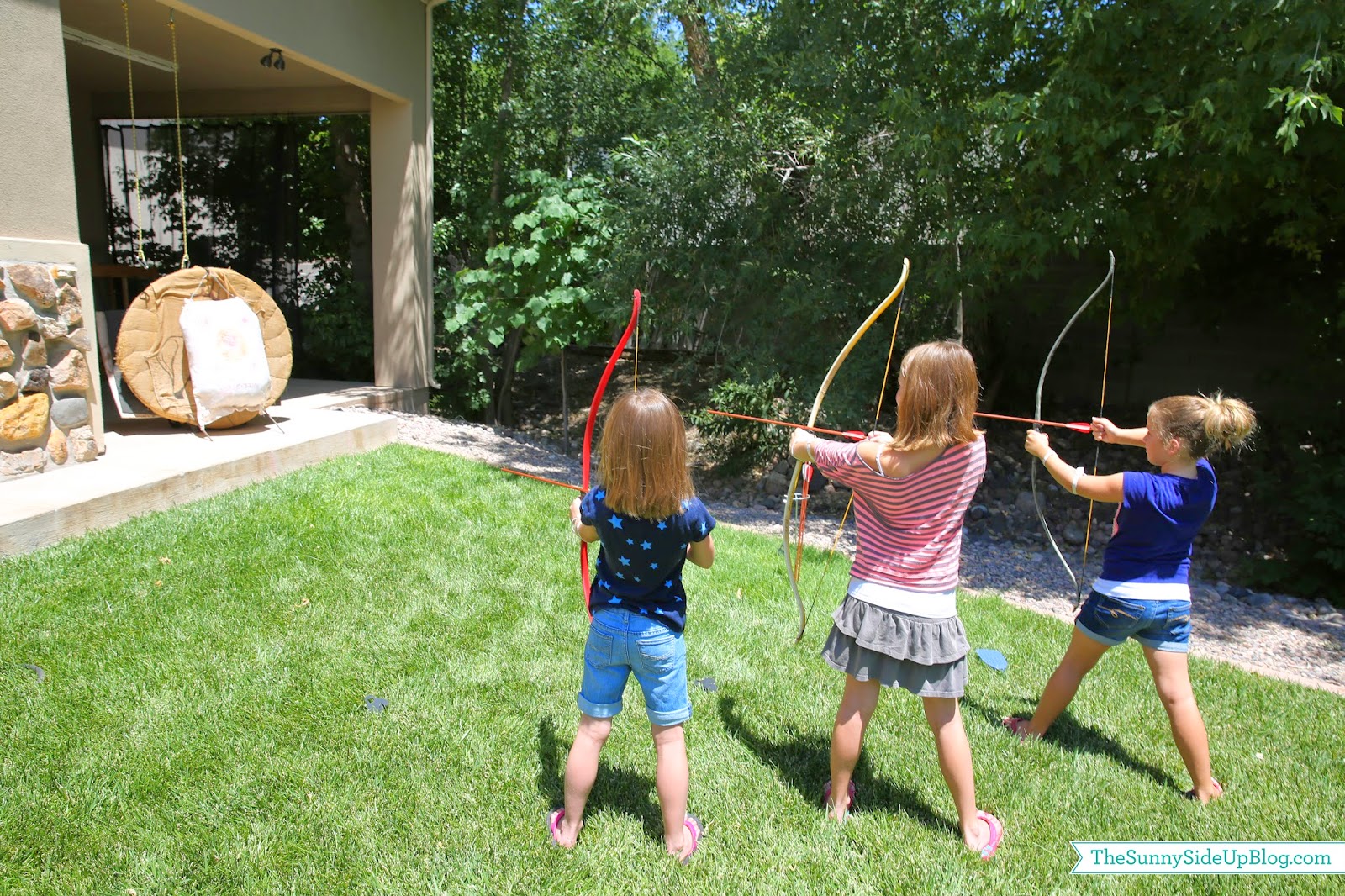 They were naturals!
SO took me back to my childhood. Did I ever tell you the story of when I was at my dad's shop practicing and lots of his archery friends were out watching. There were big pictures of animals for targets and I pulled back and hit a rabbit dead on. Just nailed him! My dad's friends cheered and said "Wow – your daughter is a natural! Sure takes after you." And my dad was so proud and so was I.
No one needed to know I was actually aiming for the deer.
:)
xoxo, Erin