Oh my word. Is May the craziest month or what!? Am I the only one floundering this month? My friends and I always talk about how the end of the school year starts to feel like December/Christmas in terms of how insanely busy it is. Non-stop right up until the last day of school. My kids still have a few weeks to go so I'm hanging on! By a very thin thread.
But let's not talk about May. Or busyness. Or thin threads.
Let's talk about something fun.
Like baskets.
Wanna know what's even more fun than talking about baskets?
Talking about baskets with labels on them. :)
I received this sweet comment on my last post:
Looks great!! Did I miss the post about the baskets under the coffee table?? Please share!! They are exactly what I've been looking for for mine :) Adore your home and your blog!!
(Thank you for that!) Since I aim to please (and because you don't have to twist my arm to chat about organizing with baskets) here is a post on my coffee table baskets.
I actually bought these baskets to go in my office. They are the Cameron Wire Baskets from Pottery Barn. I wanted two of them and thought that was what I ordered on-line but didn't realize that they come in sets of two (note to self: next time notice when it says "comes in sets of 2"). So by ordering two I ended up with four.
That was a happy mistake. :)
I felt it was meant to be.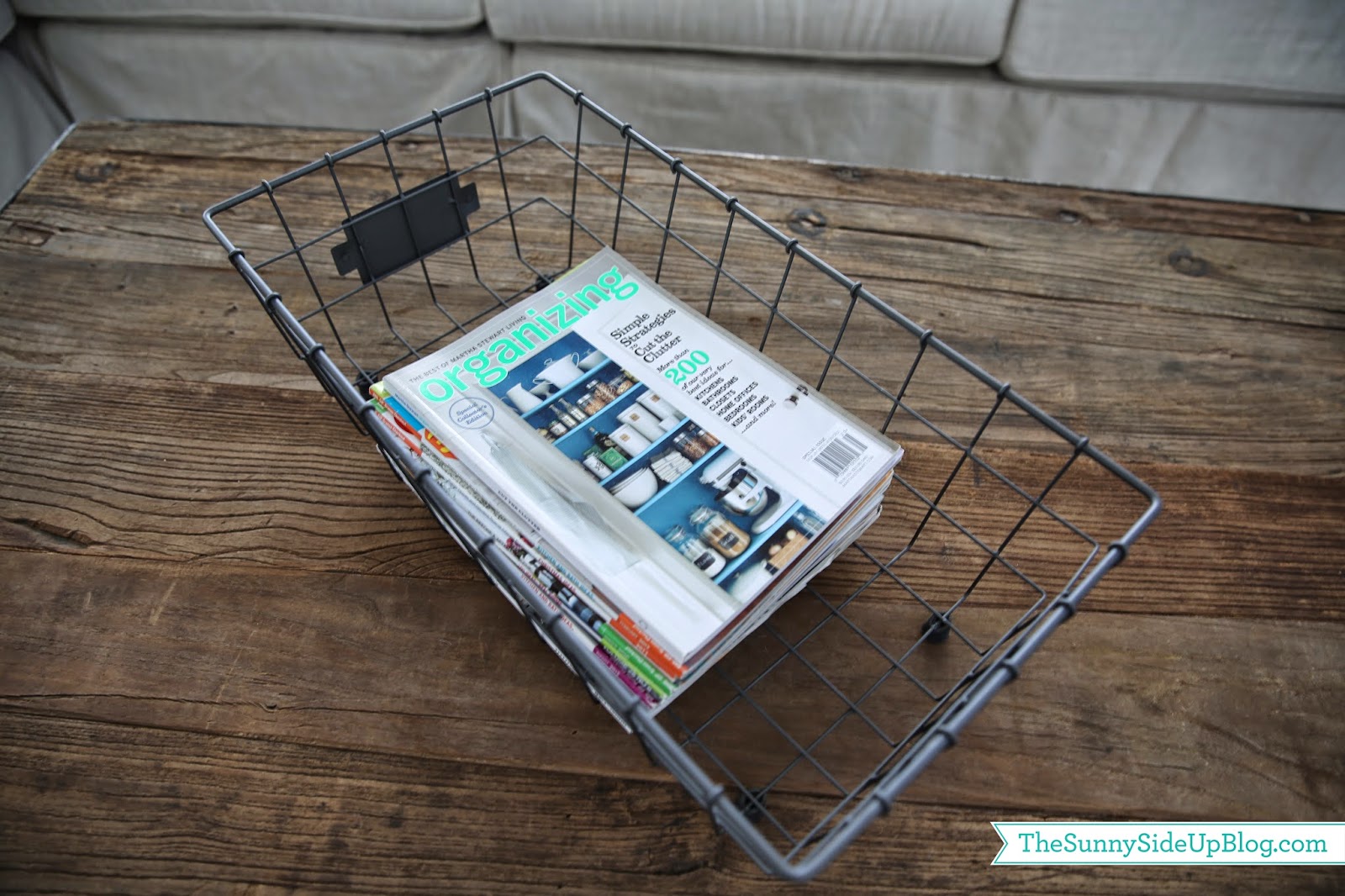 LOVE the baskets but they are really long. They didn't work in my office. Or my pantry. Or my laundry room. Or anywhere else I tried to put them. So I decided to try them out under my coffee table holding my never ending magazine stash.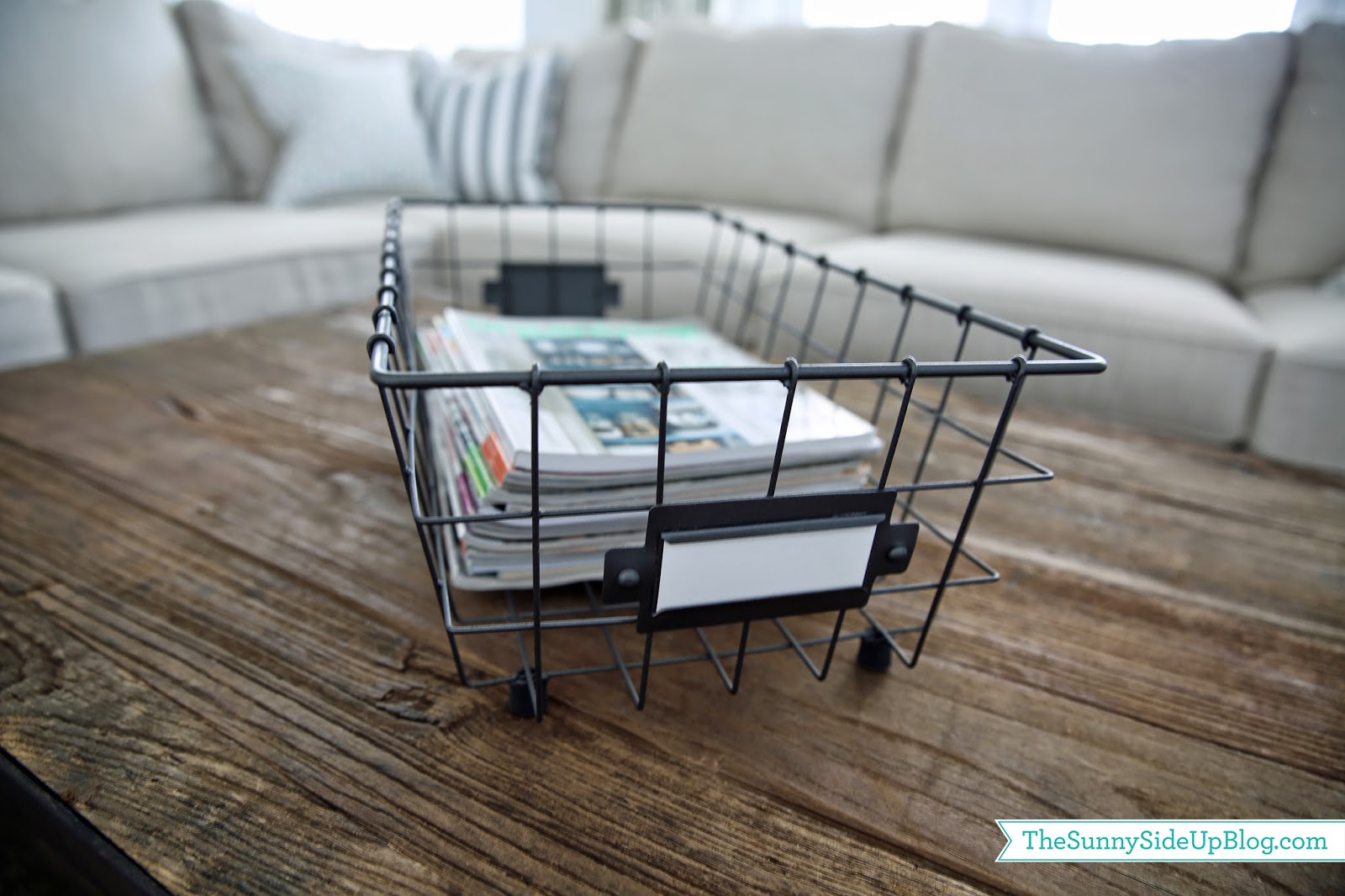 Oh for the love of labels. Aren't they beautiful!? I haven't written on them yet because I'm not 100% sure this is their final resting place. I'm having too much fun moving them around and organizing different things with them.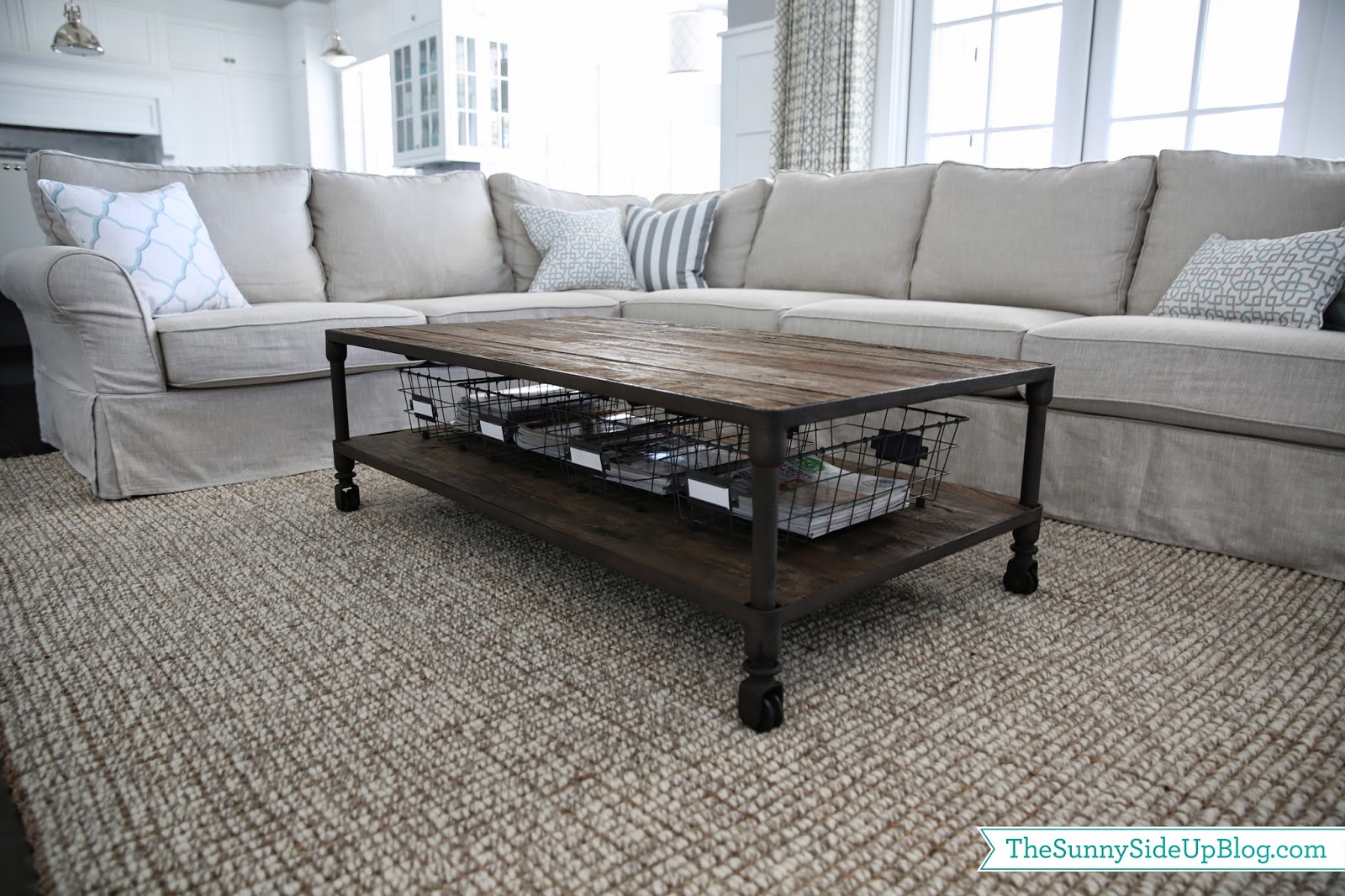 But under the coffee table holding magazines is working for now.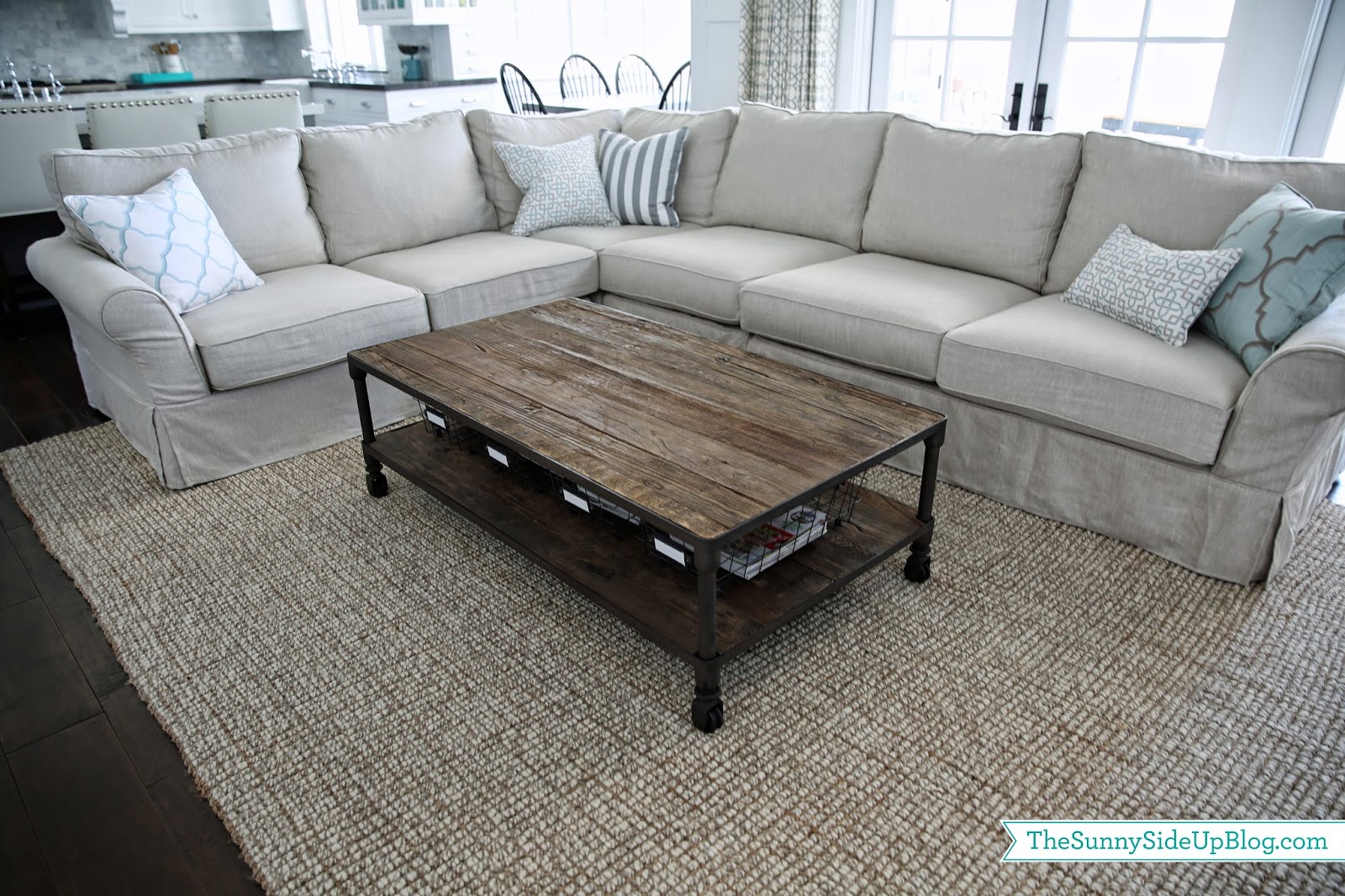 Do you love organizing with baskets too?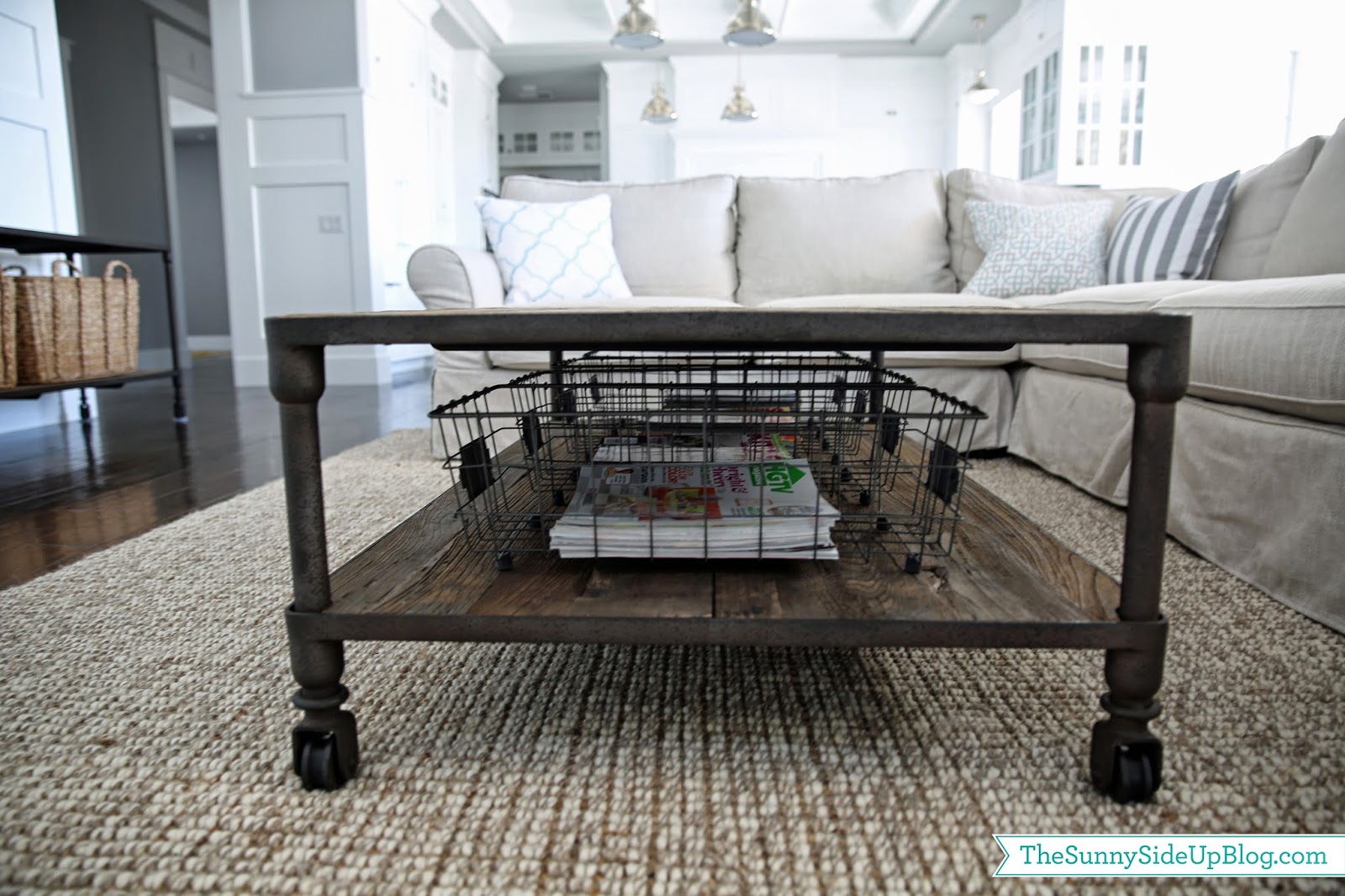 How could you not?
There now. A few pics of my labeled baskets and I've forgotten all about crazy May.
And everything else I was supposed to get done tonight.
Imagine that.
:)
xoxo, Erin