You guys. I've made major progress on the house lately. I have a "before" and "after" to show you that I'm really proud of. It isn't pretty. It isn't that fun. And it certainly isn't "pin" worthy. :) But because of the amount of TIME this baby took I'm sharing it anyway. Are you ready?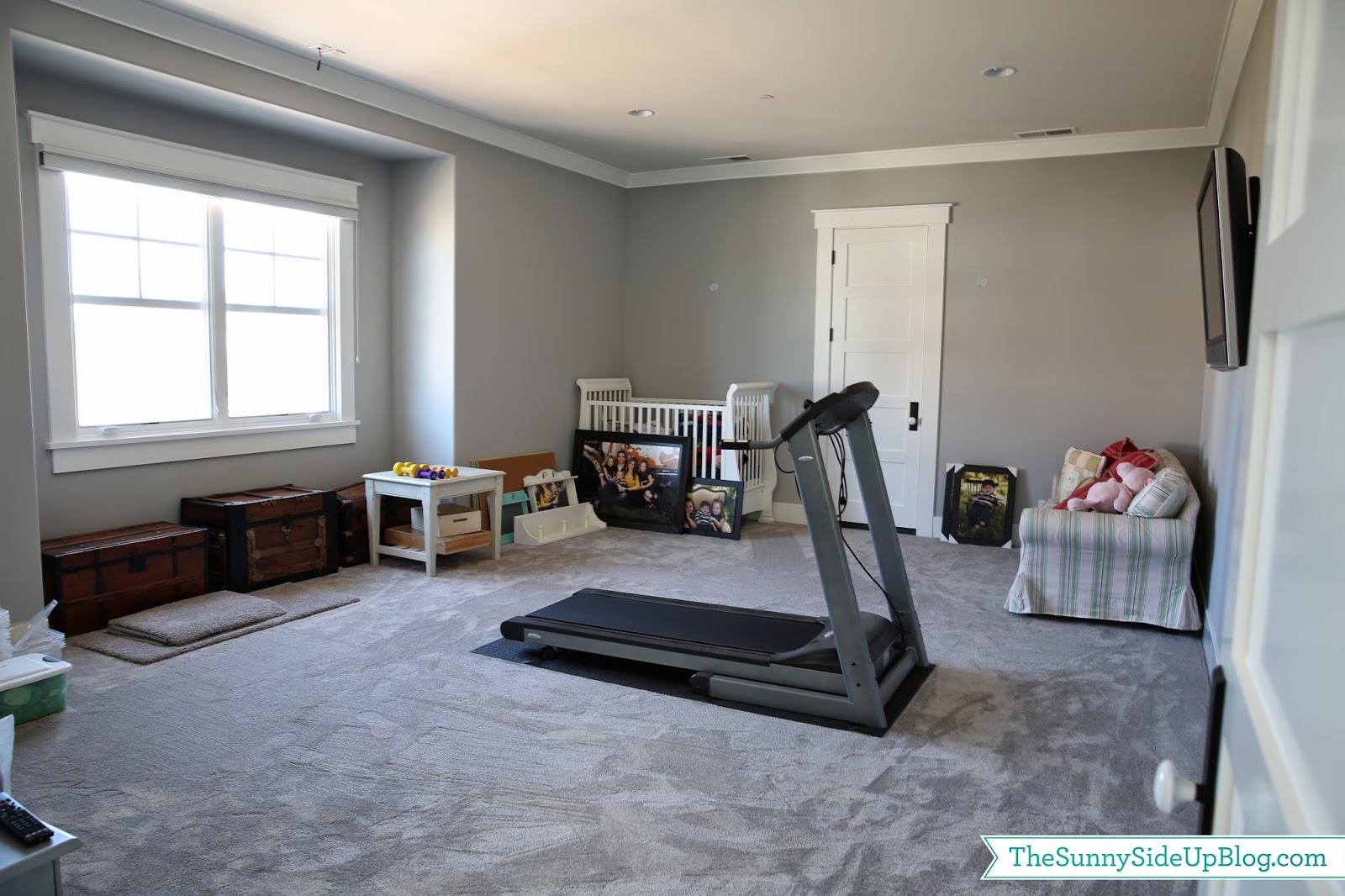 Oh my word. I can breathe in here again! Can't even BEGIN to tell you how happy I am to have this extra room in better shape. It was seriously giving me a headache every day. Just knowing it was there. Lurking. A total disaster waiting for me behind closed doors. This is an extra room over our garage that will someday be a theatre room. Or something else fun if we change our minds. But for now it is a landing spot for all of the extras. And I'm happy to say that my extras are finally under control! The door in the picture above is to our attic. Another space that isn't so pretty right now. But I'll save that for another day. For now I just have to celebrate progress made.
I NEVER want to move again.
:)
New furniture that I've been waiting for came last week!
Pictures that are a lot more fun are coming soon!

Free printable of the paint colors throughout my home!
Enter your name and email address to get instant access to my paint colors along with other free organizing printables. More will be coming soon!
Exclusive to subscribers!