Buddy! You turned four today. FOUR! I don't know if I can write your letter this year. Your daddy moved you into a "big boy" car seat last weekend without warning me first and I cried for 20 minutes. I wasn't ready for that. And your dad will never pull something like that without warning again. :) I will do my best but if I become a basket case you may have to take over and write your own birthday letter
like you did when you turned one
. Birthdays definitely bring out the sentimental sap in your mommy. Besides, after that letter I think we can both agree that you are the better writer.
You are at such a fun, adorable stage right now Kole. I wish I could bottle you up at this age forever. And you have such a charming little personality. Your preschool teachers always tell me that you make them all melt. You are so polite. "Polite defiance" comes to mind. I'll say "Kole – time to put away your dinosaurs" and you answer "No thanks mommy. I'm good playing with my dinosaurs." You always remind me of your daddy when you do this. His favorite response when I ask him to do something is a polite "I'm not mad you asked." I can't ever be too upset at you because I know where all of your tricks come from. :)
You love Saturdays. You love to wake up and watch TV in bed with mom and dad and then play play play with your sisters all day. Every day you ask me how many more days until Saturday. Yesterday you woke up and came running into our room and said "is it Saturday!? AND is it my birthday!?" Unmatched excitement over the thought of both happening simultaneously. :)
You are obsessed with Dinosaurs at the moment so a dinosaur party was the obvious way to go. You were so adorable with your little preschool buddies. Greeting each one and telling them "Hi! Thanks for coming to my birthday! Do you want to come inside my Elmo jumpy!?"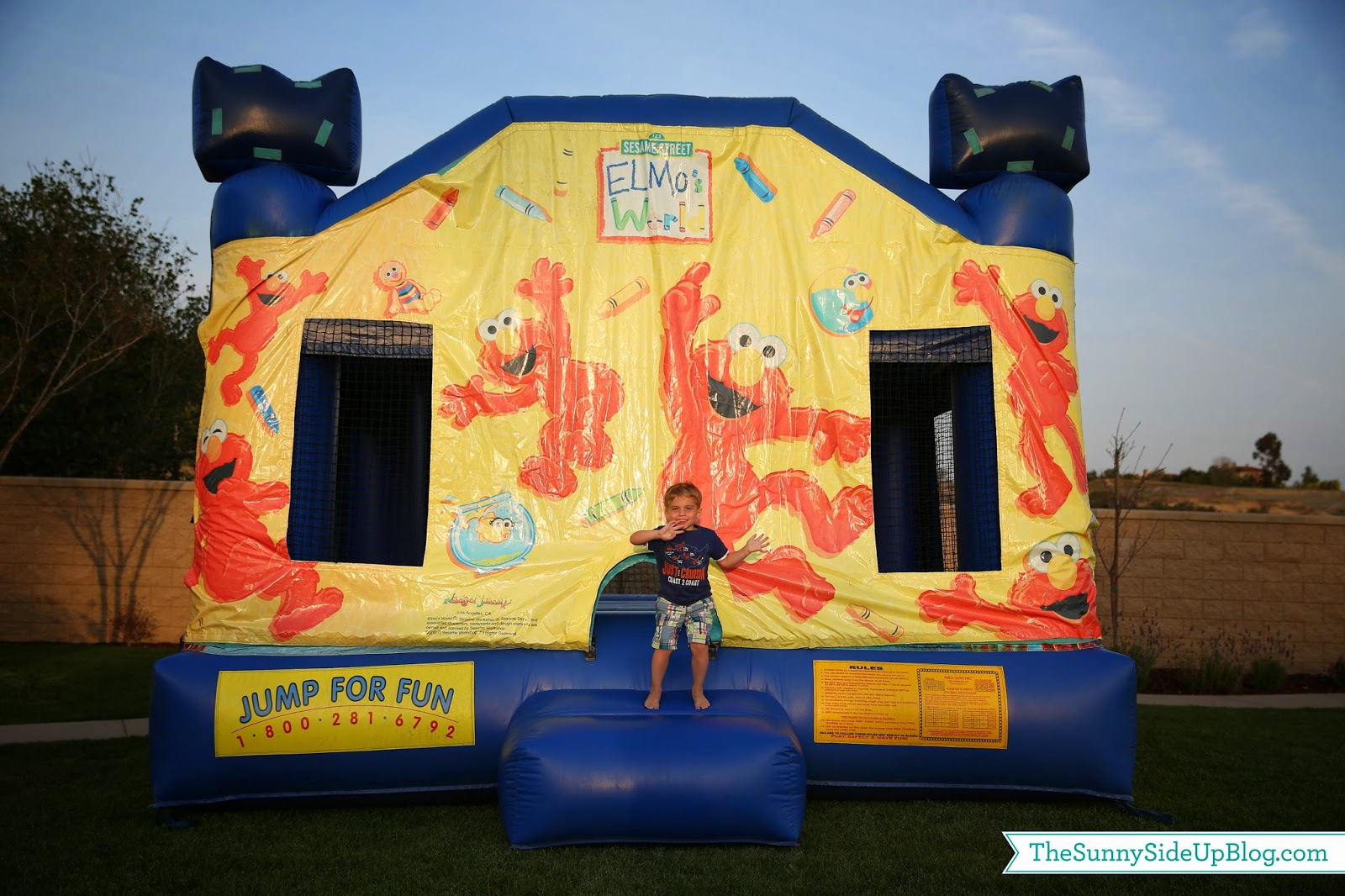 You love to jump Kole. Our trampoline is your best friend so we knew a jumpy was the only way to go for your party. Even though it was a dinosaur party, you picked out Elmo for your jumpy. You beat to your own drum and we have learned to roll with it. This day was all about you. :) You were basically in your jumpy from the minute it arrived at our house (10:00 am) until I dragged you out of it for bedtime around 7:00 pm. Your dad and I are thinking the Elmo jumpy needs to become a permanent fixture in our yard. :)
Although you did emerge to play Ellie's rendition of pin the tail on the dinosaur.
And of course to blow the candles out on your dinosaur cake.
Then it was back in the jumpy. You cried when your friends left. It was so tender. You didn't want them to leave and not jump with you anymore. So mom and dad took turns jumping with you. Until we could jump no more and then we recruited your sisters to fill in. Your sisters love you so much Kole.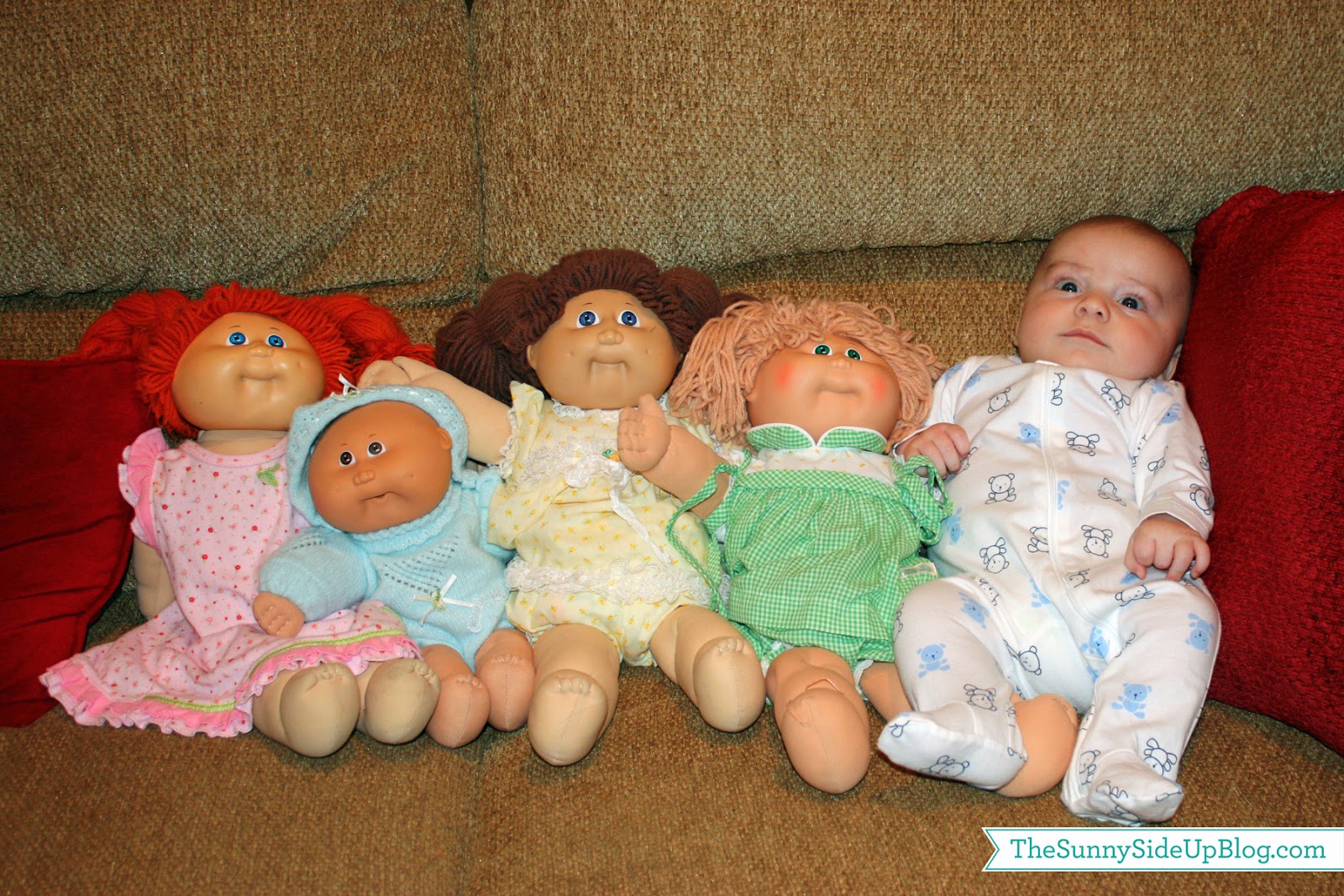 You have come a long way from the days of just being one of their dolls. :)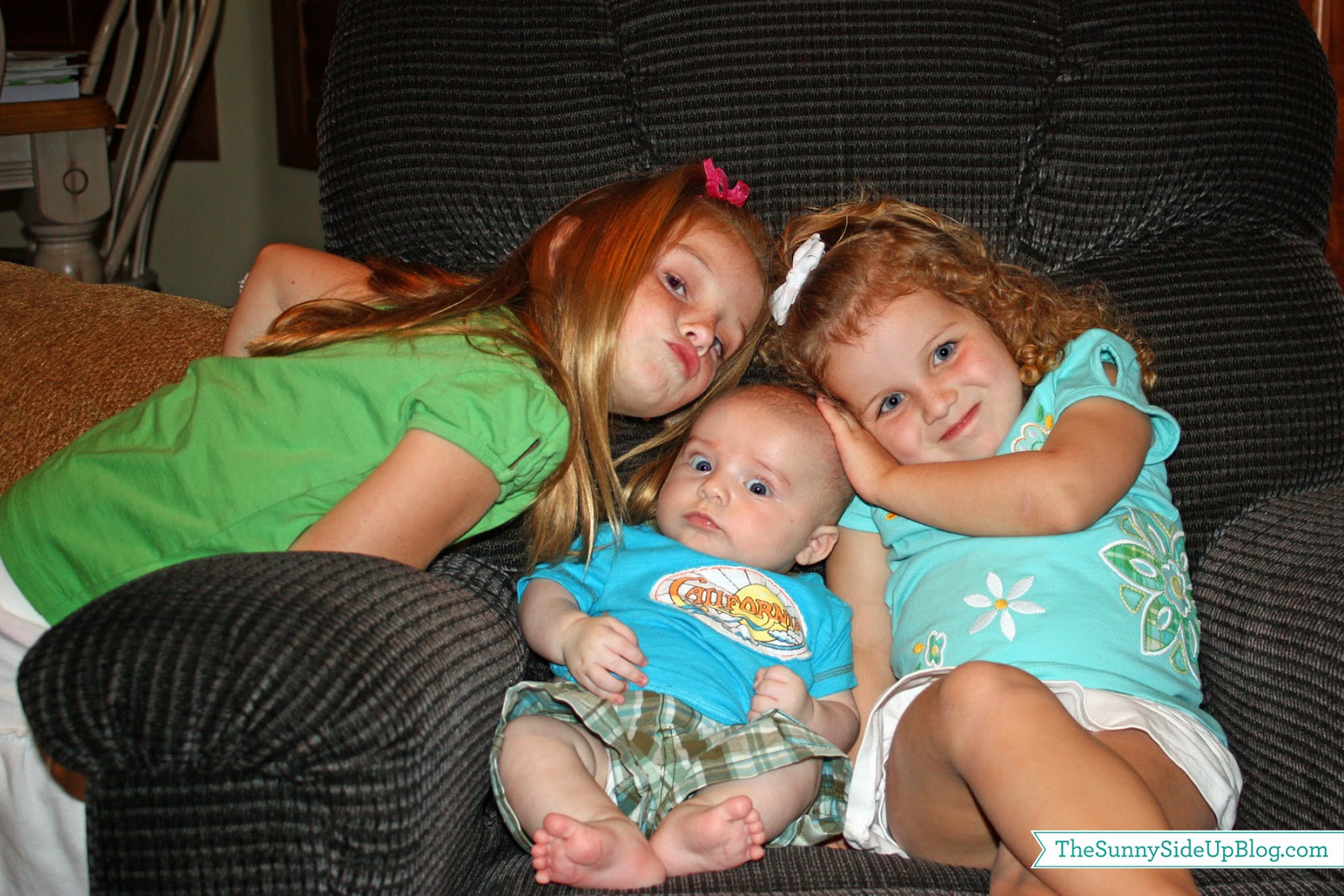 You are now old enough to officially complete the three musketeers. Always up to mischief. Always full of endless energy. Always providing comic relief to your parents. And most importantly – always together. Sometimes I look out the kitchen window at you three playing together in the yard and in an instant I am so full of gratitude I feel like my heart might burst into a million pieces. It's the same way I feel when I pick you up at preschool. You see my face and your little eyes just light up and you come running. How unbelievably lucky I am to get to be your mom.
Your favorite foods right now are noodles and yogurt and your favorite TV show is Dino Dan. You live for weekends and you love to wear shorts. You get so mad when it's cold outside and I make you wear pants. I'm always grateful that we live in a place with nice weather so that I don't have to fight that battle too often. :) You are such a good sleeper Kole. You always have been. You tell me good night and I love you mommy and then you go right to bed without any problem. You love books. You ask me to read to you at least 20 times a day. All too often we drop whatever is going on and sit on the floor somewhere in the house to read about Dinosaurs or to see what Little Critter is up to. You are a great story teller Kole. You love to make up stories – especially ones about big scary monsters. You are a happy little boy but you definitely have your moments of unhappiness. Sometimes you get mad and tell me "mom I am SO frustrated! That makes me a boring!" (Which means you are bored and not happy with whatever we are doing at the moment.)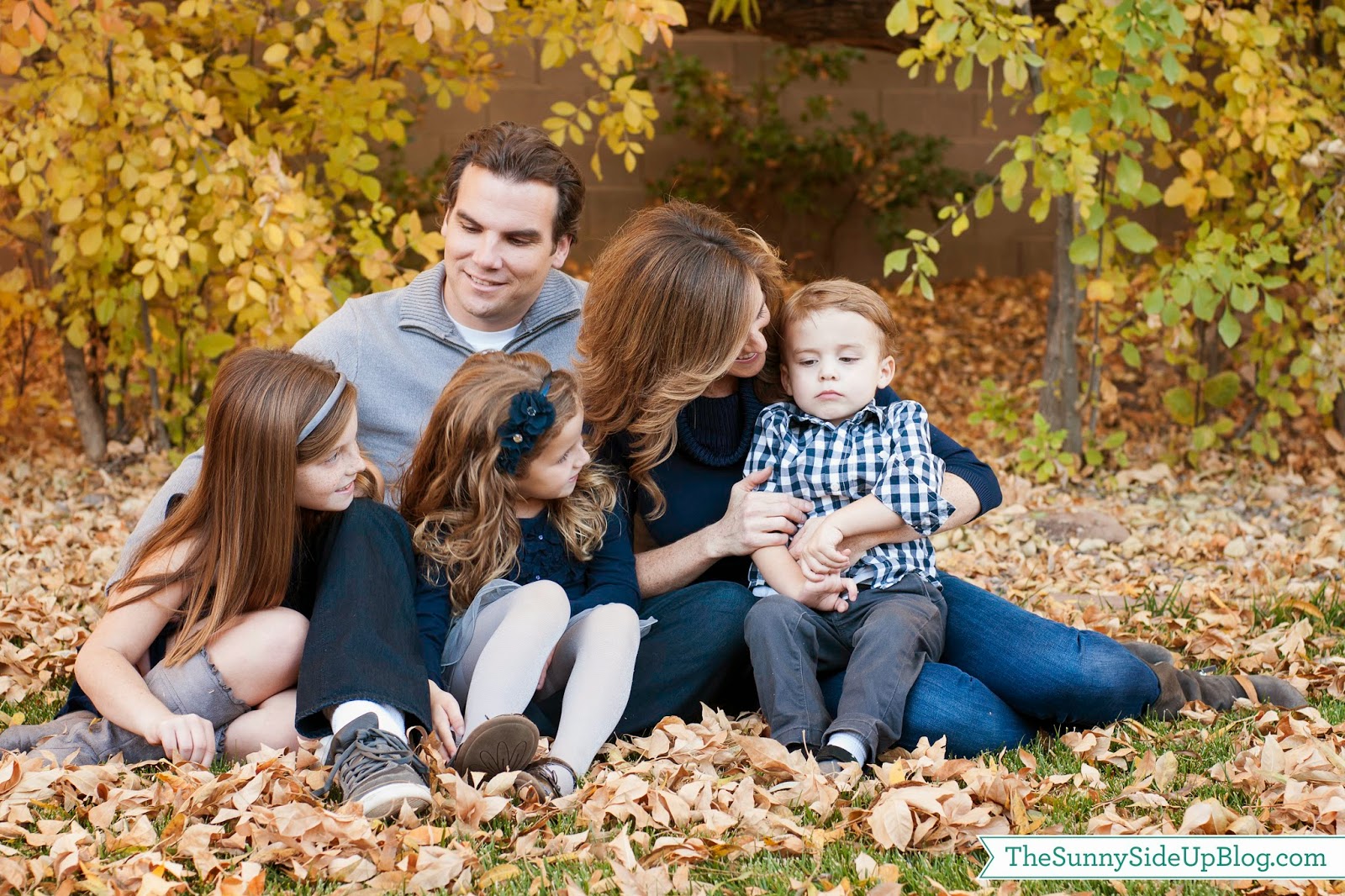 Luckily you never stay "a boring" for long because you always have three girls instantly working overtime to cheer you up. Your own personal cheerleading team. :) You've also got your daddy who you adore and can't get enough of. You ask all day "when will daddy be home from work?" You also constantly ask "is it time to go to the zoo with my daddy today?" One of your all time favorite outings.
Your speech has come so far in the last year Kole. You are speaking in full sentences and are almost completely caught up to your peers. At your last meeting with all of your preschool teachers they told me that you have achieved every one of your goals and last year's thirty pages of goals is down to two for next year. We have all worked so hard to get here. I left the meeting and got in my car and cried. I cried because I was overwhelmed with happiness and relief and most of all just so proud of you. You are such a smart little boy Kole. You learn so quickly and you try so hard. I never doubted your ability to shine for a second.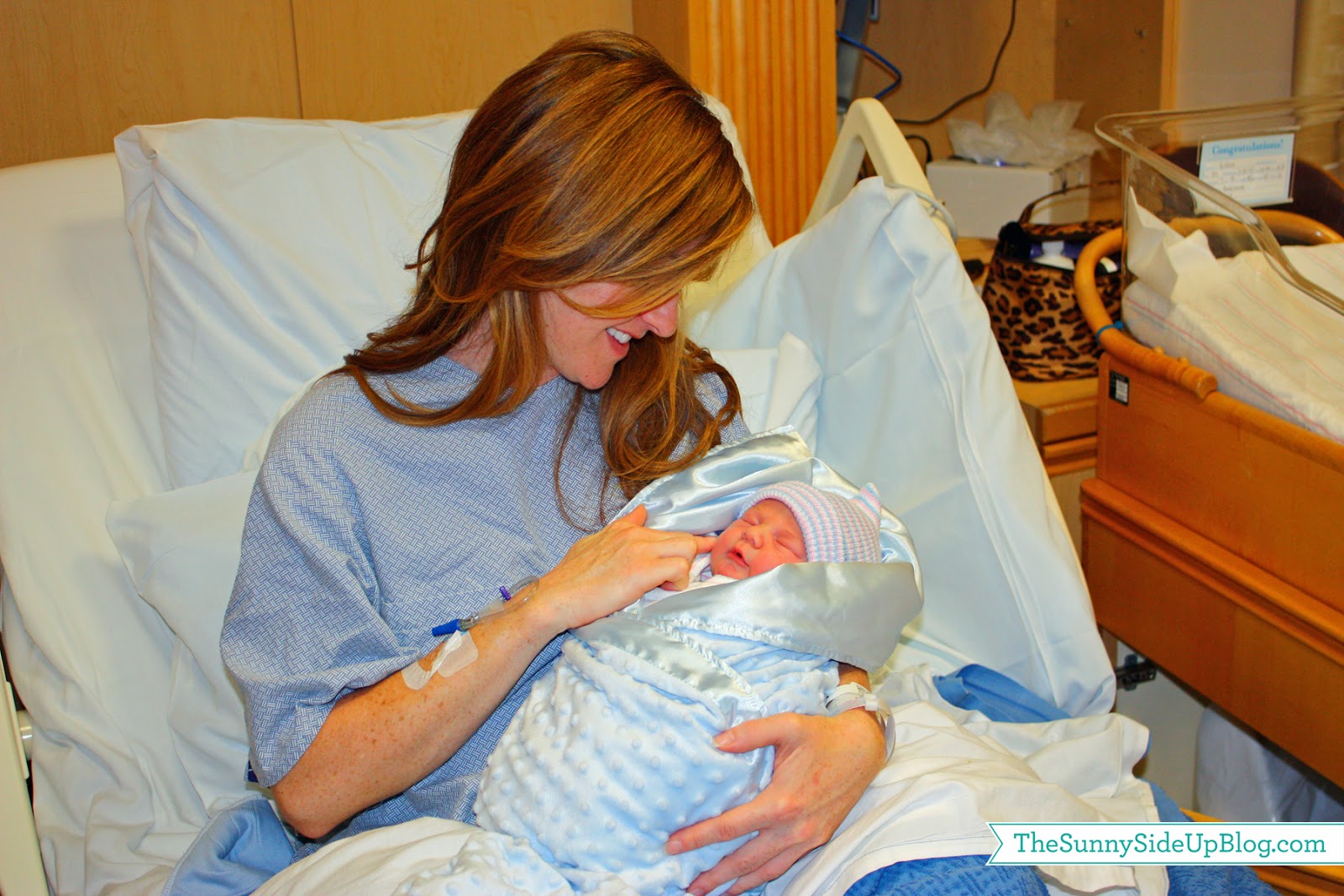 You have my heart Kole. You have had it wrapped around your little finger from the second we met. Sometimes your daddy gets slightly frustrated with me because you can do no wrong in my book. I can't help it. You are my little boyfriend who all of a sudden isn't so little anymore. Even though you turned four today, you will always be my baby. You will always have your mom's heart wrapped around your little finger.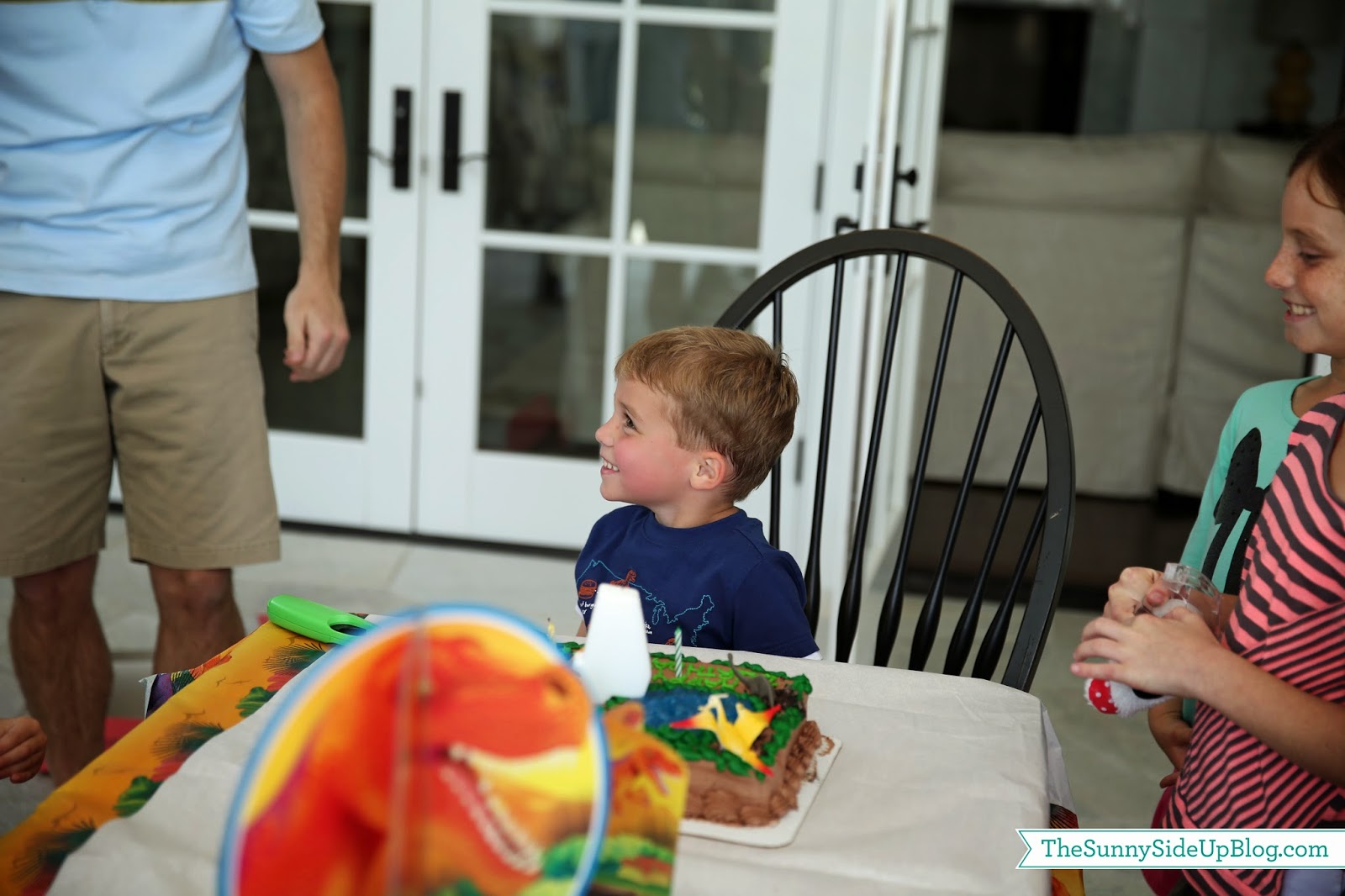 But I do know that you are such a "big boy" now and so proud of it. And we are all proud of you little buddy. We love you to pieces and I can't imagine our family without you in it. Things would definitely be "a boring." :) You make me smile every single day. I can't thank you enough for all of the smiles. And for all of the kisses and hugs and cuddles and conversations. I can't thank you enough for all of the happiness you bring me by being sweet, perfect you.
Happy 4th birthday Kole! Love you forever.
Love, mom
xoxo, Erin