Attempting to get into better eating habits again! December and the chocolate party I was having during December have ended. What a bummer. If you are in my boat (most people in January usually are!) I thought I'd share a quick/easy/healthy lunch I often eat. During months when I'm not having a chocolate party. :)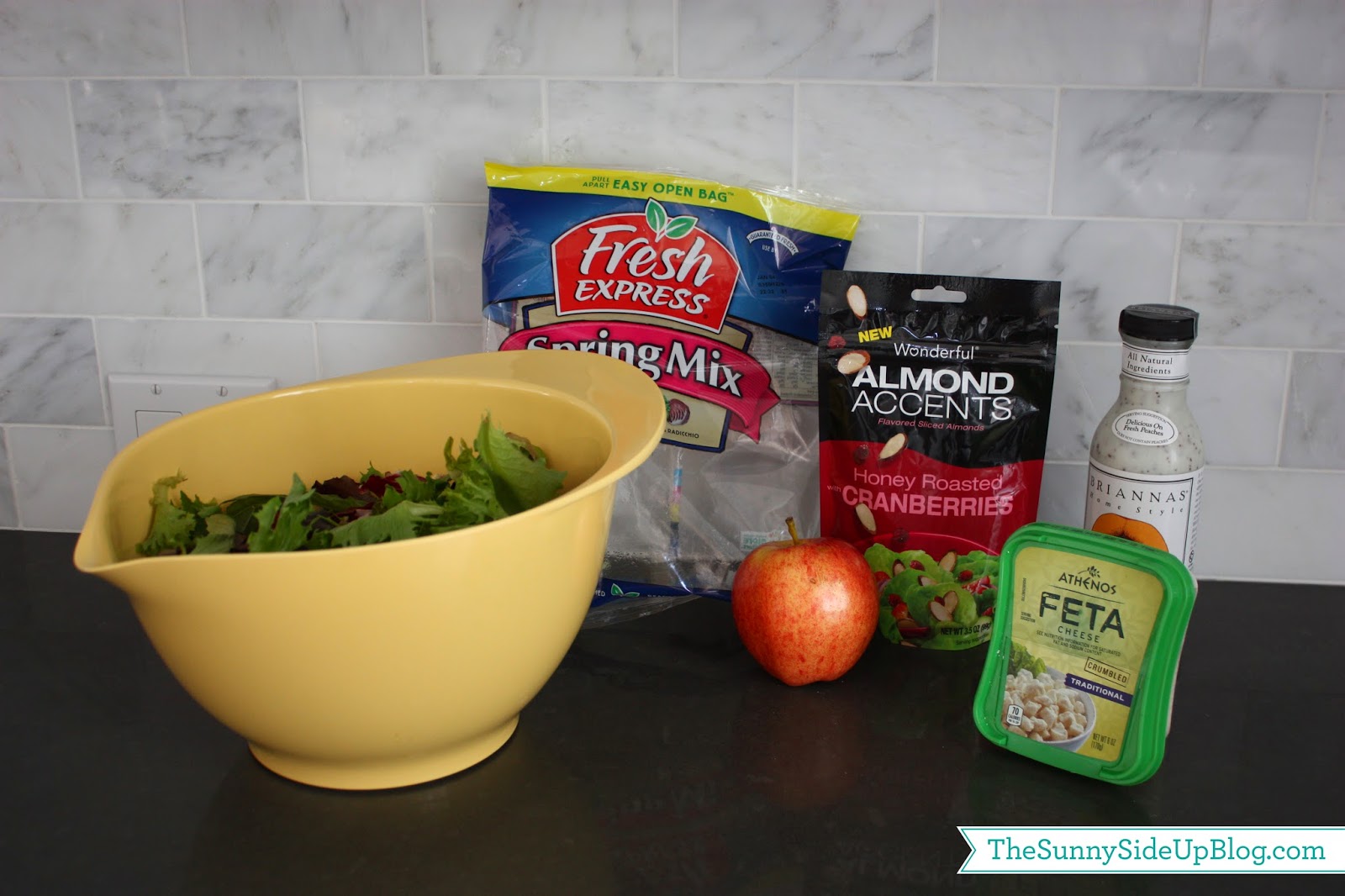 I've shared this salad before I think. I love it and it literally takes just a few minutes to prepare. All you need is Spring Mix (so you can be lazy and not wash your lettuce), an apple, almonds, cranberries, and feta cheese. Don't forget the feta cheese. You'll be sorry if you do. Your salad will be TOO healthy. And we wouldn't want that now would we. That's why I also add a little drizzle of Briannas Poppy Seed salad dressing. It's delicious and also takes the salad down a notch from TOO healthy to just right healthy.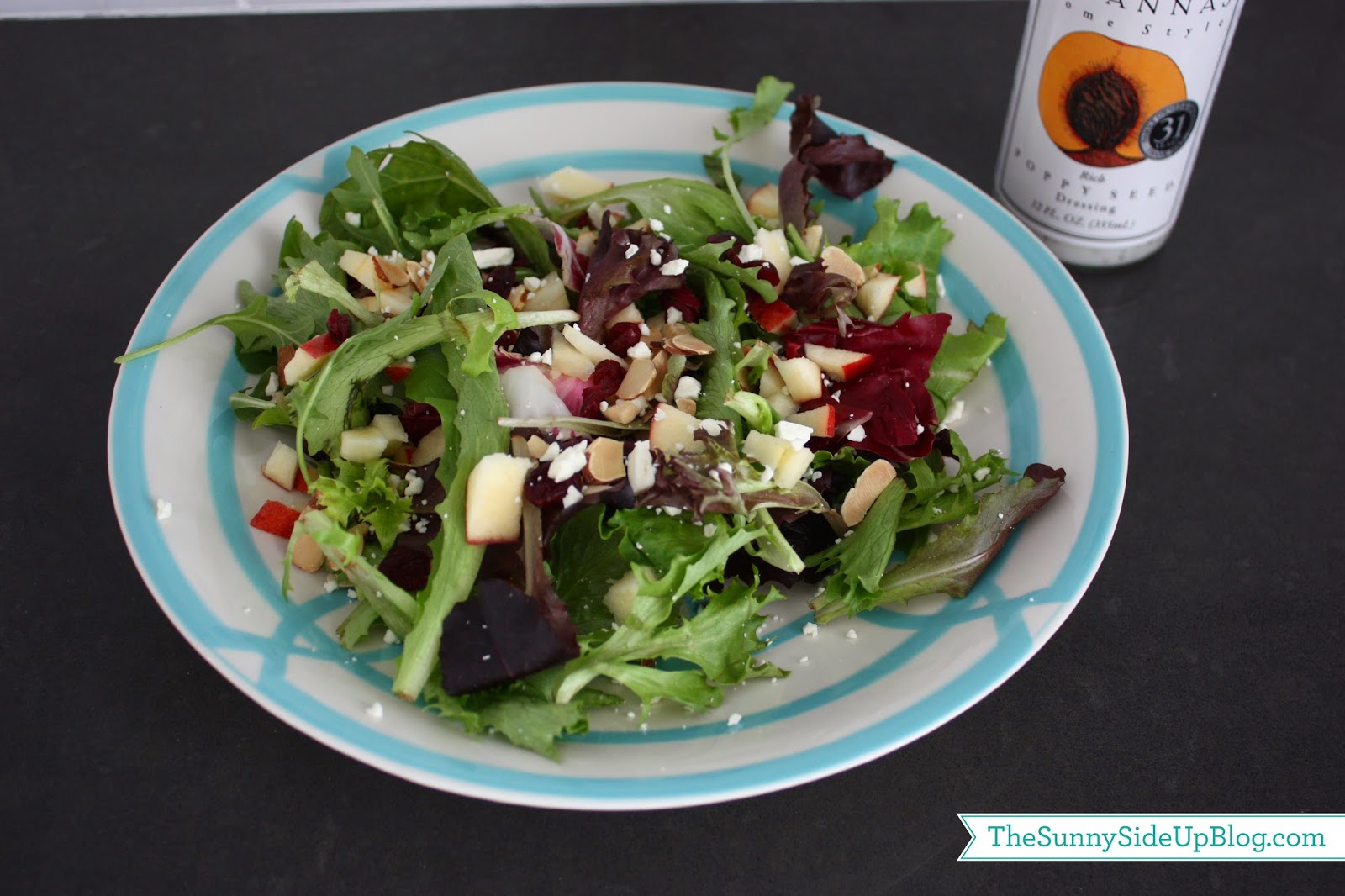 Slice up some apple, toss everything together and you've got a quick, easy, healthy but not TOO healthy salad for lunch.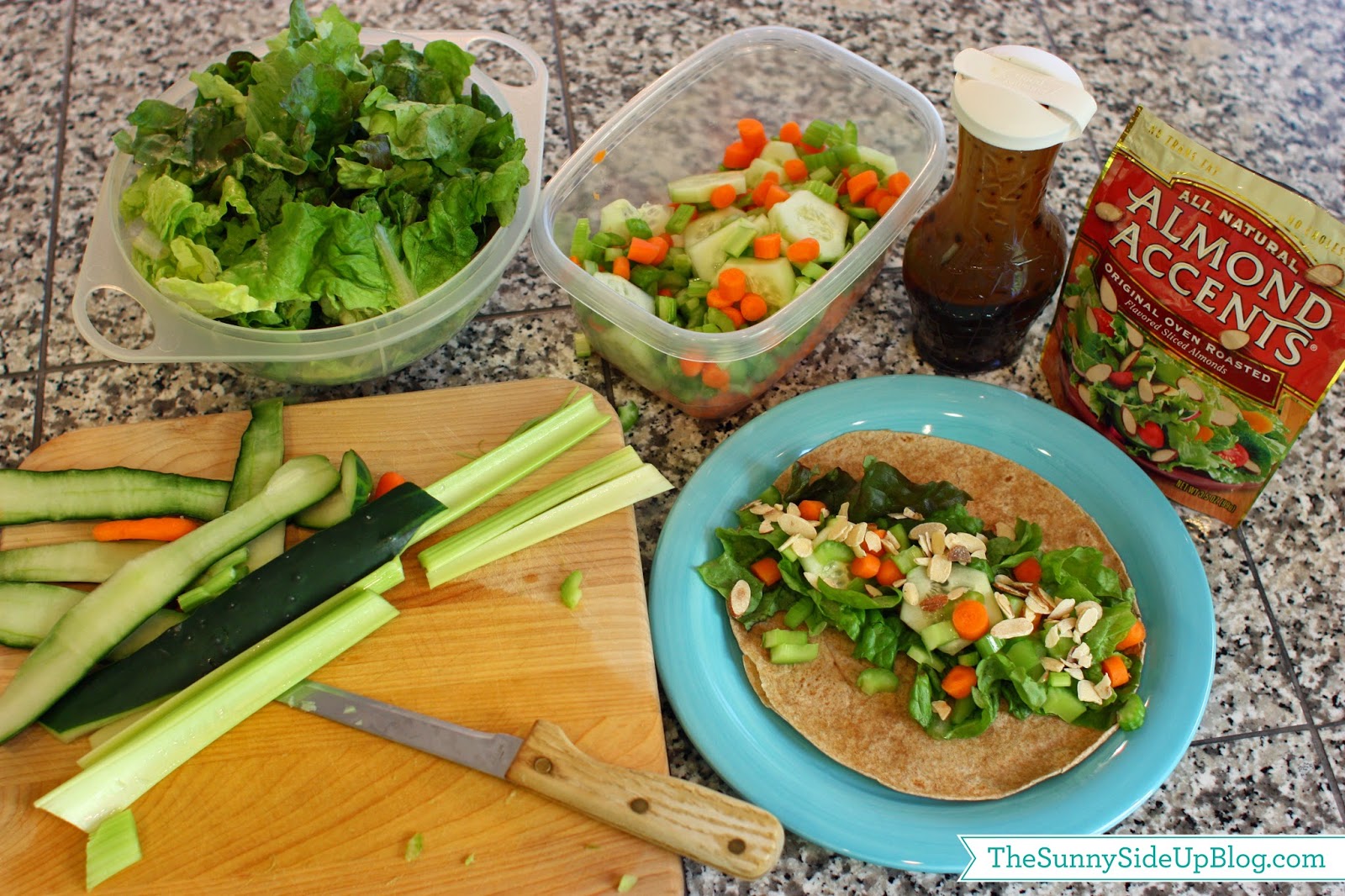 Here's another healthy salad I often make when I'm trying to eat more salad and less chocolate. You can read
all of the intricate details here
. You know my recipes always include top secret intricate details.
Since we seem to be on the subject of lettuce I think it's time I introduced you all to our new family members. You heard me right. Santa brought the girls a pretty special surprise this year for Christmas. My girls have wanted a pet FOREVER but dogs, hamsters, etc. aren't an option because of Addie's allergies. Reptiles seemed to be the only way to go. Santa couldn't bring pets in his sleigh (harsh weather conditions and all) so he left them an entertaining letter that explained that mom and dad would take them to the nearest pet store to pick up their own Russian Tortoise. After extensive research he seemed to think that they would make fabulous pets. Fabulous LOW maintenance pets.
Picking them out was an exciting day.
They were immediately named. El's is Coconut "Cocoa" for short.
Ad's turtle goes by Tank.
Showing them their new home and feeding them lettuce (mom has lots in the fridge right now) has been even more thrilling.
They have provided hours of entertainment.
By doing absolutely nothing but mulling around in their new home.
The girls take them outside for exercise every afternoon.
They are so in love with their new pets.
How am I feeling about our new little additions?
Let's just say I'm making an effort to be a low-key-let's-have-a-pet type of mom.
But t
he turtles were home just 20 minutes before one of them peed on my new staircase.
They kind of stink.
I'm paranoid about the kids washing their hands if they've even thought about touching them.
And as you can see, they aren't the most photogenic.
But I'm trying.
Not for Cocoa and Tank's sake.
But for my three little turtles who seem to think that their new little turtles are awfully special.
:)
xoxo, Erin