While we are so excited about our new house, the past two weeks have been bittersweet saying good-bye to our old house. Technically we aren't saying good-bye – we decided to keep our old house as a rental. (Kenny is convinced the only way to keep our kids in San Diego is to bribe them with housing.) ;) But while we still own the house, we have been saying good-bye to living in a house/neighborhood that we loved. Our first home. The one I brought all of my babies home to. It has been a happy and sad time for our family all at once.
My parents came to help us move. My dad brought his truck and we spent several days packing and moving all of the small stuff. My mom brought a quilt my grandma made – the last one she made before she died – to give me as a housewarming gift. (As if I wasn't emotional enough!) Our last night in the house we all sat on it together and had root beer floats.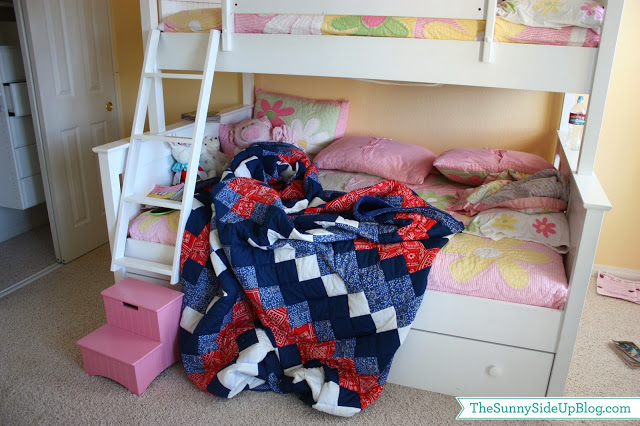 Addison asked if she could sleep with my grandma's blanket that night.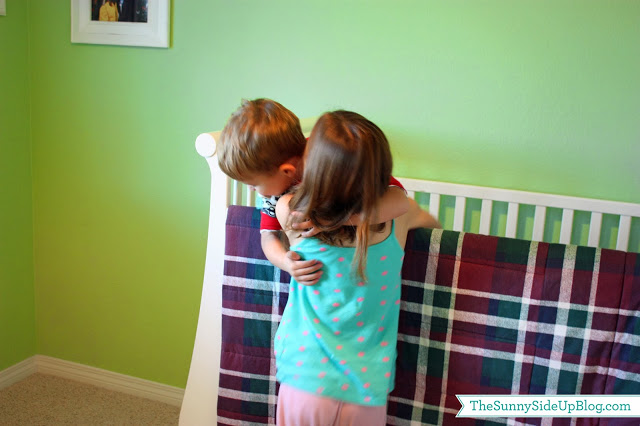 We hired movers to move all of the big furniture on a Saturday. I snapped this picture that morning. It was the last morning waking up with my kids in our house and Kole's last night in a crib. The picture is blurry – I was rushed trying to get everything ready for the movers. But I'm so glad I took two seconds to snap it. El was getting Kole out of his crib like she did so many mornings. She always loved to be the first one up and to get Kole out of his crib. Now when I look at this picture I get a lump in my throat.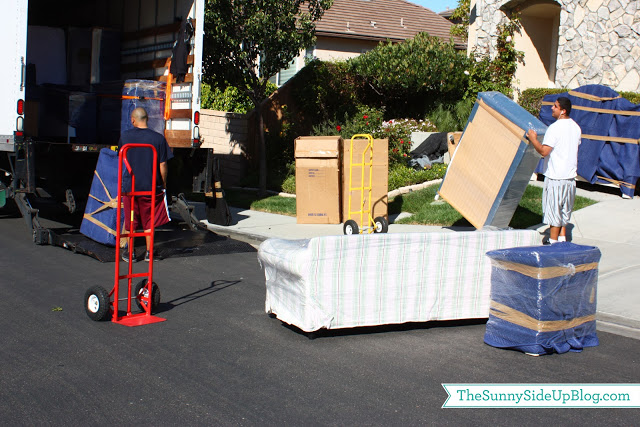 My parents took the kids for a few hours that morning so we could help the movers. The whole time they were loading our furniture Kenny kept looking at me weird. I asked him why and he said "I'm just waiting for you to break down and bawl." He knows me so well. :) But I was tough that day. In total work mode – ready to get the move behind us.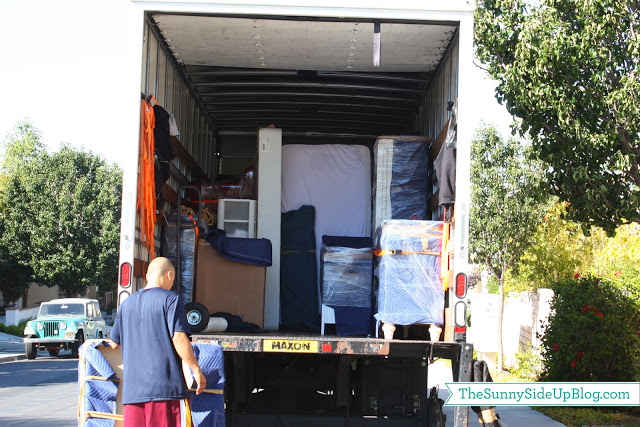 It wasn't until the next day. When I went back to the old house to double check that we had everything and to clean it up for the renters. I walked around room to room.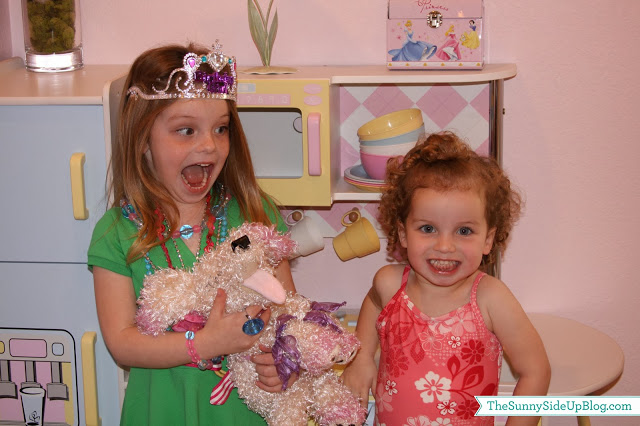 I could see my baby girls running around in dress-ups.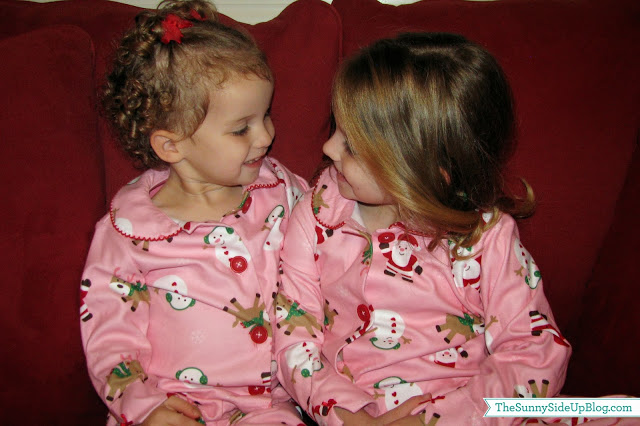 I could see our evening routine – giving them a bath and putting them in matching p'j's. I've always loved bath and pj time with little ones. It signals the day is winding down and we are all home for the night. Together.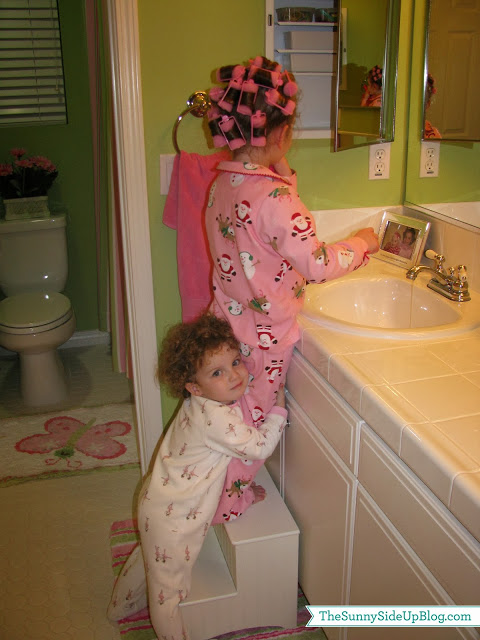 I could see so many sweet moments between my kids. Because at times like this you don't remember the fighting. You remember the laughing and the hugging.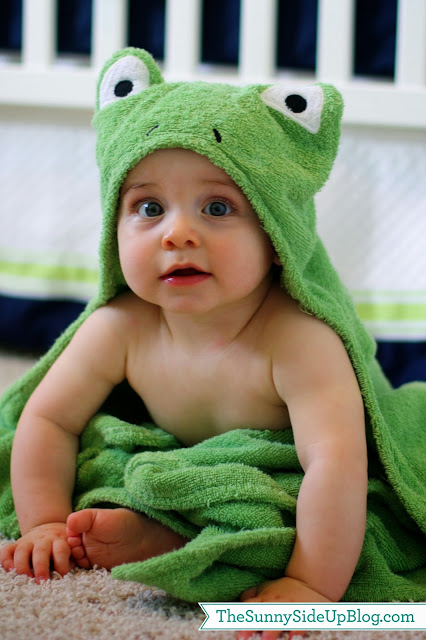 I could see all three of my babies.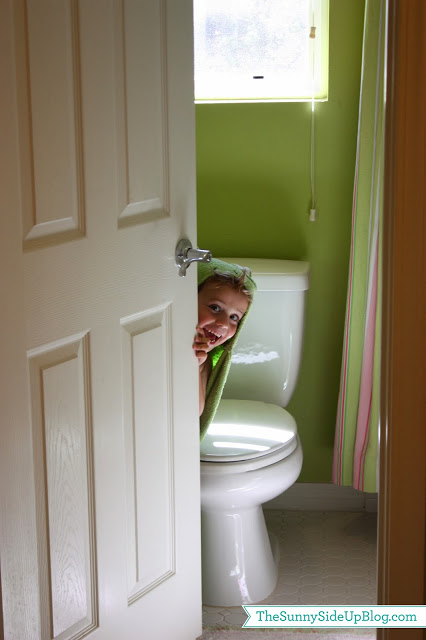 And how fast they grew right in front of my eyes in that house.
And the tears flowed.
And they flowed some more.
And I called Kenny at work and said "I'm at the old house" and started sobbing.
He knew it was coming.
It's not hard to say good-bye to a house.
It's hard to say good-bye to special memories and to the end of an era.
A really happy era that I will tuck away and treasure in my heart forever.
The kids have been feeling it too. Addison loves her new room, but cried the first two nights we slept in the new house missing her old room. Grandma's blanket helped.
Kole keeps asking me when we are going "home." He says "I'm all done at the lot mommy. I want to go home to my house now."
He thinks we are having a little slumber party that's going to end at some point.
I can go from being blissfully happy in my new house to being in tears at the drop of a hat depending on what I'm unpacking.
So while we feel so blessed to be in our new home, we are definitely going through a bit of a transition.
I know it will just take time.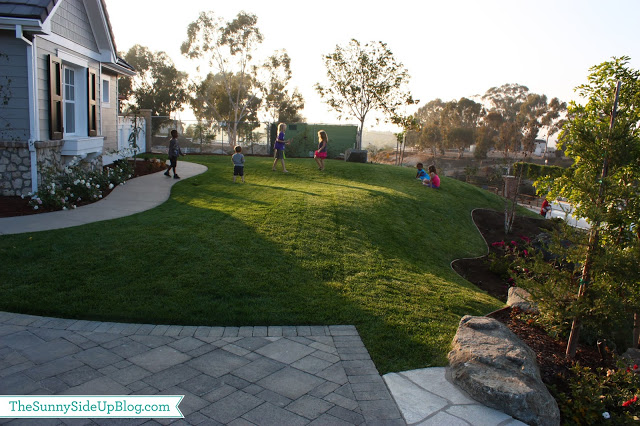 I also know that someday, much sooner than I can imagine, I will be walking through the rooms of our new house feeling the exact same way.
xoxo, Erin