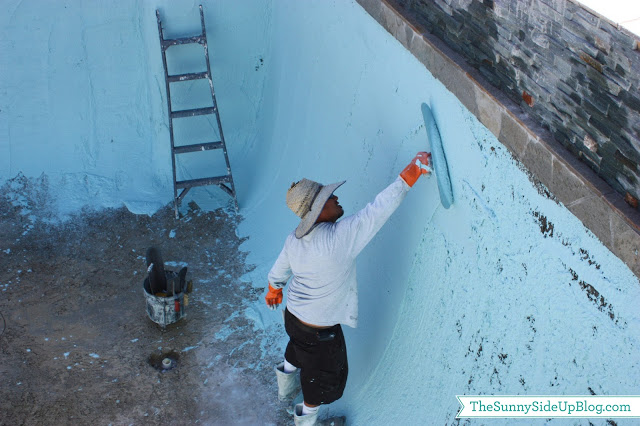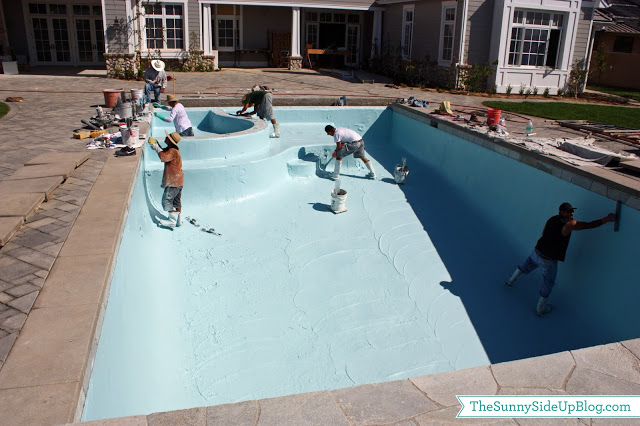 I bought these three little turtles because I thought they would be fun for my three little turtles. :)
I also picked out these fish for the shamu shelf. I woke up at 5:00 am Monday morning and drove inland for an hour in crazy morning traffic to buy them. Then flew back to the coast to be at our house by 8:00 when the plastering was about to start (yeah – cut it a little close with that one!). When the kids saw them they decided the baby fish is Kole, the middle two are the girls, and the first fish is daddy. Where's the mommy fish? According to Ellie I was eaten by a shark. (What!?) Now I'm totally kicking myself that I didn't buy one more fish! Clearly I'm paying the price. :)
They started filling the pool with water this afternoon!
Three little turtles anxious to swim.
:)
p.s. I've been getting several of the same questions about wood floors, paint colors, and a few other new house things so I'm going to write a Q & A post soon. Let me know if you have any other questions in the comments! Enjoy your day!
xoxo, Erin