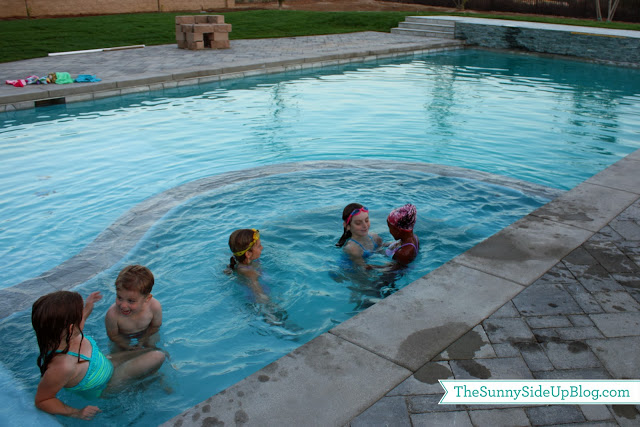 Kids were so excited about the pool that they HAD to jump in the evening it was filled. No chemicals in the pool yet – straight hose water. Freezing cold! A few neighbors joined them and they had quite the time together. Teeth chattering away. Yard isn't finished. House isn't finished. Pool isn't finished. But they swam anyway. And loved it. Water! It's all kids need to party. :)
I spent the afternoon getting all of my Halloween and Fall decor out.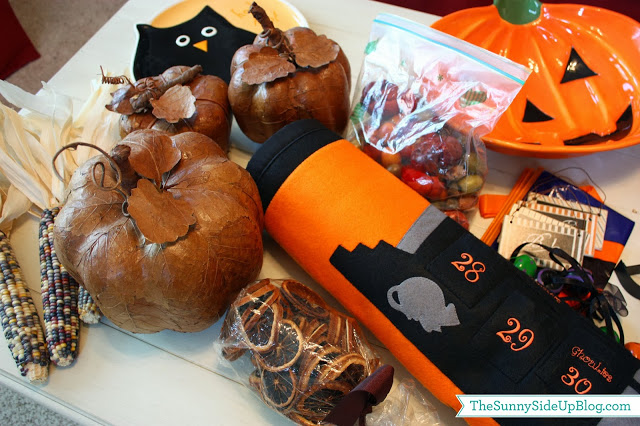 And then packing it all away in boxes. Kind of bummed I will miss Fall decorating this year!
But on the bright side, I will be moved in time to deck the halls for Christmas.
:)
Hoping to find more time for blogging next week! Enjoy your weekend everyone!
xoxo, Erin