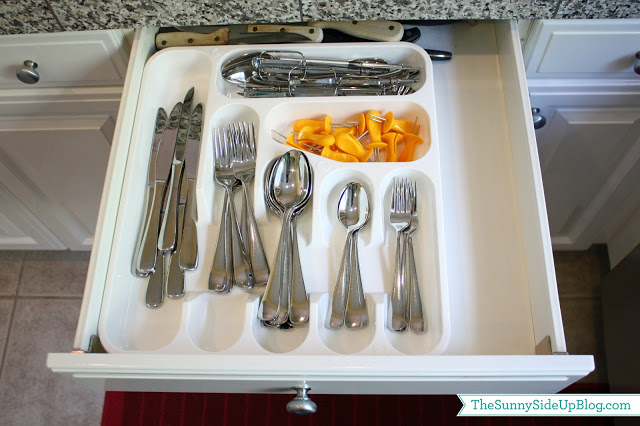 Silverware!  Talking silverware today.  I organize my silverware in a simple white organizer (sharp knives in the back far away from little fingers).  This has worked great.  But it's not as fun as how my mom and SIL are organizing their silverware!  My plain white tray is a little ho hum compared to this…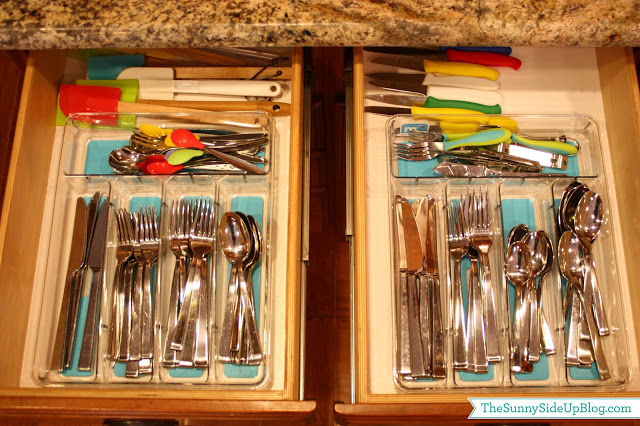 How cute are these blue organizers!?  A steal at TJ Maxx ($7 bucks each!).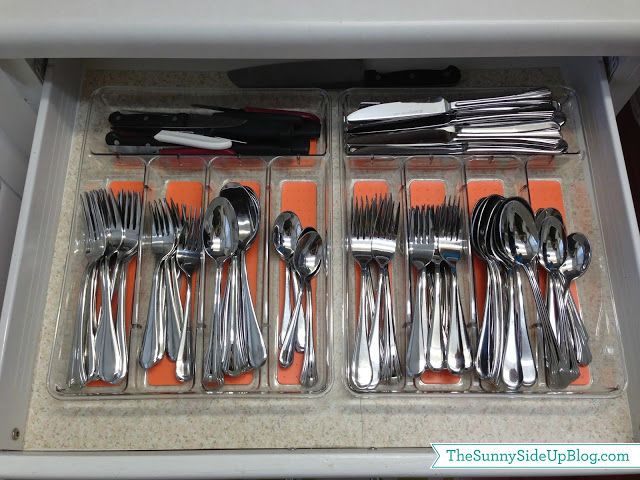 My SIL has them in orange.  And apparently TJ Maxx has LOTS of color options available.  I am so heading to my local TJ Maxx!  The other cool thing about these silverware organizers (aside from the fun punch of color) is that they have great rubber grips on the top and the bottom of them so NO sliding around in the drawer.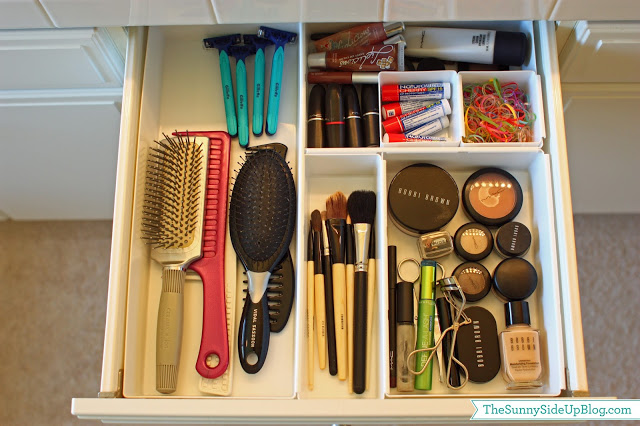 That is my biggest pet peeve with
my make-up organizers.
 I love them.  But they don't have grips on the bottom and they slide around despite my multiple make-shift solutions to keep them in place.  Wondering if these colorful silverware organizers would work well for make-up too?  Hmmm…  what else could I use them for?  Pencils and crayons in the craft room?  Tools in the garage?  Hair accessories for the girls?  The options are endless!  I can't stand it!  I need my house to be finished ASAP so I can organize again!  I'm having serious withdrawals.
My mom and SIL sent pics of their newly organized silverware drawers to each other via text and typed "won't Erin be proud!"
SO proud.
So very proud indeed.
:)

Free printable of the paint colors throughout my home!
Enter your name and email address to get instant access to my paint colors along with other free organizing printables. More will be coming soon!
Exclusive to subscribers!