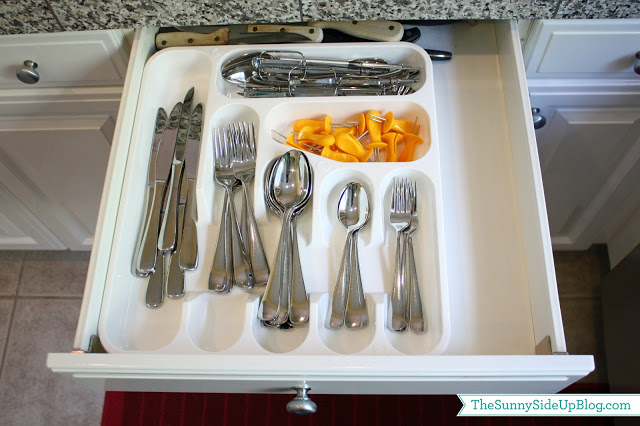 Silverware!  Talking silverware today.  I organize my silverware in a simple white organizer (sharp knives in the back far away from little fingers).  This has worked great.  But it's not as fun as how my mom and SIL are organizing their silverware!  My plain white tray is a little ho hum compared to this…
How cute are these blue organizers!?  A steal at TJ Maxx ($7 bucks each!).
My SIL has them in orange.  And apparently TJ Maxx has LOTS of color options available.  I am so heading to my local TJ Maxx!  The other cool thing about these silverware organizers (aside from the fun punch of color) is that they have great rubber grips on the top and the bottom of them so NO sliding around in the drawer.
My mom and SIL sent pics of their newly organized silverware drawers to each other via text and typed "won't Erin be proud!"
SO proud.
So very proud indeed.
:)
xoxo, Erin