Real stairs! That we can walk up and down! And a railing to hold! It's wonderful. I feel like Tom Hanks on The Money Pit. "We have stairs!" Classic.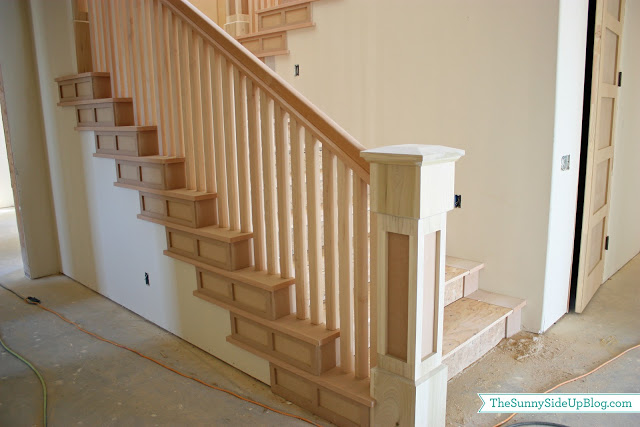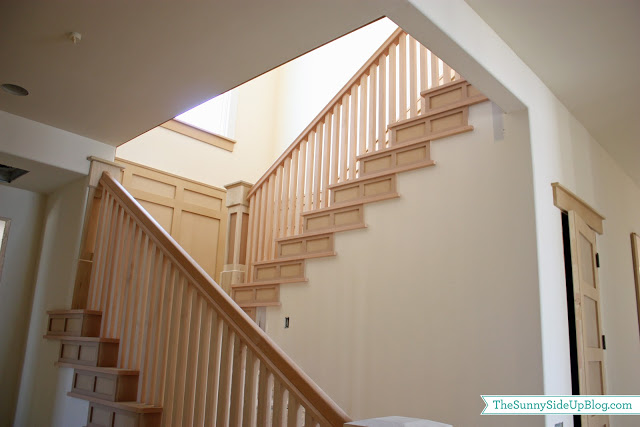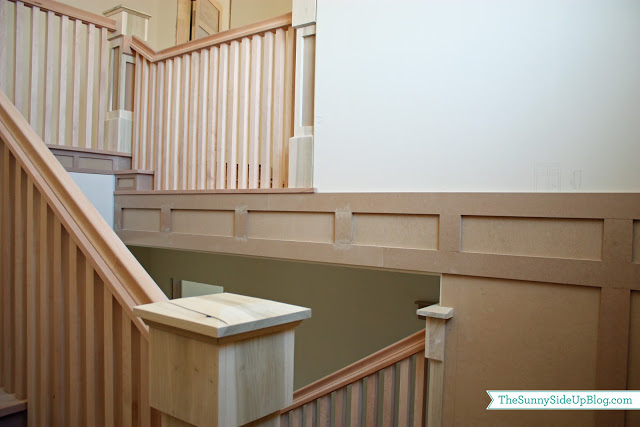 Top trim wasn't quite finished when I took most of these pictures.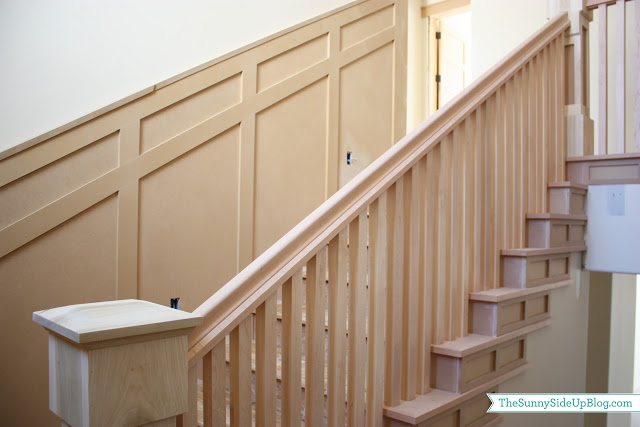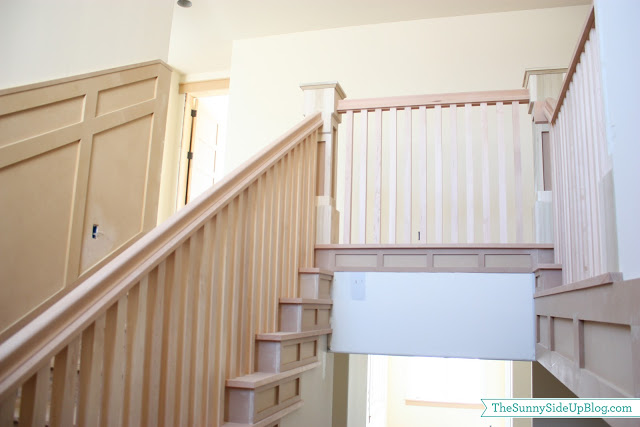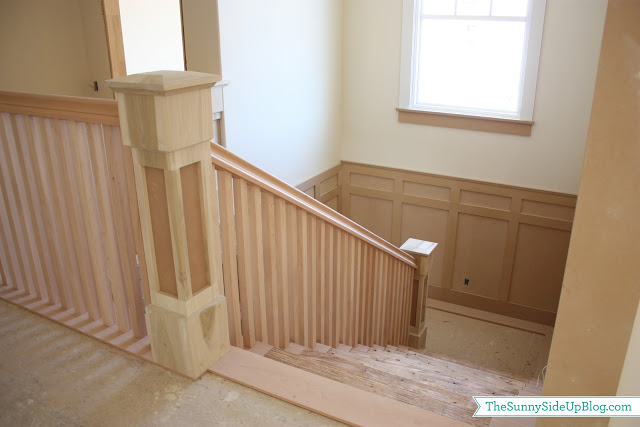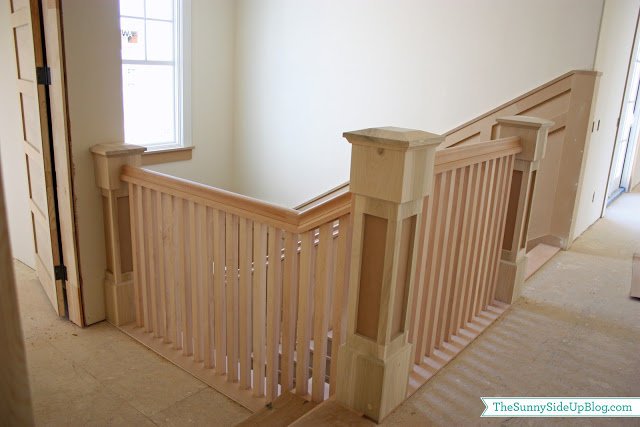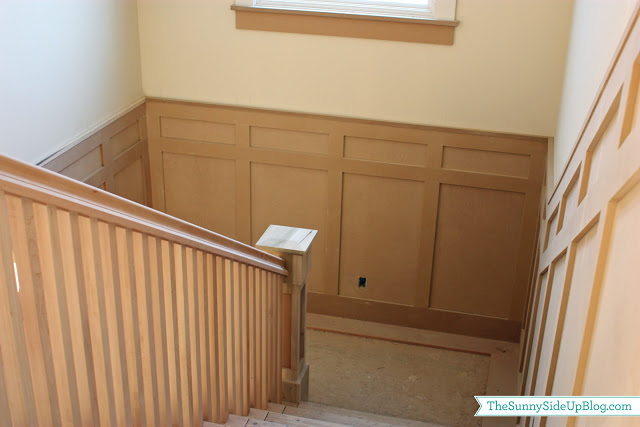 Now the top trim is finished.
Several of you have asked me when the house will be done and we can move in.

"Two weeks!"
Kidding. Still in Money Pit mode. :)
We are supposed to finish in July (one year from our start date) but since I know that there is no such thing as a house that is built on budget and on time I'm crossing my fingers for August.
Crossing my fingers… but not holding my breath.

Free printable of the paint colors throughout my home!
Enter your name and email address to get instant access to my paint colors along with other free organizing printables. More will be coming soon!
Exclusive to subscribers!