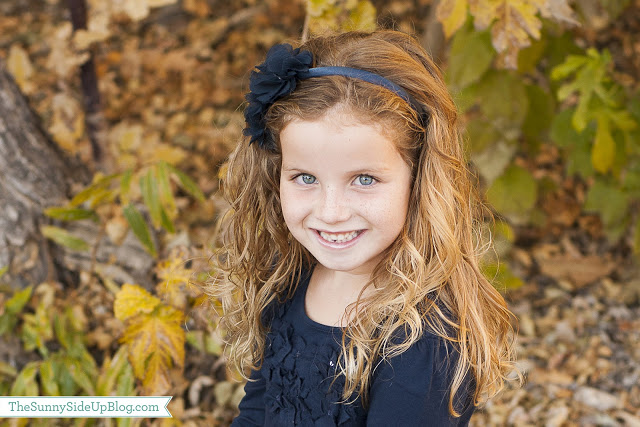 My sweet sweet girl. My sweet SEVEN year old! No way. I can't believe you just turned seven. I think I'm in denial. Serious denial. But as hard as it is for me to see you growing up entirely too quickly, I have to say that I just love the stage you are in right now Addie. LOVE it!
Yes, as a toddler and young child you kept things interesting. To say the least. :) And we loved our stubborn, moody, curly headed firecracker to pieces. But oh how you've changed!
You are such a little delight these days. Happy all the time! And such a little pleaser. You love to make your mom and dad happy. You love to make Ellie happy. You love to make your teacher and friends happy. You find so much joy in doing what's right and making other people feel good. Your smile is simply contagious. I get so excited to pick you up from school each day Addie because you run into my arms with the biggest smile on your face. Pure joy! And I know you will outgrow this at some point, so I soak it up and squeeze you tight every day and remember how lucky I am to have you in my life.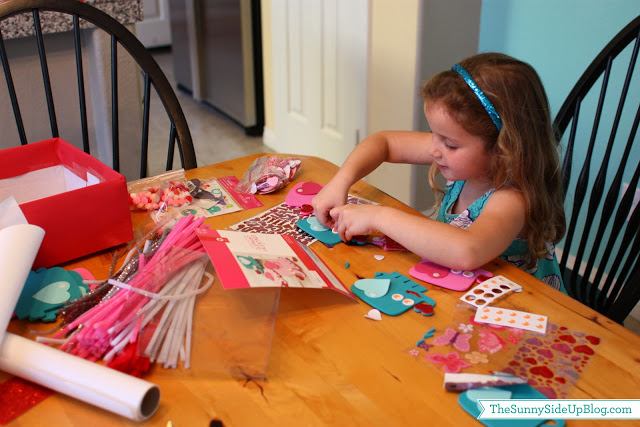 You are smart Addison. So so smart. While we often hear how much you look like your mommy (and I love that!) you clearly got your daddy's intellect. :) Sure you love to be creative and play like your mom and sister, but you are a problem solver and critical thinker at heart. You love learning and are always asking questions. You are also an amazing listener. You pay such close attention to what is going on around you and you retain information so well. You always amaze us with the things you remember and understand at such a young age. You are also a hard worker Addison and I hope you never lose that quality. It is one of my favorite things about you. You never give up and you always give everything your full attention and do your very best. You will go so far in life with your kindness and ability to work hard. You are a teacher's dream with your work ethic and stellar behavior and you have had an amazing year in first grade.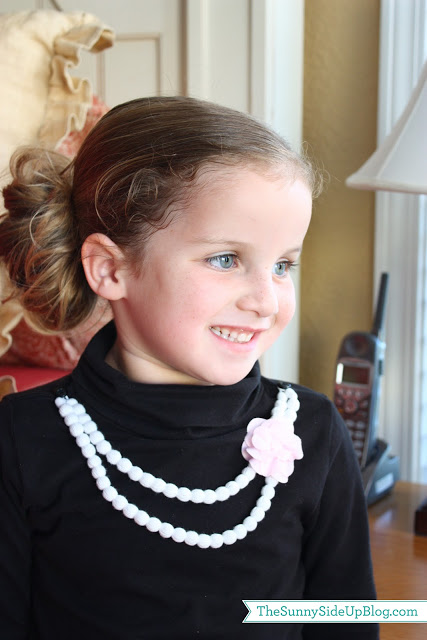 While your dad has big dreams for you – Harvard with multiple medical degrees or maybe a nuclear scientist or perhaps someone who saves the world by solving all of our environmental problems – you and I know what direction you are really heading… FASHION!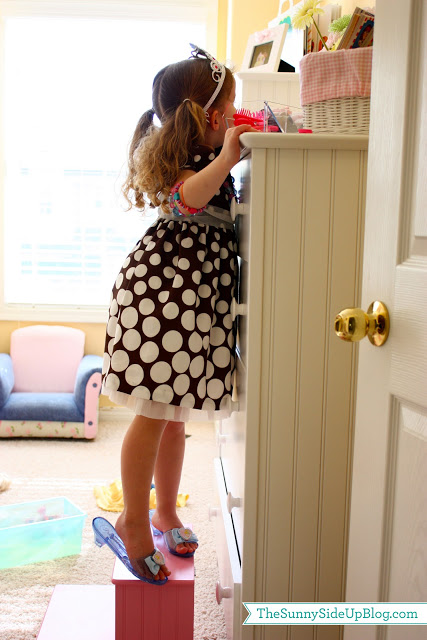 You were born with a love for clothes and fashion and I have no clue where it came from. :) You have so much fun putting together different outfits and you have loved doing this since you were old enough to talk. I have to say that so many times you walk in dressed for school and I think WOW. Now that is cute! And I never would have thought of putting that top with that skirt and those leggings. It's a true talent of yours. I'm to a place now where I seriously go to you for advice. Should I wear these shoes or these shoes? Which earrings look best with this dress? You have impeccable taste and I will not be shocked at all when the day comes that you own your own fashion line. I'm sure you'll throw in a few outfits that aren't "itchy" just to please your sister. :)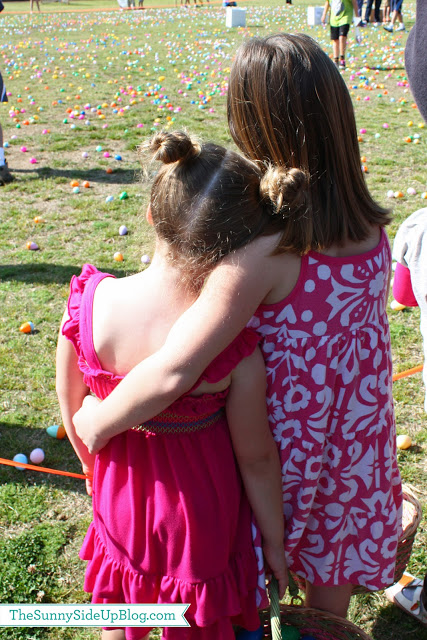 Speaking of Ellie, you are the best little sister Addison. The other day El lost one of her favorite toys and was so worried about it. You told her "don't worry Ellie. If you can't find it I will give you all my money so you can buy a new one." Your grandma overheard this conversation and got a lump in her throat. We all know how hard you work to earn money and how hard it is for you to spend it! But you would do anything for your sister. She is your best friend and you love her and look up to her so much.
We always talk about how lucky you are to be a little sister AND a big sister. Ellie isn't the only one who adores you! You have a little shadow who follows you around 24/7. We hear "where's my Addie?" over and over every day. Your little brother wants to do whatever you are doing and while I know this is sometimes hard for you (he doesn't quite understand that toys aren't always meant to be knocked down and demolished) you handle it so well and are such a good little buddy to him. You get so excited when he learns new words and does well with his speech. You are like a mini therapist helping him learn. You always come running in to me "mom! guess what Kole just said!" and we cheer and do a happy dance and Kole feels like the king of the world. :)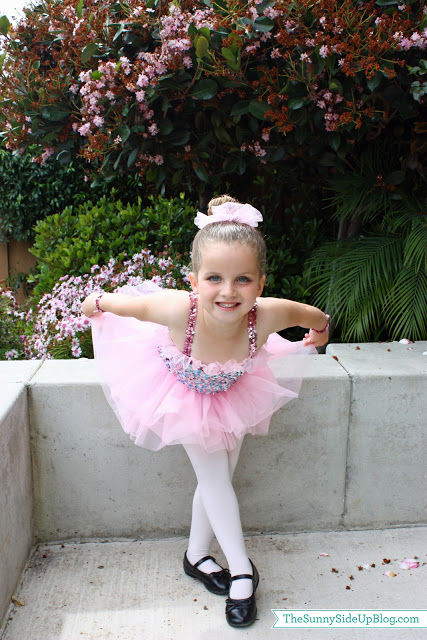 You have a special relationship with your daddy. The two of you have so much fun together camping and joking around. You asked for a rubix cube this year for your birthday of all things! Flashback to my childhood! And I never liked those but it is so YOU! You and your dad have had a blast figuring it out and then messing it up so that you can figure it out again. Your dad always tells me that he loves that he "gets" you. You two are alike in so many ways. Both determined, strong willed, competitive, hard working and up for a challenge. Both perfectionists. El and I are a little more in the clouds while you and your daddy always have your feet planted firmly in reality. We help you two enjoy the journey and you and your dad keep us from running into major disasters. :) We all help even each other out.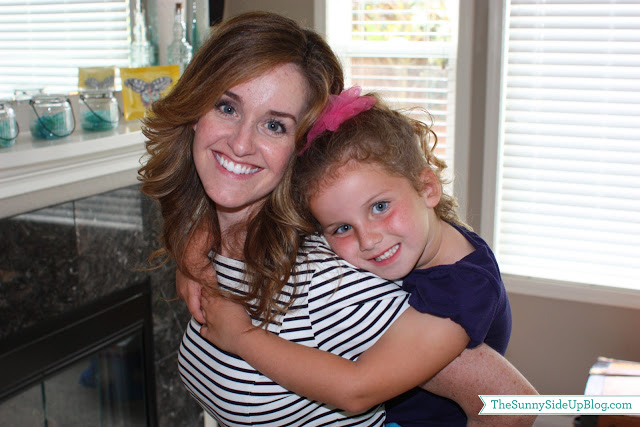 Even though your personality is a mini daddy you have always been such a mamma's girl and the two of us get along famously. You love to organize! We both get so excited about neatness and order. The other day you asked me if I would help you straighten up your clothes drawers because you love it when they are nice and neat. My heart skipped a beat! :) You love to cuddle and one of your favorite things is when we can have what you call "mommy Addie time" and hang out just the two of us. It's one of my favorite things too.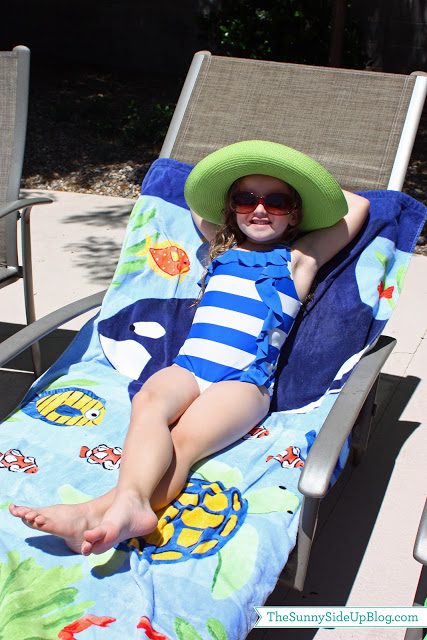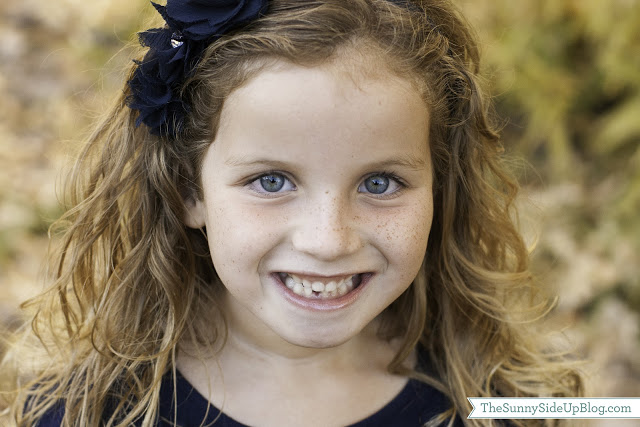 You are such a special little girl Addison. Every night your daddy and I still tuck you in bed and follow the same routine we started when you were a toddler. We kiss you and then you wipe our kisses off. Then we say "hey you wiped off our kisses!" Then we laugh and we each kiss you again and whisper "you make me melt."
You do make us melt Addison. Not a day goes by that your dad and I don't comment on what an amazing little person you are and how lucky we are to have you for a daughter. Your sweet little personality brings so much love and happiness into our home. I can't imagine my life without you baby girl. Love you so so much.
xoxo,
Mom
p.s. Stop wiggling that loose front tooth! You have grown up enough for your mom to handle at the moment. :)

Free printable of the paint colors throughout my home!
Enter your name and email address to get instant access to my paint colors along with other free organizing printables. More will be coming soon!
Exclusive to subscribers!