Well! We had quite the weekend. My sweet Addison woke up not feeling well Saturday morning. By noon she was having a hard time breathing and by mid afternoon she was having a severe asthma attack (despite the breathing treatments we had been doing all day). Her little chest was heaving up and down so hard and she just couldn't get enough oxygen. (Ad has childhood asthma and every time she gets even the littlest cold it goes straight to her lungs.) Kenny rushed her to Instacare and as soon as they saw how low her oxygen levels were they put her in an ambulance and rushed her to Children's Hospital.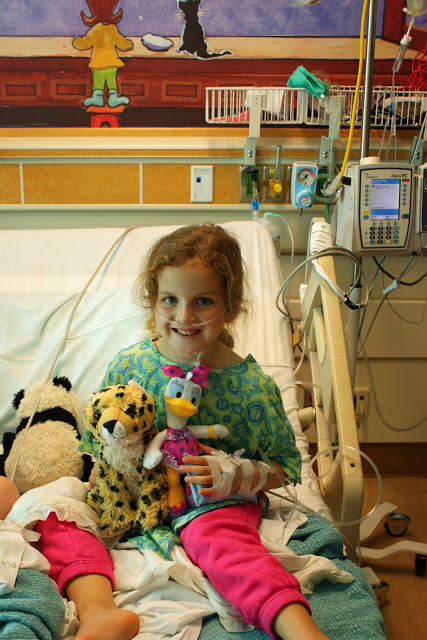 And that is where we spent the weekend. Well. Kenny and Addison spent the weekend there.
I popped in and out as much as I could with El and Kole.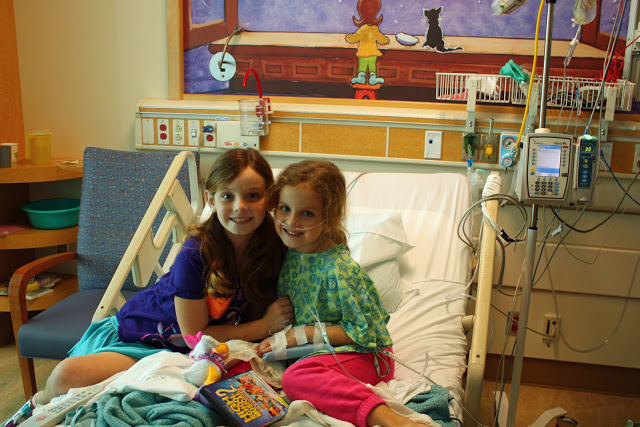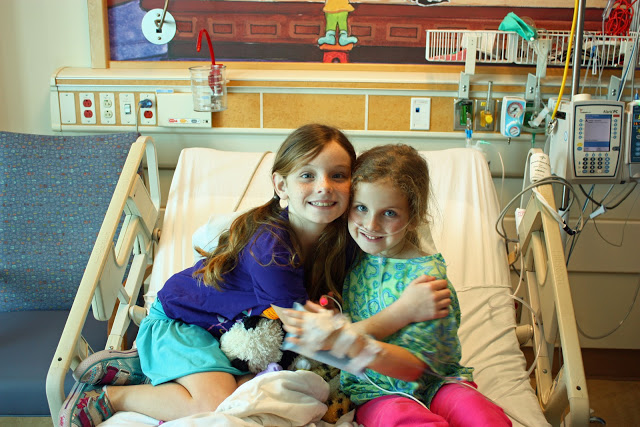 Addison perked right up when she saw her sister. Especially since Ellie packed her a bag of her favorite stuffed animals, coloring books, and treats. In fact, when I took Kole home for a nap Ellie insisted on staying at the hospital. She and Addison thought it was quite the party hanging out on the bed, eating Popsicles and watching High School Musical 2 all afternoon. :)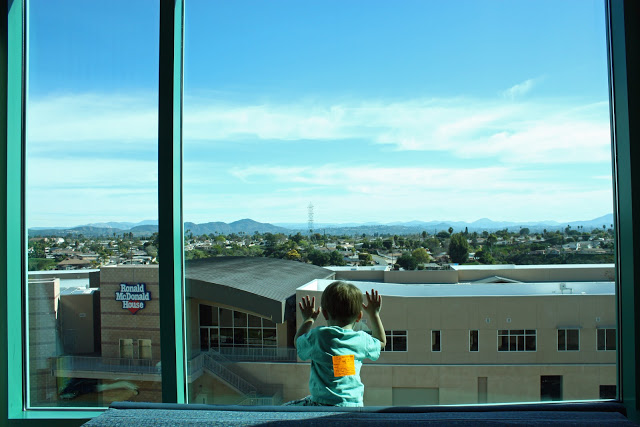 The room had a beautiful view. Kole especially seemed to enjoy it. :)
Ad is home now and doing so much better. Her parents on the other hand are completely exhausted. I think I've cried more and slept less this weekend than I have in a long time.
She gave us quite a scare!
I am so grateful for my husband who didn't think twice about missing the Superbowl and sleeping on a hospital couch so that he could park right by Addie's side and take care of her every need.
I am also so grateful that it wasn't worse and that she is home with us tonight.
Phew.
These kids are aging me.
:)
xoxo, Erin