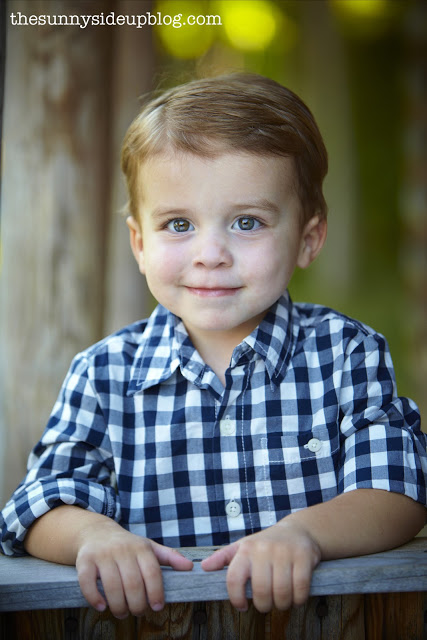 Oh Mr. Kole. My little boyfriend. Exactly two months from today you will turn three. I don't think you can turn three. You are too good at being two. In fact, you pretty much have the two year old thing mastered. :)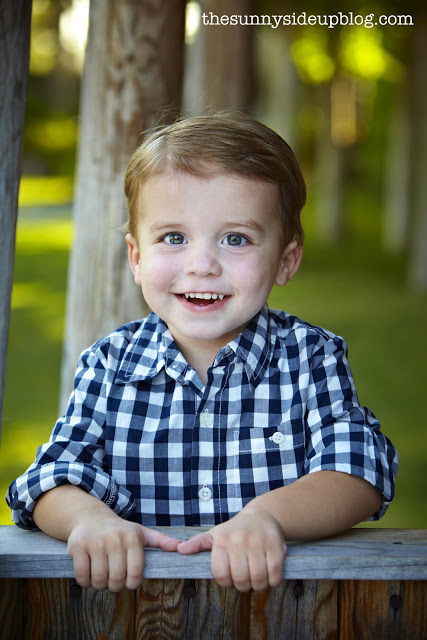 I can't look at these pictures without smiling. They so perfectly capture your little expressions and personality. You are so much fun right now. And so much trouble. Fun and trouble all mixed into one. Your favorite thing to say is "not yet." It cracks us up. Sometimes you say it so matter of fact. "Kole – it's time to brush your teeth" — "not yet." Sometimes you say it when you are mad and throwing a fit. "Kole it's time for a nap." NOT! YETTTTT!!!!!!!" You are still such a mommas boy. We are together 24/7 and we both prefer it that way. Sometimes if I'm away from you it feels nice to have a break. For about 20 minutes. Then I start to miss you and wonder what you are up to and I can't wait to see you again. You love your sisters so much Kole. You call them "my Ellie" and "my Addie." When they are at school you run around upstairs calling "my Ellie!" "my Addie!" "where are you!?" Then when I tell you they are at school you get mad and yell "not yet!" :) You also adore your daddy and get so excited to see him. I have a hard time getting you in bed at night because you don't want to leave dad's side. You still love your pillows Kole. You love to pile them all up on my bed and then tap all of us on the shoulder to "come play." So we do. We all pile on the bed and play in the pillows with you. Your favorite is when dad tosses you high in the air on top of them all. You also love to cuddle. Our favorite time together is right after you wake up from your nap. I get you out of your crib and we come downstairs to the couch and we turn on Peppa Pig (your favorite) and then we cuddle. We cuddle as long as we possibly can. We are always bummed when our cuddle time is interrupted by life and the schedule. You love swinging at the park, practicing your ABC's, riding in the car, Eggo waffles, taking baths, and your choo choo trains. You are working hard on your speech Kole. I am so proud of how hard you try and of all of the progress you've made this year. Your therapists adore you. Even though they say you have "compliance issues." I have to suppress a smile sometimes when you are acting up in therapy. You love to stir things up and get a reaction. Like I said before, you are very good at being two. :) You are one big ball of energy Kole. You love to run and climb and jump and play play play and mess up your sisters toys and mess up the house and mess up the laundry and mess up whatever you can find to mess up. You make life messy. And I never thought I'd say this, but because of you, I'm starting to like messy too. I wouldn't change one hair on your sweet smelling head little buddy.
At least "not yet." :)
Love you so much Kole –
xoxo,
mommy

Free printable of the paint colors throughout my home!
Enter your name and email address to get instant access to my paint colors along with other free organizing printables. More will be coming soon!
Exclusive to subscribers!