Thank you so much for the sweet comments and well wishes about Addison everyone! So kind of you all. They cheered us both up today. :) Addison is doing great and aside from a cough, breathing treatments, and constant hovering from mom she is back to her old self again. YEA.
Sharing a little Valentine snack I made for the kids on the first day of February.
Ordinary fruit is much more fun when you put it in a heart shaped bowl on an aqua platter.
A great way to kick off the new month! My girls loved it.
But a certain someone wasn't all that impressed with my heart shaped bowl and my aqua platter.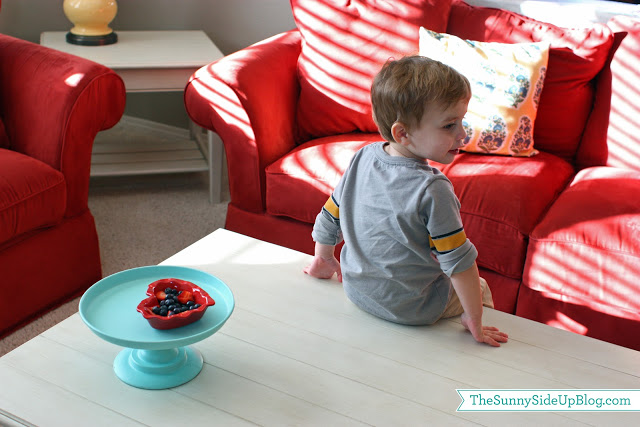 First he ignored it.
Then he noticed it.
Then he ignored it again.
Then he picked out all of the strawberries and ran off with a red stained face.
Quickly followed by mom with a wet paper towel.
Happy February everyone! :)

Free printable of the paint colors throughout my home!
Enter your name and email address to get instant access to my paint colors along with other free organizing printables. More will be coming soon!
Exclusive to subscribers!