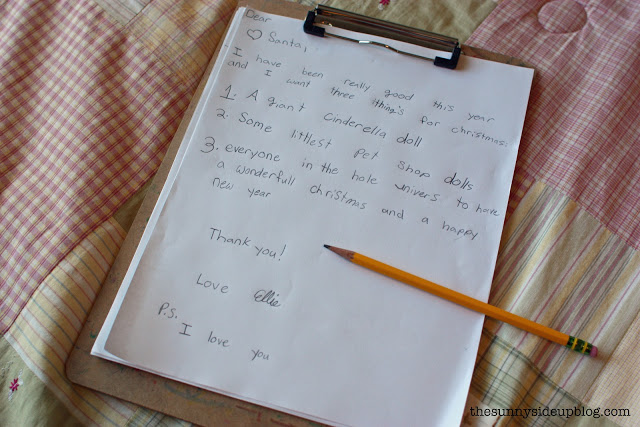 This is one of several "drafts" of El's Christmas letter to Santa. Her top two wish list items keep changing (Santa has learned to hold off on toy making for this child!). Her top two items change, but wish #3 stays the same. For "everyone in the hole univers to have a wonderfull christmas and a happy new year."
That is my wish this year too sweet Ellie.
And p.s. Santa loves you too.
xoxo, Erin