Despite my aversion to cooking, I somehow still end up in the kitchen a lot.  Alas, I am a mom.  :) Moms know that life revolves around feeding your kids.  And then feeding them again.  And again.  And again.  And again after that.
So here are some of the things I love and use often in my kitchen.  All of these would make great gift ideas for someone who loves to cook – or for someone who like myself, doesn't love to cook but has to anyway.  :)
CRATE and BARREL'S NON SLIP CUTTING BOARD WITH COLANDER.  I love having the drainer and cutting board all in one.  I mostly use this to clean and chop up strawberries (we eat a lot of strawberries around here) and other fruit.  I love the green.  It makes me happy.  :)
 You can see my OXO dish scrubber on my sink.  :)
WILLIAMS SONOMA MIXING BOWLS.  This is actually a set of three but one of them was dirty and in the dishwasher when I took this picture.  I was too lazy to wash it first.  :)  These mixing bowls and cups and spoons are my absolute favorite.  I use them to make EVERYTHING.  The bowls are rubber on the bottom so they stay put on your counter and one of the three sizes is perfect for making just about anything.  I gave these as gifts one year to Kenny's sister in law and grandma and they have raved about them ever since!  I bought mine a few years ago and it looks like now they come in sets of four in fun colors.  You won't regret buying these!  I love them.
OXO PIZZA CUTTER and OXO GARLIC PRESS – my two favorite kitchen tools.  The pizza cutter I use ALL the time.  Embarrassing how much I use it really.  (Lean Cuisine Pizzas are my favorite dinner).  I don't use the garlic press as often, but every time I do use it I'm amazed at how well it works.  I've had both of these for over 10 years and they are still in great shape!  OXO is such an impressive brand.
And last but certainly not least, my OXO LETTUCE SPINNER.  I make a lot of salads so we use this often.  This baby gets our lettuce so clean!  Plus it's incredibly fun to spin.  The girls and I fight over who gets to do it first.
They usually win.  :)  TA-DA!  Clean lettuce ready to eat.  I've given these as Christmas gifts before too.  Always a hit.
Here are some fun beauty products that I love and use everyday.
I would be lost without a few of these!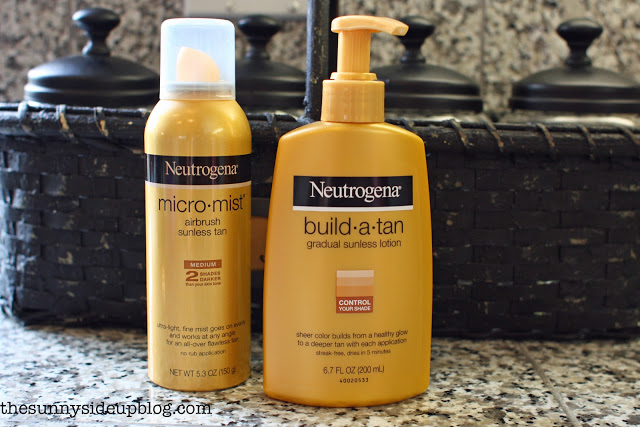 CROC FLAT IRON – While my curling iron is cheap, I spend a little more on my straight irons.  Croc is my favorite brand and I have had the one pictured above for years.  Great quality – makes your hair so straight and smooth.  If it weren't for the darn humidity around here I'd use this baby a lot more.  I use it often for Ellie though and can't say enough good things about it.  My mom has given me a new CROC straight iron several times for Christmas over the years.  It's a fun gift.
CROC IRON COMB – I am SO in love with my iron comb you guys!  Have you ever used one?  It is THE BEST comb to use when you are straightening your hair.  You slide the flat part into your hair and then comb as you are straightening with the straight iron.  Does that make sense?  Maybe another vlog to explain?  :)  It helps get your hair super straight.  If you already have straight hair you can do without this, but if you have thick hair with natural wave/curl, this comb is the best – such a great tool for straightening hair.  I've given them as gifts many times!
ENJOY STRAIGHTENER – While we're on the subject of hair… you know how much I LOVE my Enjoy hair straightener.  If I'm straightening my hair I rub a little Enjoy on my hair while it's wet.  Blow dry.  Then use my CROC comb and straight iron to straighten my hair.  Then I rub a little Moroccan Oil (mentioned yesterday) to add shine and keep it straight.  I use the Enjoy when I'm doing my hair curly too (and I use it often on Addison's hair) so it works for straight or curly hair.  I've given it for gifts many times and now my friends love it too!
The rest of these items I mentioned in my favorite make-up post so if you want to read more about them you can do that here.  This is all make-up that would work for anyone and I've given most of these as gifts to my mom, sister, and mother-in-law.
 PAINTERLY by MAC.  The perfect foundation for your eyelids to make eye shadow stay on and not crease.
MAYBELINE DEFINE-A-LASH MASCARA – shared it in my last post.  Combine this with an eyelash curler above and you will have LONG eyelashes.
BOBBI BROWN HIGH SHIMMER LIP GLOSS – this is pricey for lip gloss so I don't buy it myself, but it shows up in my stocking every year.  I've trained Santa well.  :)  It looks beautiful over any lipstick.
NATURAL ICE cherry chap stick.  This I've been getting in my stocking since I was a little girl.  My girls love this for chapped lips too.
So there are a few of my favorite go-to's for kitchen and make-up that I think would make fun gifts.  I'll be back tomorrow to share a few more.  :)
Enjoy your day!
(affiliate links used)
xoxo, Erin