A few more favorites today!  I'm on a favorite kick and there's just no stopping me.  :)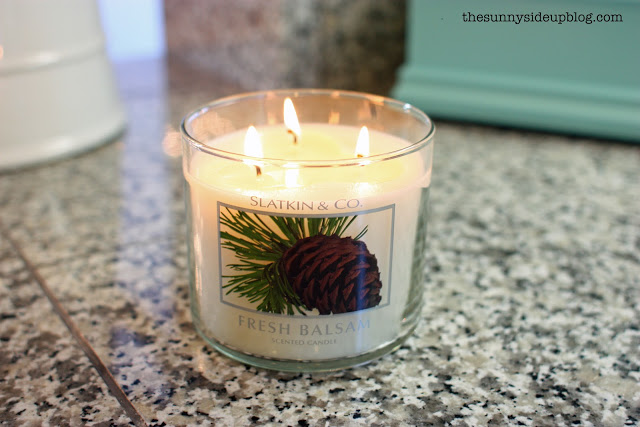 FRESH BALSAM CANDLE from Bath and Body Works.  You know I love this candle.  I think I mentioned it over 50 times last December.  K.  Maybe not 50 times, but a lot.  I've had it burning this year since mid November.  I picked up several after Christmas last year when they went on sale.  :)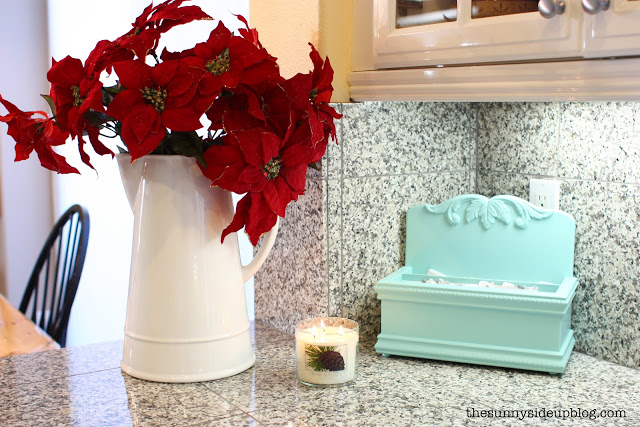 Makes the whole house smell like a fresh Christmas tree.  I think it's the best Christmas smell ever.  They've changed the label this year (it's a Christmas tree instead of a pine cone), but it's the same heavenly smell.
Last year I gave them out as gifts and just last week I received a sweet e-mail from a blog reader.  Here is her testimonial about my beloved candle:

I just had to send you a huge THANK YOU for introducing me to the BEST CANDLE EVER. I am not a candle person but every year I just kept reading about your love for the Bath and Body Works Fresh Balsam candle…..this year when I went shopping they had them 50% off (only $10) so I gave it a try. We have literally burned the candle every day since it was received. My husband even loves it. I love that it fills my house with the smell of chopping down my own Christmas Tree.
I have been reading your blog for the longest time. I love everything about it!! I am not one to ever email or comment on blog posts – but I quite literally thank you every time we light our candle. The thing is almost gone – and I have to get another before the season is over.
Thank you so much for sharing your "favorites" – I have picked up quite a few new favorites of my own, including this amazing candle…who knew 
J
Have a very Merry Christmas!
–

       
Your loyal blog reader
Lindsay 
YEA!!  E-mails like that MAKE my day.  Lindsay, thank you again for such a sweet e-mail and I am thrilled that you love the candle as much as I do!
Her e-mail was so timely.  It literally popped up in my inbox the same day that I was working on this post and adding my candle pictures.  It was a sign!  I had to ask her if I could share it.  I needed back-up.  Proof that the candle is fabulous!
:)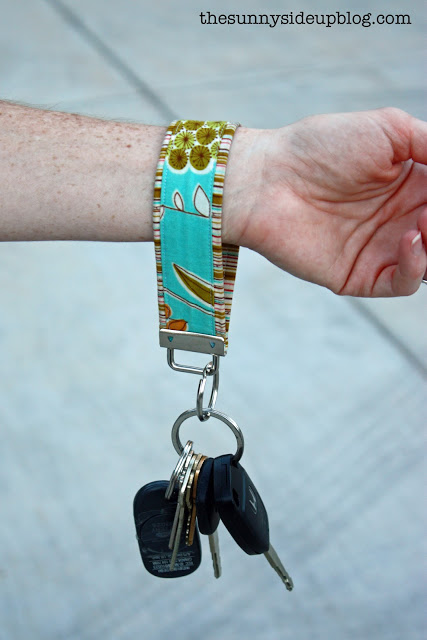 KEY FOB – Love this.  Comes in all different styles and is so handy for holding and finding your keys in your purse.  It comes in especially handy if you have little ones you are constantly carrying and loading in and out of the car.  I never lose my keys anymore!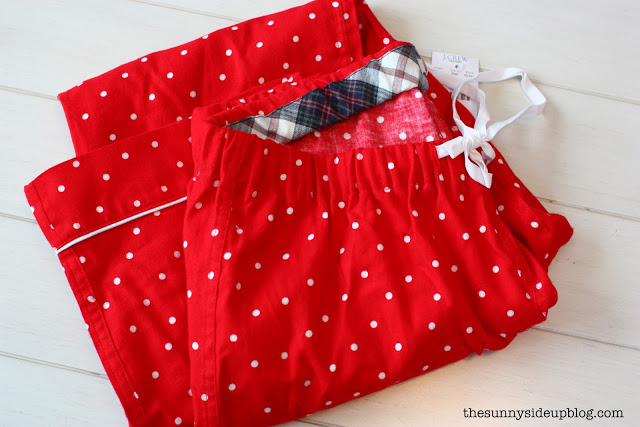 Pajamas!  I'm not linking to any specific pair (these are some from J Crew my mom bought me and my sister and sister in law for this December).  I just had to include pajamas in my favorites list because I love a good pair of pajamas.  Who doesn't!?  I said to Kenny once "it drives me crazy how our girls put on their pj's the second we're home and then if we leave the house again I have to get them dressed."  He answered "where do you think they get that from?"
Hmmm.  Let me think.  :)
I do love a good pair of pajamas.
Of course what's better than pajamas?  Pajamas with a pair of house shoes of course.  :)  My sister gave me these
UGG HOUSE SHOES
last year for Christmas and I have lived in them ever since.  So comfy.  If I'm in my house, I have them on.
Uggs can be a bit pricey so if you want a great pair of house shoes that don't cost a fortune try Dearfoams.  Same look and so soft.  My mom just gave me these with the pj's and they are just as comfy as the Uggs!  (I think she got them at Costco.)  They just have a soft sole vs. a hard one.  Both pairs are so soft and warm!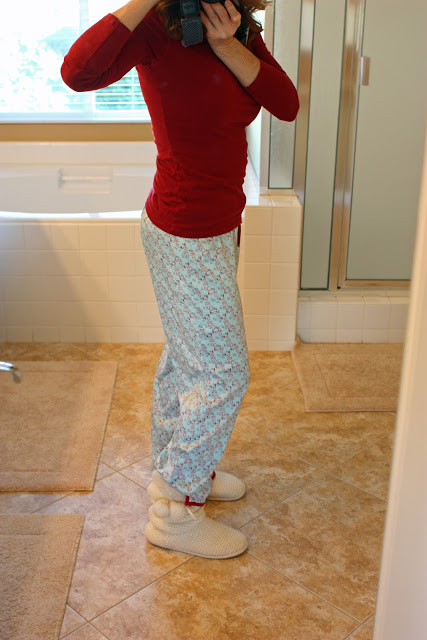 I also love my Gap house shoes I've had for a few years.  I couldn't find these at Gap this year, but they have similar fun ones at Old Navy.  A girl can never have too many shoes and house shoes are no exception!  :)
POPCORNOPOLIS – Have you tried this popcorn?  The "Zebra" flavor?  Oh. My. Word.  It is so delicious!  And dangerous!  I can go through this stuff so fast.  It never lasts long around here.  One of my favorite treats for sure.  I picked up these fun packages of four flavors at Costco and this is what we are giving friends and neighbors this year.  (So friends and neighbors who are reading – one is coming your way soon.)  :)  You should see these piled up in my garage right now.  It's all I can do to not sneak into them and bust out the Zebra bag!  (Wonder if anyone would notice?)  :)  If you wanted to spend a little more for someone, a fun gift idea is to add movie tickets with the popcorn.
MARTHA STEWART OFFICE SUPPLIES.  I know.  I've mentioned them enough.  But everyone is in the "time to get organized" mind set in January so I think fun organizers like these labels make a great Christmas gift.  Any organizer would actually make a great Christmas gift.  You can check out my "oh the organizers" post for more ideas in that beloved category.  :)
WILLIAMS-SONOMA DISHCLOTHS.  I love them.  They are by far my favorite dishcloths.  They are $10 for a pack of four and they hold up so well.  Just today I went to Williams-Sonoma and bought five sets of them for gifts.  I had them wrapped with my favorite OXO dish scrubber I mentioned yesterday.  I'm giving them to my girls' teachers and a few other people.  Maybe dishcloths and a dish scrubber aren't all that glamorous, but everyone can use them!  They come in so many fun colors.  I am always drawn to the yellow and green.  I'm also drawn to Williams-Sonoma because they gift wrap them for you.  Love that!  Another favorite thing.  :)
PROJECT LIFE.  I can't have a favorites list and not include Project Life scrapbooking supplies!  Makes scrapbooking so much more doable.  You can check out my Project Life posts to see how I've used these kits for my kids' albums.  If you aren't familiar with Project Life albums, kits, and accessories you can learn more on Becky's blog.  I have had to take a break from scrapbooking for this phase in my life, but I know it won't last long.  :)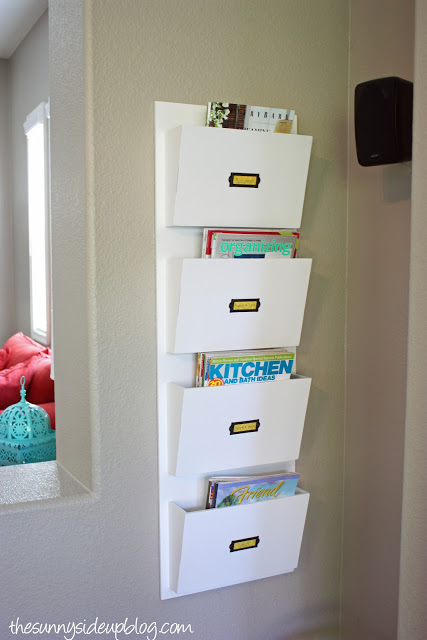 And last but not least, you all know how much I love a good magazine.  Last year for a friend's birthday I gave her a few good magazines and a pedicure gift card.  She loved it!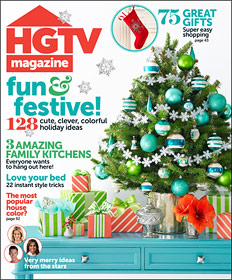 I think magazines are such a fun Christmas gift!  That is my favorite way to relax.  To sit back and read a good magazine.  Old school Pinterest.
"Brown paper packages tied up with string… these are a few of my favorite things!…"
Julie Andrews and I would get along famously.
Have a great weekend everyone!
:)
xoxo, Erin