Hi friends! Today I received 3-D renderings of my new kitchen! My cabinet guy is going to start making the cabinets soon. So exciting! We've worked out almost every detail and are just tweaking the oven hood. I sent him an e-mail this morning that said "I don't know why I'm so stressed about this oven hood! I just want it to look exactly how I want it to look. But I'm not sure exactly how I want it to look." Ha! :) I'm sure he just loves working with me. ;) He has been the best. SO patient. Kenny along with my parents and siblings often joke that aside from being decisively indecisive I'm the worst kind of high maintenance because I'm totally high maintenance but don't think that I'm high maintenance.
I'm not high maintenance by the way.
But I am decisively indecisive. And I am happy about my kitchen! I will share lots of details at some point for those of you who get as excited about kitchen design as I do. I mentioned that my cabinets are going to be white and grey so this past week I've been searching for the perfect shade of grey for them to be painted. It has been a lot harder than I thought it would be! Here are a few pictures from various sites that I've pulled inspiration from…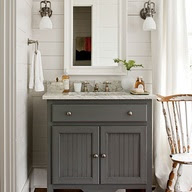 Love this. I'm doing something similar in one of my bathrooms and I'm hunting for similar sconces. Aren't they fun!? We are just starting to think/talk about lighting and I have been really anticipating this part of the building process. I love light fixtures! They are the perfect accessory to a room and can make or break the look. Much like a good pair of shoes. Wouldn't you agree? :)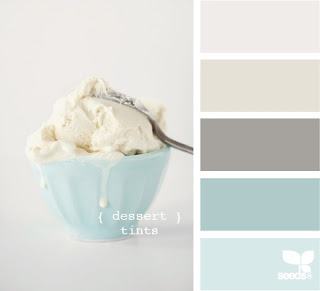 Love this grey. And the rest of this color palate!
Love the way that white farmhouse sink pops against those grey cabinets!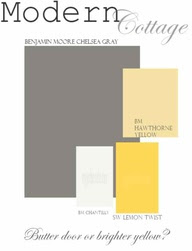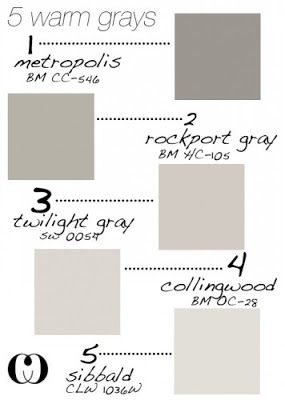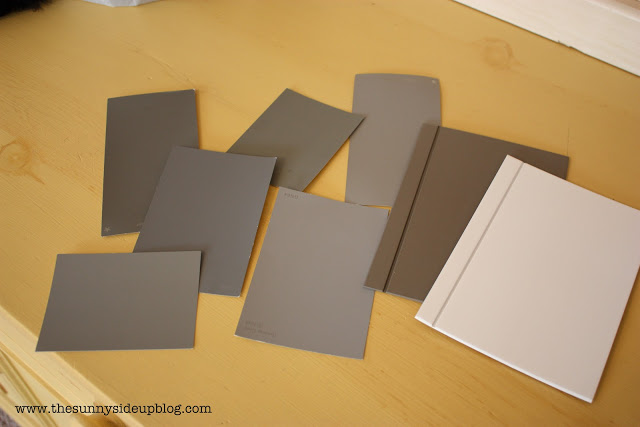 Here are a few of the samples I've narrowed it down to. It's interesting how grey looks so grey until you compare it to another grey sample. Then you immediately see all sorts of greens and blues in the grey. A lot of these samples don't look great with the wood floors I've picked out so back to the drawing board! (On the shade of grey or the floors.) It's so easy for me to pick out what I like, but making everything come together is a horse of a different color.
A grey horse to be exact. :)
(Yeah… it's late. I'm going to stop there before I hurt myself.)
Do you have a shade of grey you absolutely love? Do tell!
xoxo, Erin