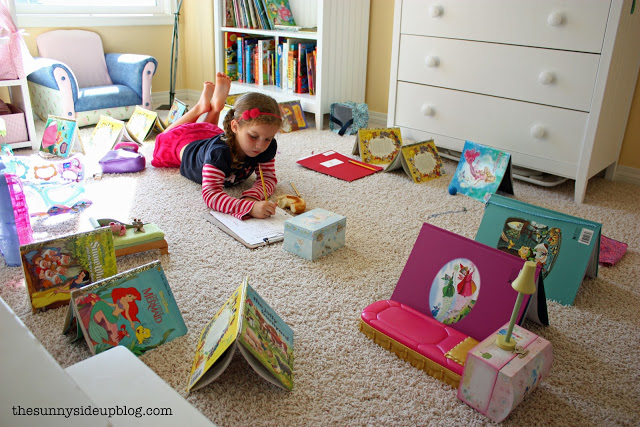 Homework time at our house! Not so bad when you're surrounded by books doll houses. On the bedroom carpet. Eating a bagel. Mom's in a good mood today.
My girls are out of school early all week for parent teacher conferences. I love it! We can get homework done early while Kole is napping (SO much easier) and then play all afternoon. We have decided this is officially "girls' week" and are planning some fun things. We may or may not be listening to Christmas music right now at this very minute. I turned it on and said "what do you think girls… too early?" They said "NO! Can we turn on the Chipmunks!?"
Done.
I've raised these girls right. :)
Happy Monday afternoon!
xoxo, Erin