To get the girls as excited as I am for the upcoming season, I pulled out last year's "Summer To-Do list" and we started brainstorming ideas for this summer.
We completed almost everything on our list last summer. Aside from a few minor activities like Ellie's addition to the list…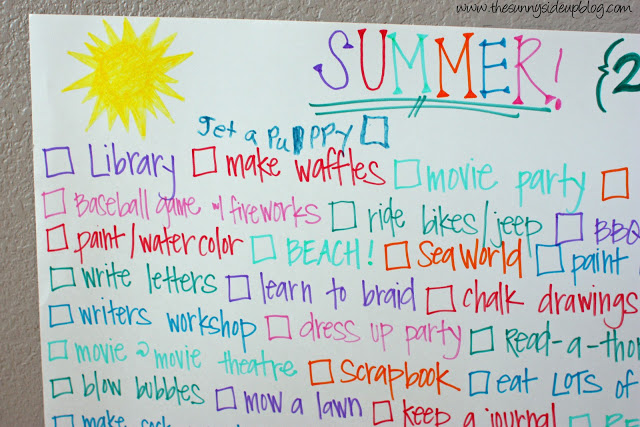 "get a puppy." I'm positive that will make it on this year's list as well. I'm even more positive that it won't be checked off at the end of the summer.
I'm also thinking it would be fun to make a list of books for the girls to read and maybe some fun movies I'd love to show them this summer.
Another list that will be taped to our back door soon is my annual summer "get out the door list."
A must have for summer activities if you have little ones. It has been especially helpful to me when I've had a baby – they require so much STUFF.
Yes… we are counting down around here.
Seeing the mermaids and princesses floating in the pool will be a welcome sight this year!
BRING IT ON!! :)
xoxo, Erin