Sharing a few pics of my Spring Hutch today! I didn't change much. Just moved a few things around and added some greenery.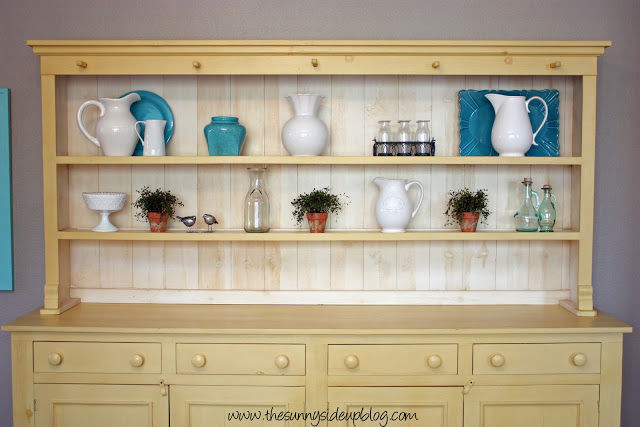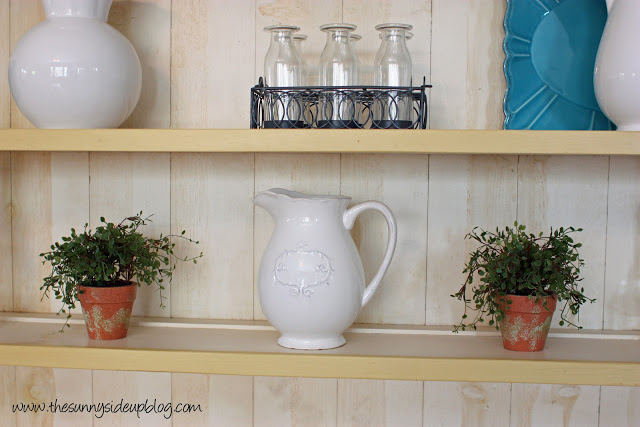 See the pitcher in the pic above? It was a Home Goods find for $12. I love it. Then I decided I loved it even more when I was shopping in Anthropologie the other day and saw
this oh so similar pitcher for $28.
:) Isn't it the best when that happens!? In fact, I was feeling so good about the money I saved on my pitcher that I decided I had more to spend in Anthropologie. Basic math, right? Isn't it the best when that happens too!? ;)
I even found a new home for my little birds. They love this Springy time of year!
They also love my Home Goods wanna be Anthro pitcher.
In fact, they're having a friendly little conversation about it right now.
That's a wrap on my Spring Hutch post!
BTW – It's just short of a miracle that I was able to take these pictures. A certain someone was all too willing to help with my photo shoot…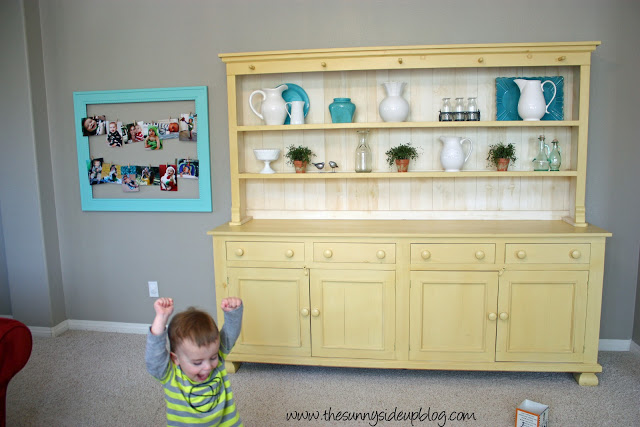 Ok. Now that's a wrap.
Happy Spring everyone!
xoxo, Erin