How often do you clean your hair and make-up brushes? I was flipping through a magazine last week and came across this little article…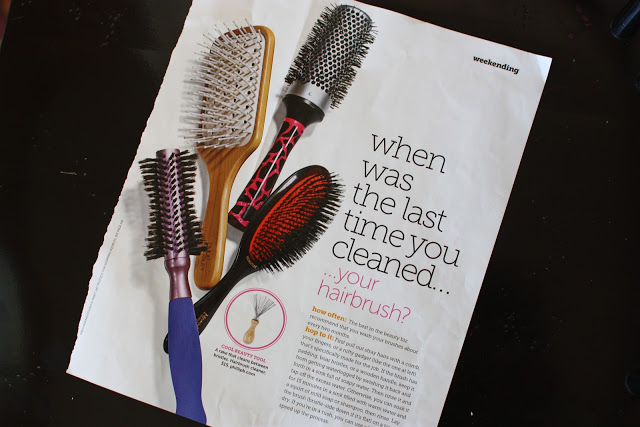 It says you should wash your brushes out every two months. Oops. I think I may have gone a bit longer than two months in between washings. (Maybe two years?)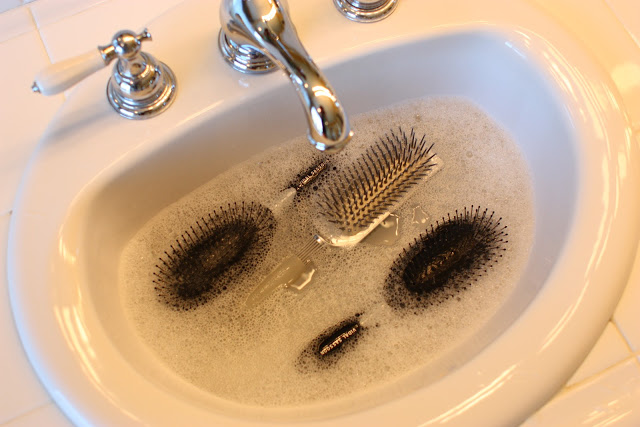 So I immediately cleaned the hair out of my brushes and let them soak for 10 minutes in warm water with a little shampoo.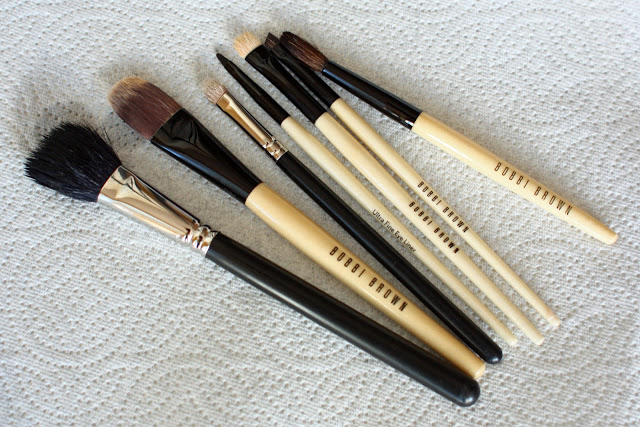 Then I figured while I was at it I'd clean my make-up brushes too. Those I actually DO clean every couple of months. Just rub a little shampoo into the brush and they clean up beautifully. Nothing like starting the day with clean brushes! Thought I'd share in case there is anyone else out there who (like me) needs a nudge to clean out their brushes. :)
Oh! By the way… I've had a lot of questions lately on how I make my blog headers and buttons for the sidebar of my blog. I explained it a while back in this post: BLOG HEADERS. Aside from explaining how I create headers you can also take a look back at all of my headers I've created since I started blogging (I just updated this post). Except for my Winter 2011 header. It's lost somewhere on my computer and it's driving me nuts that I can't find it! I'm off to continue hunting it down. I don't handle things being out of order very well. :) Anyway – clean your brushes and make a blog header. Or don't. Either way – have a great Thursday!

Free printable of the paint colors throughout my home!
Enter your name and email address to get instant access to my paint colors along with other free organizing printables. More will be coming soon!
Exclusive to subscribers!