Hi friends! Took a little va-cay from the computer while we had family in town. This past weekend was a really special one for our family. Saturday Ellie was baptized and became a member of
our church
.
My mom bought her this beautiful white dress to wear for the occasion.
Ellie felt like quite the little princess in her new dress with everyone doting on her all weekend long (as you can see from the posing in the pictures!). It was such a treat to have both grandmas and grandpas here AND my brother Austin and his cute wife Dayna. We had a full house and I loved it!
Of course, if Ellie was getting a picture taken with grandma and grandpa then so was Addison. :)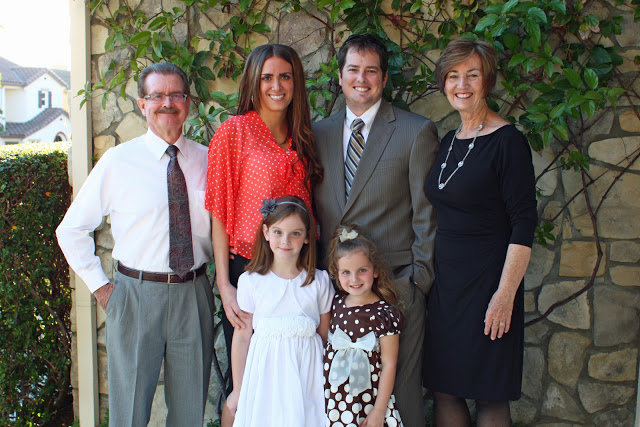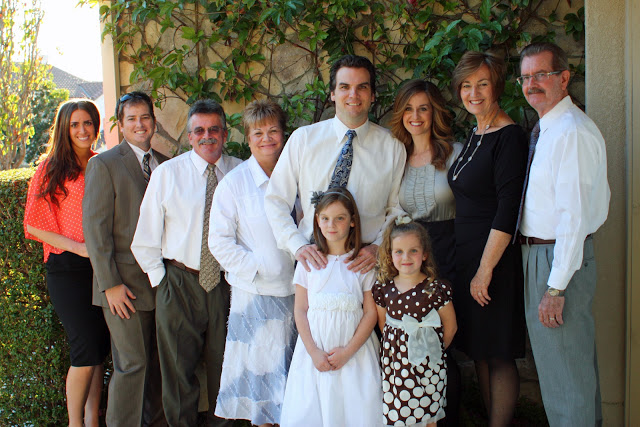 The whole crew on our way to the church. It was such a special program – just Ellie and one other boy got baptized so it felt very cozy and personal. When I got up to do a little spotlight on Ellie I was incredibly touched to see how many of our friends showed up to support us. It was a special night for my sweet eight year old and one we will never forget.
The rest of the weekend was THE BEST. Lots of hanging out and relaxing at the house. Happy to all be together.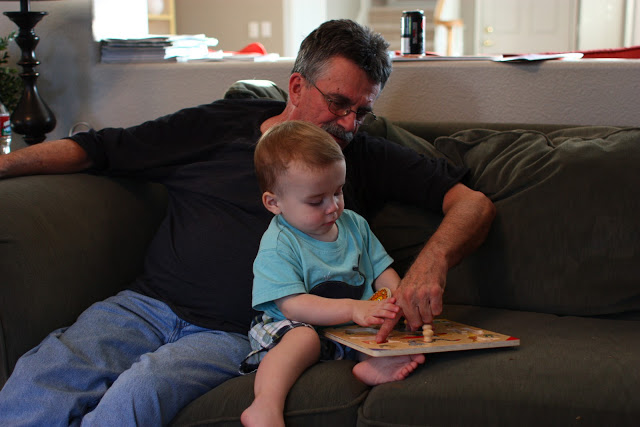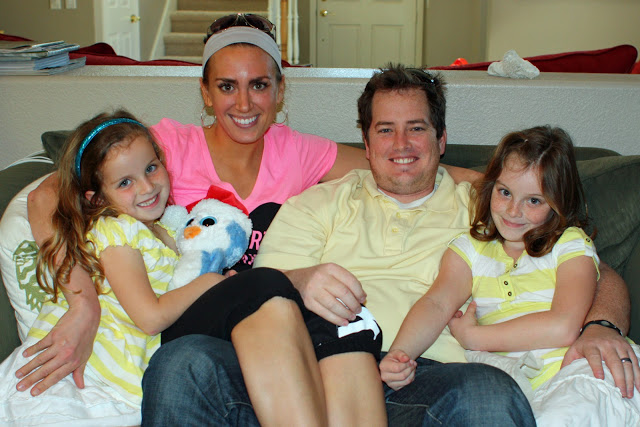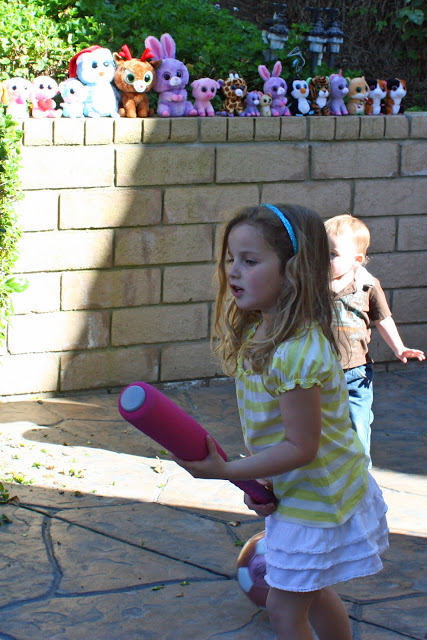 Other events included:
A little ball in the backyard. With quite the audience. :)
A superbowl party.
A little shopping.
Late night chatting.
A little cooking.
A lot of eating. (Too much eating!)
And a whole lot of help with the kids.
One afternoon my dad was outside playing with Kole, my mom was making dinner, and Kenny's mom was reading stories to my girls. Now THAT is what I'm talking about! I just wandered around not really knowing what to do with myself! It was wonderful. I loved having my house full of family and I was so grateful for the help. And now they are all gone. My parents stayed through today and it was hard to say goodbye. Reality set in all too quickly! And tonight around 6:00 when everyone was hungry and tired and I was juggling the usual homework/dinner/baths/cleaning ritual on my own I closed my eyes and remembered my happy afternoon. When there were more adults than children and everything ran so smoothly. :) (I miss you all! Come back!!)
It was such a treat to have everyone here.
A perfect weekend and I am so proud of this sweet girl.
xoxo, Erin