Kole's latest obsession is feeding us all.
He takes our family rule about "sharing" to a whole new level.
Sometimes we all get a little tired of eating everything he puts in our mouths.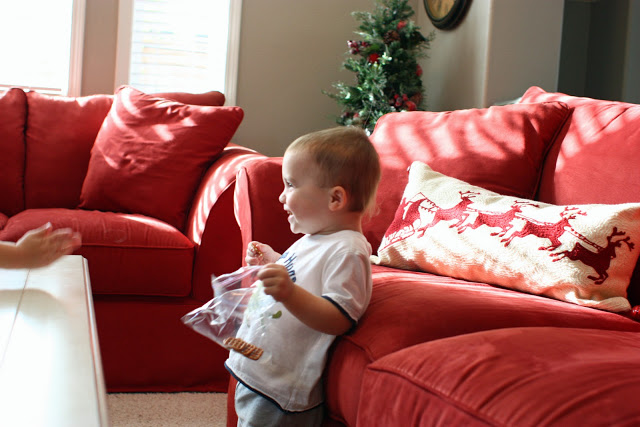 But it makes him SO happy.
So we all just continue to open wide.
:)
Kole and Kenny are down for their Saturday afternoon naps. I'm off to make the girls grilled cheese sandwiches and hot chocolate (even though it's so warm outside I got sunburned putting up our Christmas lights). Then the three of us are going to curl up under a blanket and watch The Polar Express. I love days like this. Happy Saturday everyone!

Free printable of the paint colors throughout my home!
Enter your name and email address to get instant access to my paint colors along with other free organizing printables. More will be coming soon!
Exclusive to subscribers!