Not much time to post tonight! I spent the last half hour writing down a list of everything I have left to do before the weekend. It always amazes me that no matter how organized I am or how much I try to do ahead of time, there are always so many last minute things to do to get ready for Christmas! The next two days will be busy for sure. Fun busy. I love it when my to-do list includes shopping, shopping, and more shopping! :)
I took the kids to see Santa today. The girls were SO excited.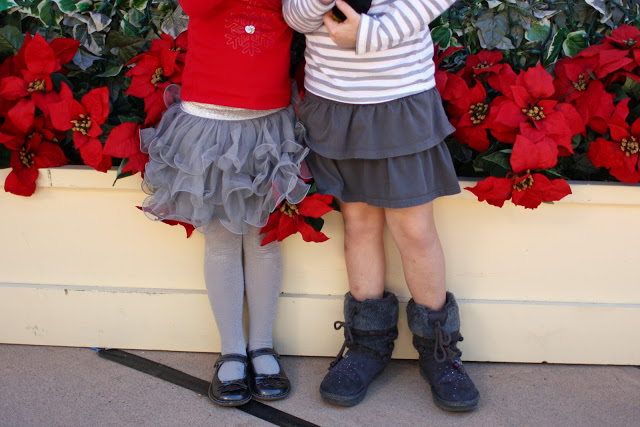 Addison spent 20 minutes deciding what to wear and finally agreed with me that her glitter tights and ruffle skirt would be appropriate "visit Santa" attire. Ellie refused to wear her glitter tights and ruffle skirt and told me that she was planning on being a fashion designer someday so that she could create clothes that feel and look like pajamas but that you can wear every day. I told her I was sold and would completely pay for and support her new clothes line. (Did you catch that Kenny? You'll need to completely pay for and support Ellie's new clothes line.)
BTW- you are all invited to our party when we celebrate her success. Comfy attire only.
I was so prepared for Kole to scream like crazy when I put him on Santa's lap but he LOVED Santa! Funniest thing. He was so happy – smiling and laughing and "talking" to Santa. Then he pitched the biggest fit and screamed when I took him off Santa's lap. I knew a fit would be pitched at some point. I was just surprised at when it occurred! The girls told Santa everything they want for Christmas which was completely different than what they have been telling me they want all month. Love that.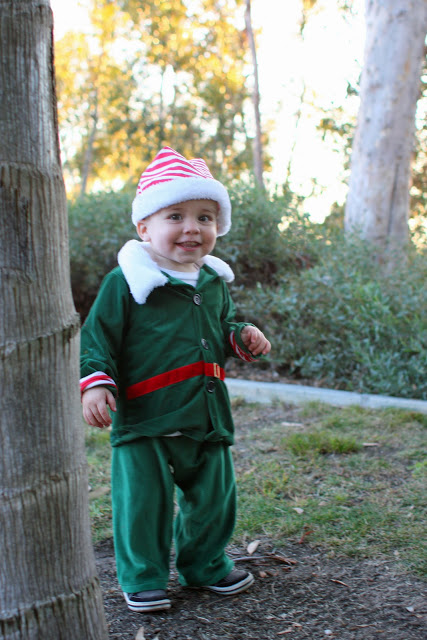 I told them that Santa's elves have burned him out kept him pretty busy this year (one elf in particular!) so they may not get exactly what they asked for. They said, "Oh don't worry mom! Santa knows and
will get us what we want! He's magic!"
Magic? Maybe. Tired? Definitely. :)
Ellie wrote notes to Santa a few weeks ago. One from each person in our family…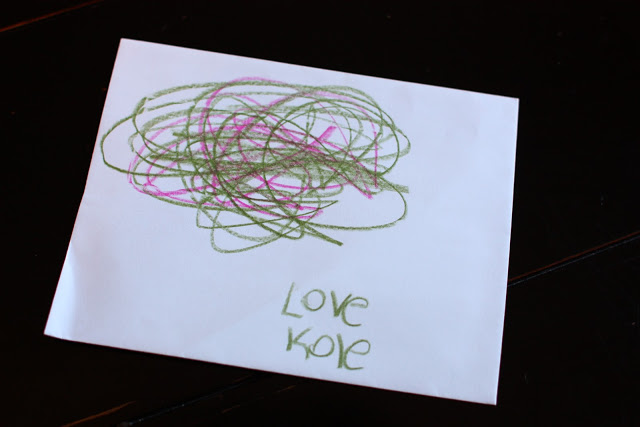 She even scribbled a note from Kole. Amazing really. She has his signature look down perfect.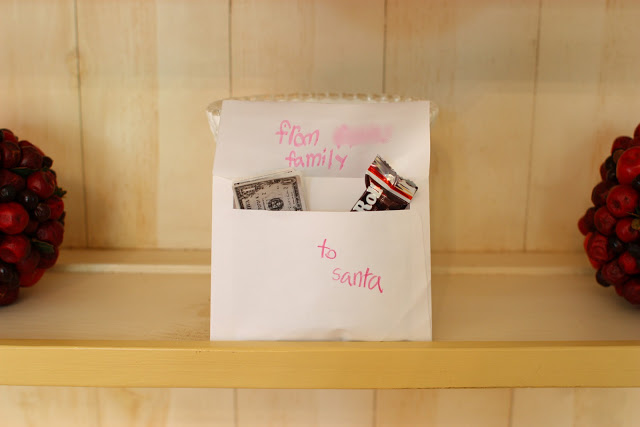 Then she placed this envelope in the center of my hutch and filled it with leftover Halloween candy and fake money. I laughed so hard when I saw it. Nothing like a stale tootsie roll and some monopoly cash! Santa won't ever want to leave our house.
She put the notes in each of our stockings and they have been there for weeks. I took them down when I took pictures for my Christmas Hutch post and Ellie wasn't impressed. "MOM! How will Santa see how much we love him without my notes!?" So back up they went after my photo shoot was over.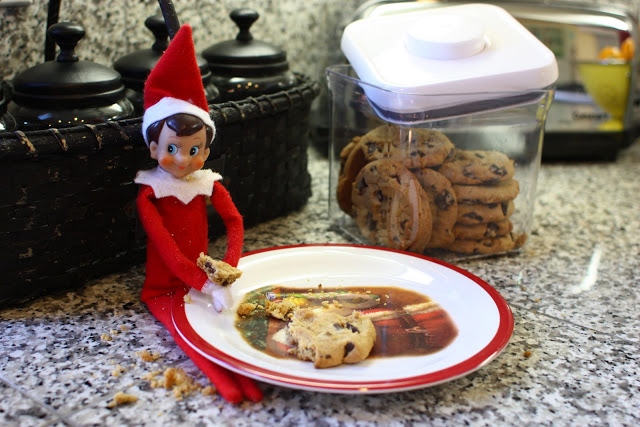 Yes. Santa is a lucky man.
And just like our little elf, I'm sure that when he visits he'll make himself right at home.
:)
xoxo, Erin