Popping in today to share pictures of my hutch decorated for Christmas! I mentioned when I posted about my Christmas mantel that I had to re-locate our stockings up and out of Kole's reach.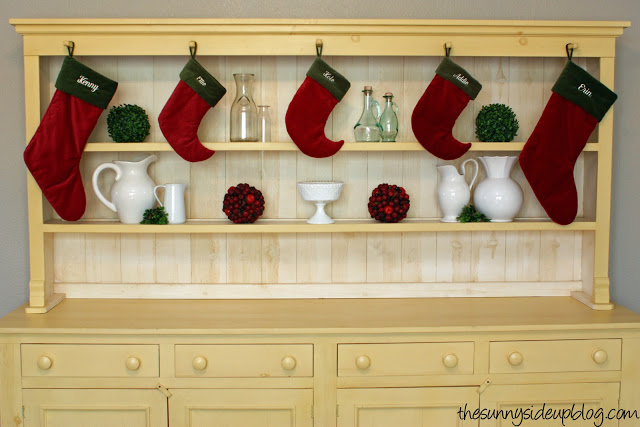 My hutch was the perfect solution! It even has five pegs on it – how lucky was that. :)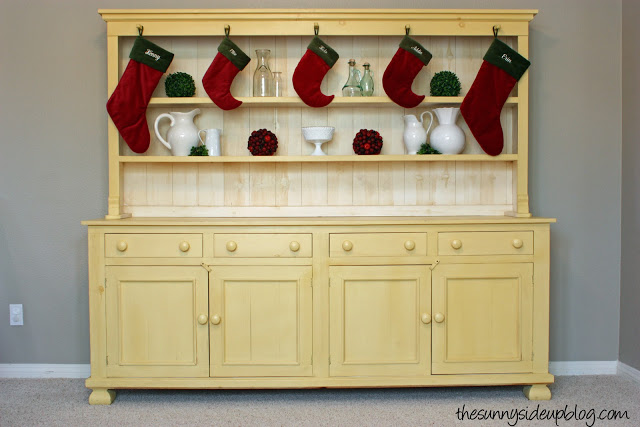 I think I spent a whole ten minutes putting this together. I just used things I already had and kept it simple.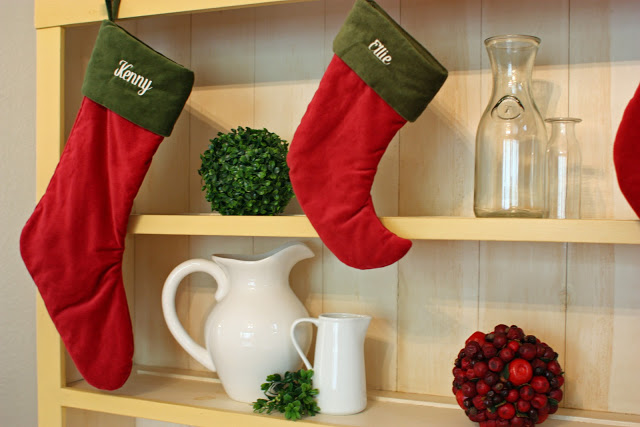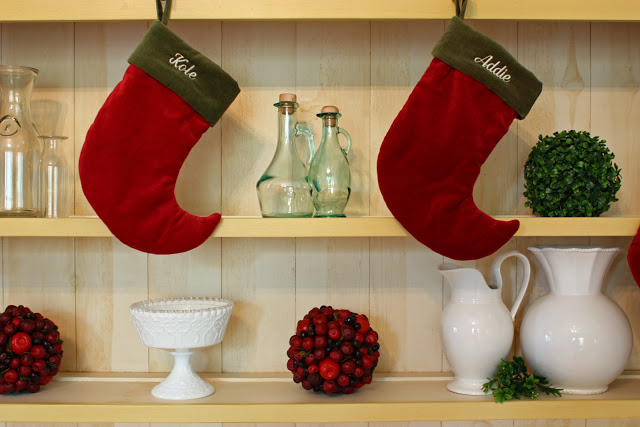 The only new addition is the candy dish below Kole's stocking. It was my grandma's and my mom gave it to me at Thanksgiving this year. I love displaying things I love mixed with things that are sentimental and special to me. In my opinion, that's what decorating is all about.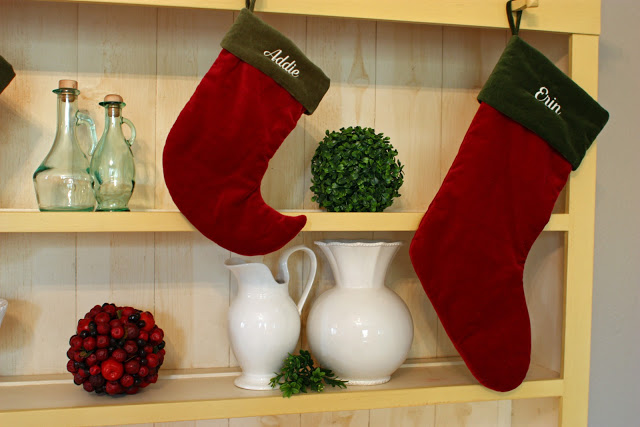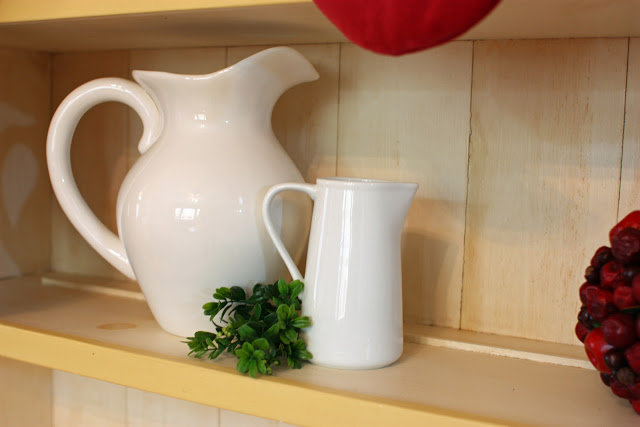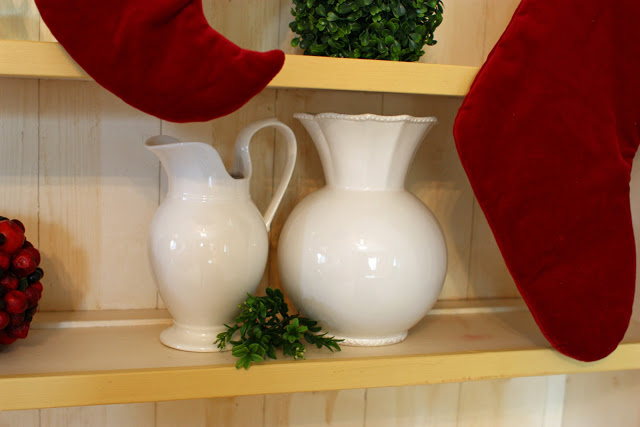 I added a little greenery between the white pitchers and vases to spruce things up a bit.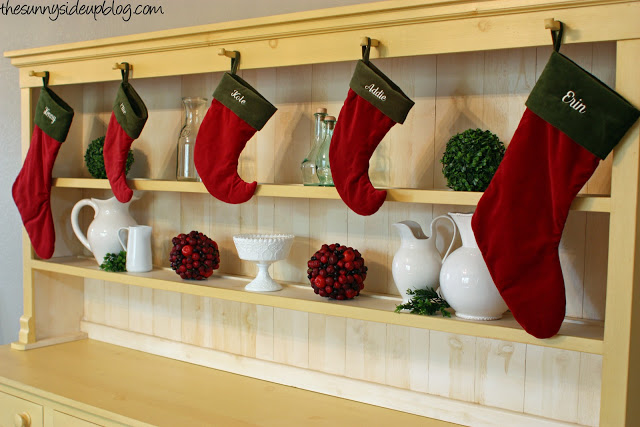 The stockings are hung and ready for Santa! Bonus: the stockings are hung and out of Kole's reach!
And because I love transformations, here is a quick before and after: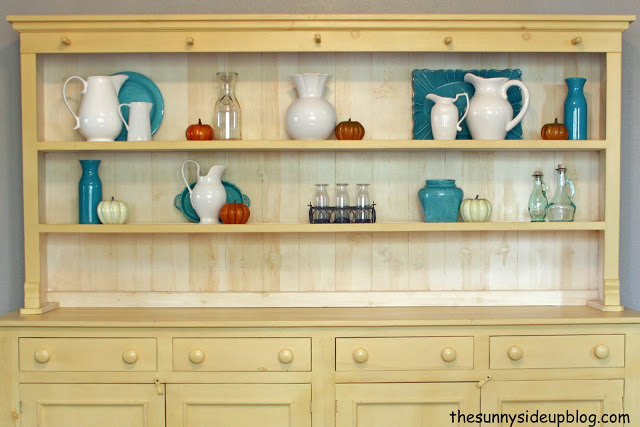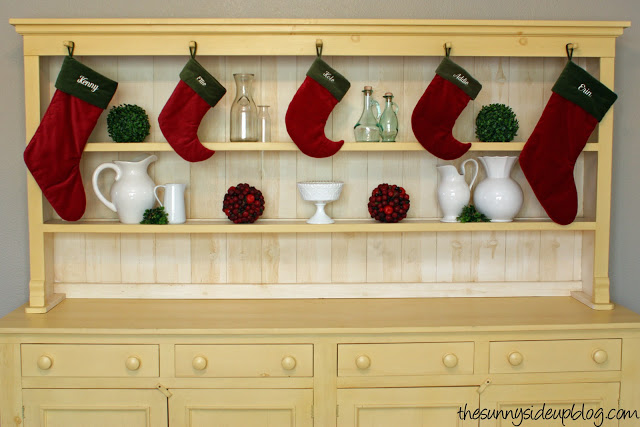 Kids are out of school! We have had such a nice LAZY morning. It felt so good to not have to pack lunches and rush out the door. My candle is burning and Christmas music is playing and we are all still in our pajamas. Breakfast, coloring, and a little dancing have been the agenda so far. We have a neighborhood Christmas party this afternoon and a few more gifts to deliver. Our vacation is off to a good start! I'm really looking forward to spending time with my kids. Their excitement is contagious!
Happy Monday before Christmas everyone!
xoxo, Erin