Ok. Let's talk hair. I have been getting a lot of e-mails/comments about my hair lately. You are all incredibly kind and the reason I haven't cut my hair in so long. Yes – I'm blaming the fact that I haven't changed my hair in the past three years on my blog readers! I used to mix things up and get a new hairstyle every year. Lately whenever I decide I'm going to chop it all off and go for a new look I get a sweet e-mail or blog comment about my hair! And it makes me decide to keep it like this a little longer. So thanks for that. I think. ;) Seriously though – I have the nicest readers and I really want to answer your questions. So many of you have asked about how I style it, maintain it, what products I use and I just wanted to let you know that at some point I will do a post on my hair. I actually did a "let's talk hair" post a year ago, but it probably wasn't that helpful in really showing you how I style it so the plan is to do a better/updated one in the near future. I just need to figure out how! I can't take pictures of myself doing my hair (although attempting that would be good for a laugh!) so I need to recruit a few friends to help and I need to find time during the day to make this happen. Not an easy feat with my current schedule, but I'll figure something out! So if you have any specific "hair" questions you want answered, ask them in the comment section of this post and I'll do my best to answer them.
I did want to take a minute to answer this question I received on last Friday's post:
"I always read your blog comments too, and everyone always mentions your hair ALWAYS looking nice (they are right), it just dawned on me why your hair ALWAYS looks nice…you live in San Diego!!! I have vacationed in California a few times and both times that I went to San Diego, I noticed that all the women looked their best, even in Target. That is Hollywood/Celeb territory and maybe that is why? I would love to get your thoughts on this Erin, was it just my perception or do people that live in your area always put on their A game?


Well. This is a great question and I am more than happy to share my thoughts on this! Two parts to this question. First I'll tell you why I always have my hair done and try to look my best. Then I'll give you the scoop on San Diego! (If you're sticking around for this long winded post now might be a good time to grab a snack… :)
I'm a hair girl. I care about my hair. I always have regardless of the city I'm living in. If I only have 10 minutes to get ready, I do my hair, not my make-up (then I stick on my sunglasses because it's always sunny here and we wear them year round – best no make-up trick in the book! Of course you're in trouble when you step inside…) My friend Darci and I always joke that we could talk "hair" for hours and we could! Products, styles, what we do to tame our thick hair. I enjoy doing my hair and I feel better about myself when it's done. When I had my first baby and quit teaching school to stay home with her I fell into a bit of a depression. I was in a new city with no family around and all of my friends were working. Ellie was a fussy baby and motherhood was hard and not at all what I pictured. I stopped caring about what I looked like. I was packing around baby weight so I wore sweats a lot. Plus I was covered in baby spit up and who was going to see me anyway? My big outing of the day was down the street to the grocery store and I didn't think the produce man really cared. I got stuck in a bad cycle. The less I cared, the more depressed I became and the more depressed I became, the less I cared. I remember walking past my bedroom mirror bouncing my fussy baby one morning. I saw my reflection in the mirror and started to cry. Who was that? I decided in that moment that I was going to get my life back. I was going to start exercising again. Start doing my hair and make-up again even if I only had 10 minutes to spend on it. Start wearing real clothes again – even if I had to buy a few things in bigger sizes until I lost the baby weight. So I did. I made myself a priority and I can't tell you the difference it made. Even if my only outing for the day was a trip to the grocery store, I held my head up and smiled at people. If I ran into a neighbor I said hi and was friendly instead of ducking and heading down a different isle. And most importantly, I was a happier mom. I was a better person when I took care of myself. So I learned an important lesson: You have to take care of yourself for you, not for anybody else. Do it because of the way it makes you feel. I have made exercise a priority and taken at least 10 minutes each day to do my hair ever since!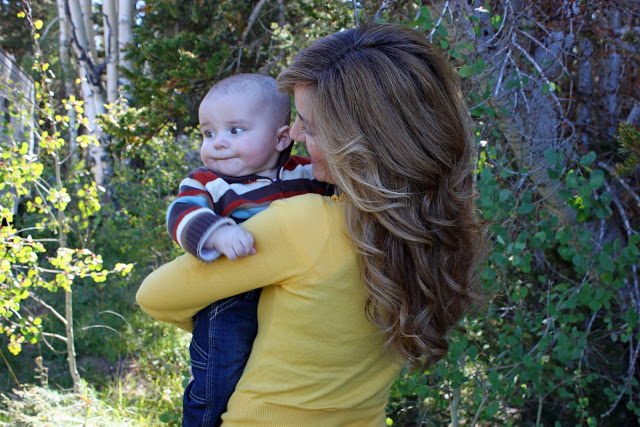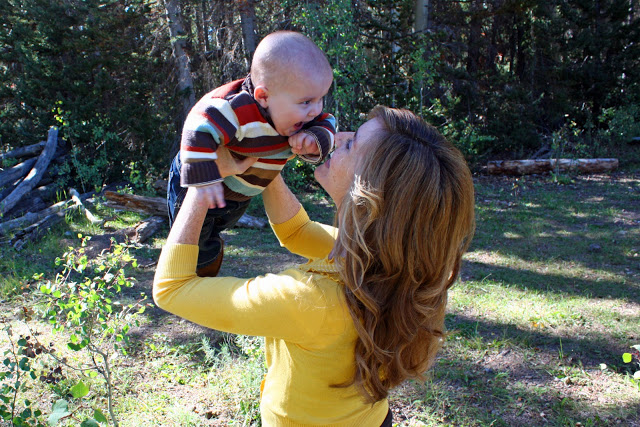 By my third baby I had things figured out. Hair done = happy mom. ;)
Now – to really answer your question (sorry I'm so long winded today!)
Scoop on San Diego. Yes! San Diego is ABSOLUTELY a place where people care about their looks and put on their A game. Southern California — it is its own beast! Exercise is huge here. Driving down the street you will always see walkers/joggers/bikers. If you go to an outdoor mall, a restaruant, or even just to pick up your kids at school, you will see beautiful women everywhere. (Yes! Even at Target!) I love it because it motivates me to exercise and look my best, but it can also be hard because it's easy to feel inadequate. I sometimes worry about raising my girls in a city where, especially in certain areas, so much emphasis is placed on looks. But that is true about our society in general regardless of where you live. I try really hard to teach my girls how beautiful they are on the inside and what true beauty is all about. In my opinion that is one of the most important things a mother can teach her daughter. So no, it was not just your perception! Women generally do try to look their best in my neck of the woods. :)
Ok. If you made it through that marathon of a post I salute you! And I apologize if now you have no time to check in with other blogs. If you have a question for me about hair (or anything else for that matter!) let me know. And thanks again for all of your supportive, uplifting comments and e-mails. I really wish I would have been blogging when I had Ellie. It would have helped me so much to hear from other moms going through similar struggles. You all help me now more than you know!
xoxo, Erin