I. am. exhausted. This week has been crazy. And fun. Crazy fun. I have so much to blog about and it is killing me that I don't have time to do it! If only I didn't need to sleep. But I do need to sleep. (Clearly I need to sleep or I wouldn't be rambling on this way…)
I know some of you asked questions about my last post and I will answer them. Some of you requested more Fashion Fridays and I will get around to doing that and answering questions that were asked last week. Some of you requested that I start modeling the clothes for Fashion Friday and that won't happen. Well. Maybe it will. I just feel like such a dork taking self portraits! And Kenny isn't around enough to take pictures of me. Although he makes me feel like an even bigger dork so it's not like that's a great solution anyway. So then it's left up to Ellie and you may remember what happens when she gets a hold of my camera? Fashion Friday content – to be determined. But I do have lots to share! Including some cute stuff I got this week. I just want you to know if you've asked a question in the comments I will get around to answering it at some point. I have a lot to post. I'm just too tired to do much tonight.
Did I already mention that?
And did I mention that I was tired?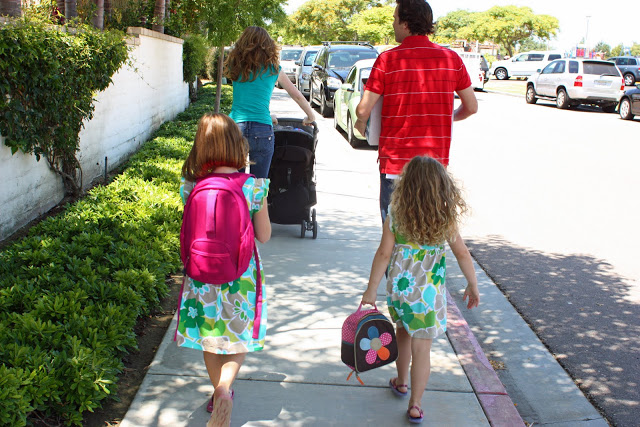 Summer camps ended last week. My girls had SO much fun. We don't start school until the end of August so still a month left of summer for us! Can I handle one more month of summer? That's also to be determined. I am starting to think about back to school though. I need to find my girls some cute backpacks. Thinking about ordering these soon –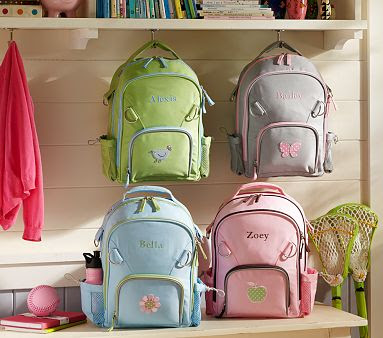 Pottery Barn Kids Fairfax Collection. I can't find anything I like better and I've been hunting in stores and on-line for a couple of weeks now. Any other suggestions?
Well – that's it for me. I'm off to bed. Before I know it, a certain someone will be up and going and full of more energy than I can handle!
Have a good weekend everyone!
xoxo, Erin