I received several e-mails asking where I got the cute beach/snack bag in my previous post. The bags are from a company called Thirty One Gifts and I received them when I did this giveaway. You can check that post for their website along with information about who to contact if you want to order one for yourself. Also, a sweet blog reader and director with Thirty One Gifts (hi Allison!) left a comment in my last post along with her information because she too sells their bags. Thirty One Gifts sells a lot of really fun stuff!
Speaking of fun stuff, I thought I'd share a few things I've bought lately. Fall fashion is my absolute favorite and since I haven't bought much the past two years (due to pregnancy and post pregnancy baby weight that lingered forever!) I decided that it was time to get a jump start on this year's Fall wardrobe!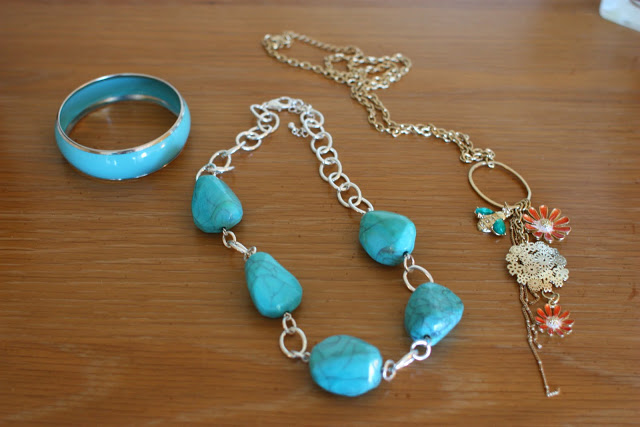 These necklaces I actually bought about a month ago and have loved wearing them this summer. The one on the left with the matching bracelet is from The Limited and the one on the right was from a specialty shop here in San Diego.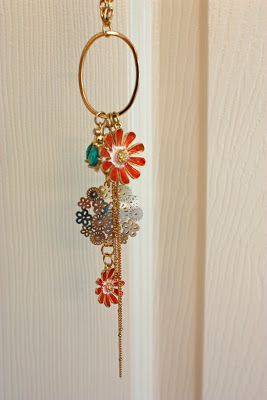 I love the orange/teal color combo in this one.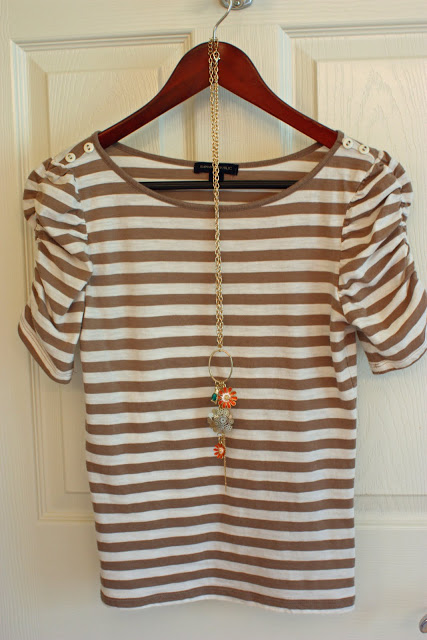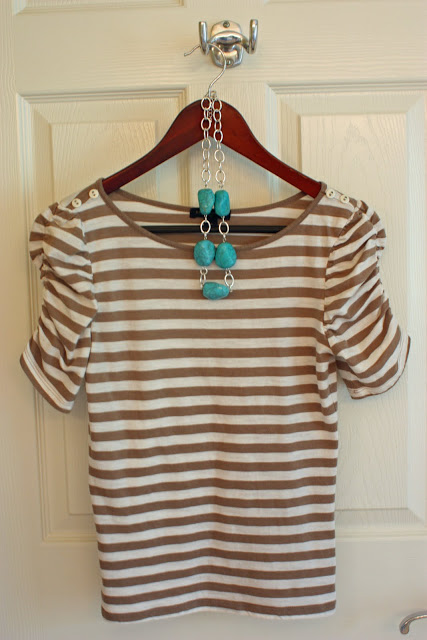 This shirt from Banana Republic looks great with both necklaces. I've worn this shirt a ton this summer! It fits cute and I love the pleated sleeves. Works with most of my jewelry, levi, or white skirts/shorts. A casual 'go to' top for sure.
This necklace also looks good with this white dress shirt I just bought (also from The Limited).
I guess this top is actually an end of summer splurge vs. fall fashion. But I loved the way it fit so much that it had to come home with me. :)
Some fun flats I bought at the Nordstroms sale (for only $50 bucks!). Should be perfect for running the kids around all day. I don't buy many shoes like this because my heels are SO narrow. If my shoes don't have straps they slip right off my heels and drive me crazy. I'm a big fan of flats like this that gather in the back!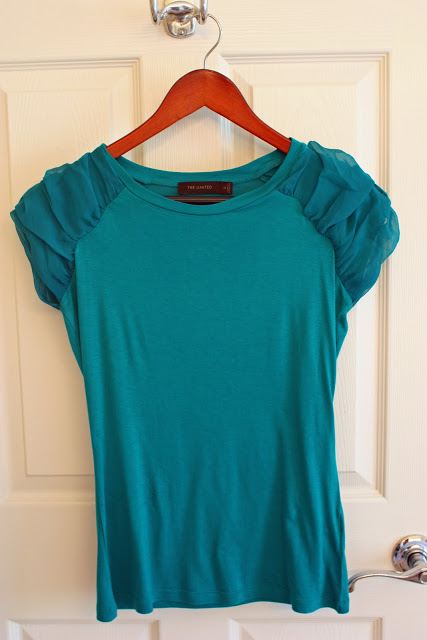 Another fun top from The Limited. I have too many shirts this color, but I loved the sleeves and the way this fit.
I wore it to church last week with this black belt, a fun skirt, and my favorite black heels (that are so high I have to really watch it holding Kole so we both don't go toppling to the floor).
But the two of us were stylin'! :)
This grey cardigan was a bit of a splurge (also from The Limited) but it is my favorite thing I've bought lately! You can't tell from the picture, but it fits so cute – fitted in the back and then it hangs long in the front. I tried it on with a white tank underneath, my dark Joes skinny jeans,
and these boots. LOVE it! I'll have to take a picture with it on sometime because it's way cuter on a person than on the hanger.
I found this purple sweater on sale at Anthropologie. Can you tell that I'm into solid colors by this point? Kind of boring, I know. But I just love stuff like this.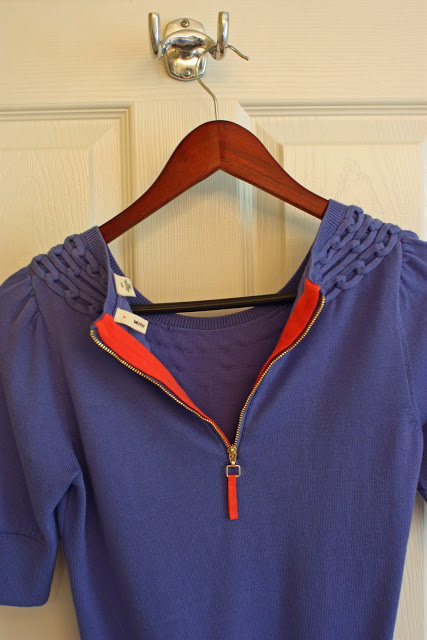 This sweater has a fun, funky orange zipper in the back that you can't see at all when I'm wearing it. But I know it's there. And it will make me FEEL fun and funky. :)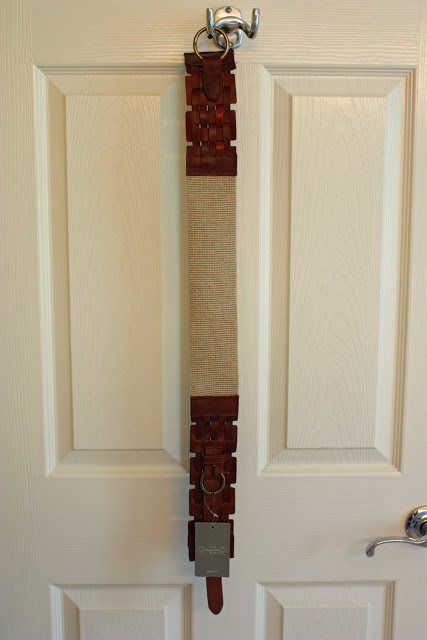 So far, this belt (also from Anthropologie) is the only purchase I'm having buyers remorse about. It was 55 bucks – a bit much for a belt – but I just love it so much!!! But then I got home and thought "will I really wear it enough…. I already have so many belts…. I could take it back and buy 8 belts from Forever 21 for the same price….."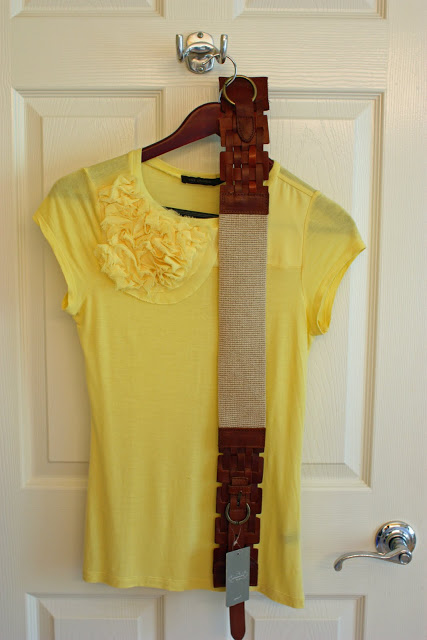 and then I tried it on with this shirt I bought in the Spring and MAGIC!
Ok – keeping the belt. :)
So that's it for my first rendition of "Fashion Friday." I found a fun dress and some other things too, but I took these pictures during Kole's nap and right after I snapped the picture above, Kole woke up.
No more pictures were taken from that point forward!
Have a great weekend everyone!
xoxo, Erin