I took a picture today of a few little things I picked up while I was in Utah. I'm still unpacking from our trip – and probably will be for a week because I'm such a serious over packer (but you just never know what you might need…right!?).
-Found this fun little owl plate for Halloween – isn't he cute!? I can't believe Halloween stuff is starting to appear in stores already. But here I am buying it. What a hoot.
-My trusty one-inch Conair curling iron. A whopping $9.99 from Target. Love this thing. I can't guarantee that it won't fry your hair and I can't guarantee that at some point it won't break. But it's cheap to replace and it curls my hair better than all of my expensive curling irons that have been collecting dust ever since I bought this little beauty for our ten year anniversary trip to Italy.
-Also while in Target I stocked up on my favorite spray on tan (Neutrogena). I just spray a little on my legs every few days in the summer so they don't blind anyone. Any other fair skinned friends out there?
This stuff is great. Doesn't streak (I rub it in even though it says you don't need to) and it looks for the most part like a real tan (not that I would know what a real tan looks like).
-Cute letter "E" sticky notes from Anthropologie.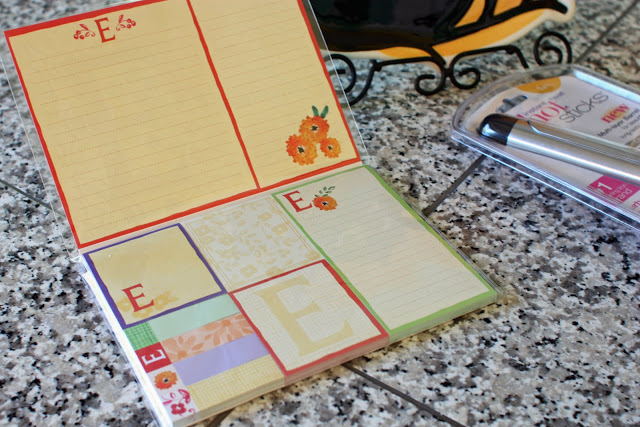 Bought by my mom. Thanks mom! They will hold many happy little to-do's. :)
Costco run today. I bought most of the usual stuff. Cheese and crackers for the kids. Popcorn and sugar snap peas for me, strawberries and cuties for all of us. A rotisserie chicken for an easy dinner. I buy one every time I go because I always get so frustrated when I go to Costco and drop $200 bucks like it's nothing and then come home and wonder what in the world we're going to eat for dinner!!? The chicken makes me feel better. :) Shampoo and conditioner for the girls. My sister always gave me a hard time for using expensive hair products for my girls so last time I was in Costco I picked up some cheap-o Kirkland brand for them to try. LOVE IT! We always get compliments on how good their hair smells! Even Kenny likes it better than my salon stuff. Go figure. Carly – I guess you maybe had a point there. Also bought and not pictured, diapers, wipes, paper towels…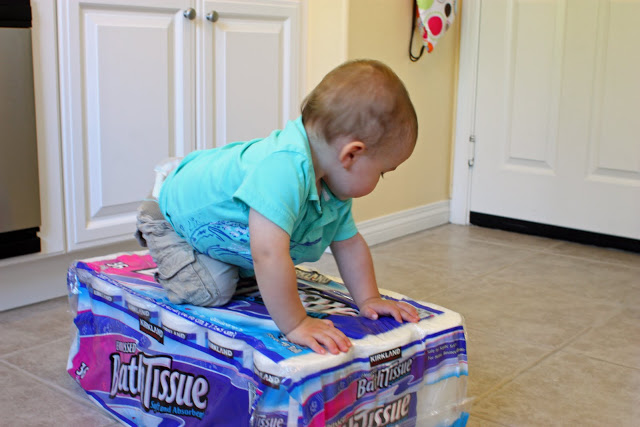 and of course toilet paper. All of the essentials!
What about you? What are your go to Costco items? Anyone else smelling like a rose because of Kirkland shampoo or shopping for Halloween items in August?
p.s. Post for tomorrow night — Fashion Friday or my newly painted and decorated shelf??? Or after this enthralling post are you dying to see what I buy at the grocery store each time I go? ;)
xoxo, Erin