Wow! Friday already! We spent last weekend in Utah with family and came back Tuesday so this short week has flown by. I'm finally feeling caught up from our travels! Hoping to have more time to post next week. This is such a busy time of year with school ending, isn't it!?
Just a couple of pics from our weekend that signal summer time!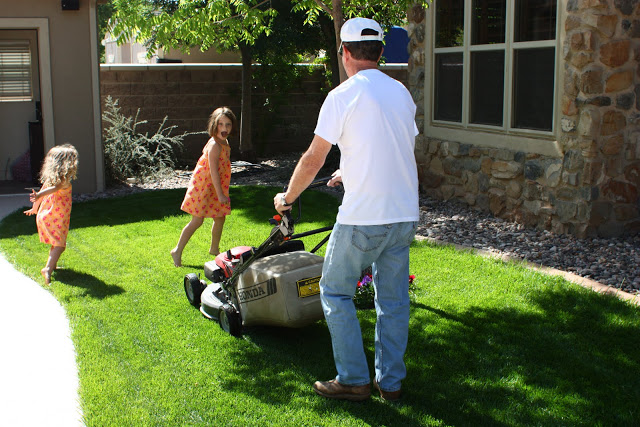 Girls "helping" grandpa mow. Is there anything better in the summer than the smell of a freshly mowed lawn? I think not.
And my little guy's first time in the pool!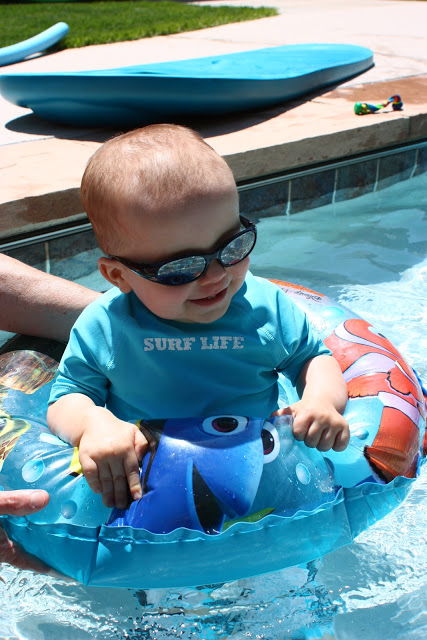 He loved it so much.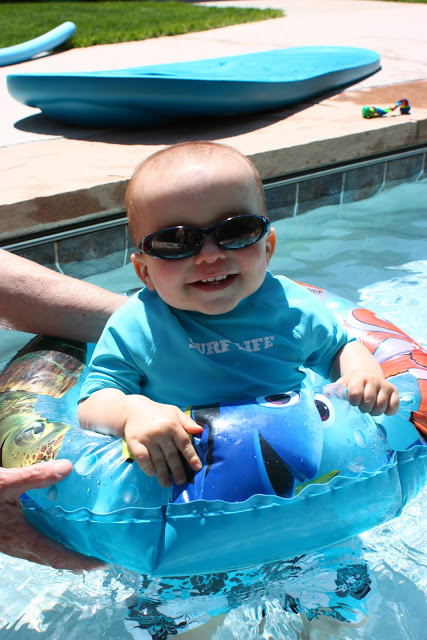 What a stud. :)
Have a great weekend everyone!
p.s. Thank you so much for all of the sweet comments lately! They mean so much to me. I'm well aware that I have the best readers/friends in blog land. :)
xoxo, Erin