Oh. My. Goodness. This week has been just short of insane. Remember
the letter
I wrote to myself during the newborn stage to help me get through that crazy time period? Well here's a new letter to myself to help get me through the next year.
Dear Erin,
Love, Erin
You see, I had plans this week. Places to go, projects to complete, activities to attend, e-mails to respond to, a birthday party to plan, a trip to pack for, a house to clean, and let's not forget fun pictures to post on the blog.
But alas! Here's what my week looked like instead:
First mom can watch me pull out all of my toys and her wrapping paper…
then I'll move on to dad's socks.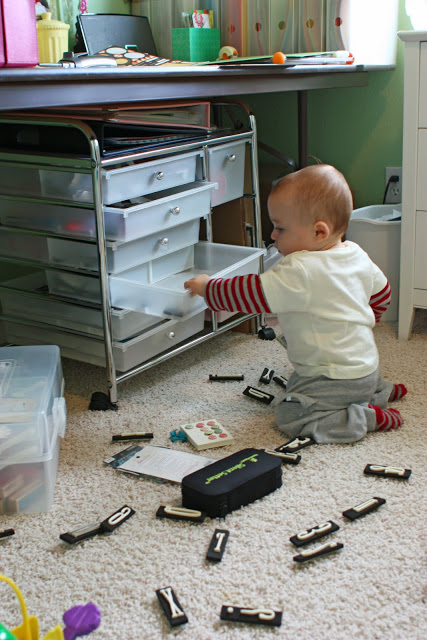 Scrapbook supplies are where it's at.
Mom won't care if I munch on these stickers. They are so last year…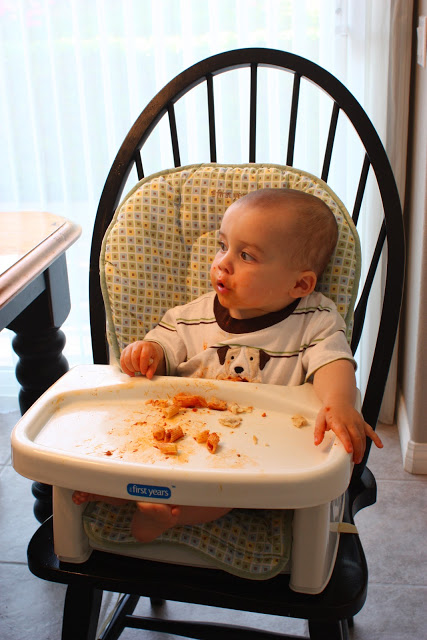 Pasta is my favorite. The messier the better. Mom especially loves it when I show her I'm done by chucking my food at record speeds. Love to watch that food fly!
Ha! She THINKS I'm contained. Not for long…
Ahhhh! The one year old. This stage is KILLER. And Kole just might kill me.
One munched on scrapbook sticker at a time.
Have a fabulous long weekend everyone! You all know what I'll be up to. :)
xoxo, Erin