Did I remember to thank those of you who offered help with my iphoto struggles? THANK YOU! Several of you offered tips that have helped a lot. And several of you also shared house struggle stories that made me smile and feel better about our situation. So kind of you all. One reader (hi Cori!) asked this question in the comments:
"I am sure you get this a lot: but, is your mother into organizing as much as you are? I'm just curious."
:)
No. My mother is not that into organizing. She is clean – our house was always very tidy growing up, but she is WAY more low key than me when it comes to cupboards/drawers/closets, etc. I drive her nuts with my attention to detail and impossible quest for perfection. However, it doesn't seem to bother her as much each summer when I come to stay with her and organize her kitchen. Imagine that. :)
A few pics of my mom's pantry from 2009 —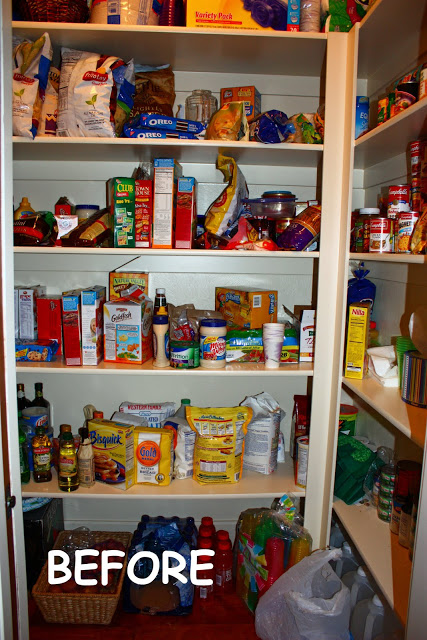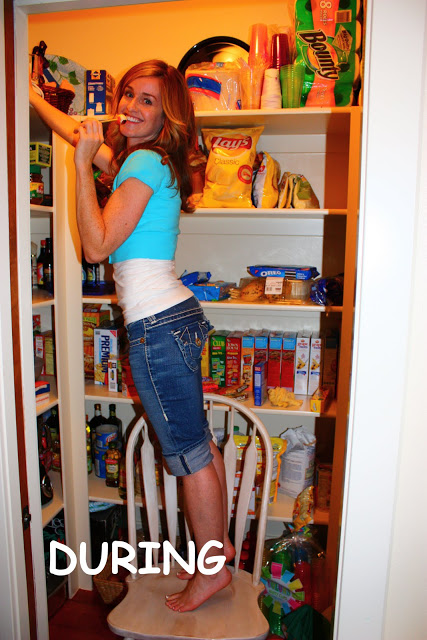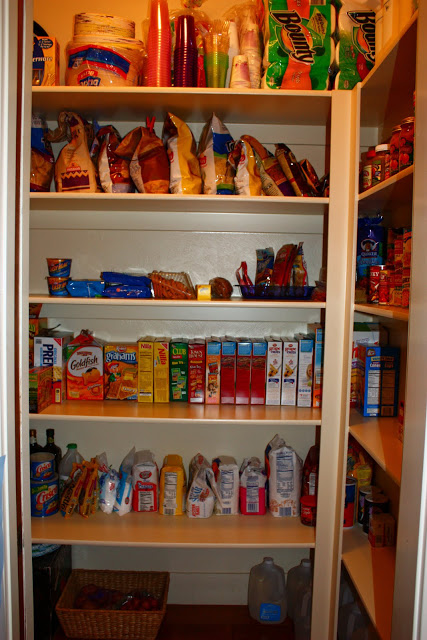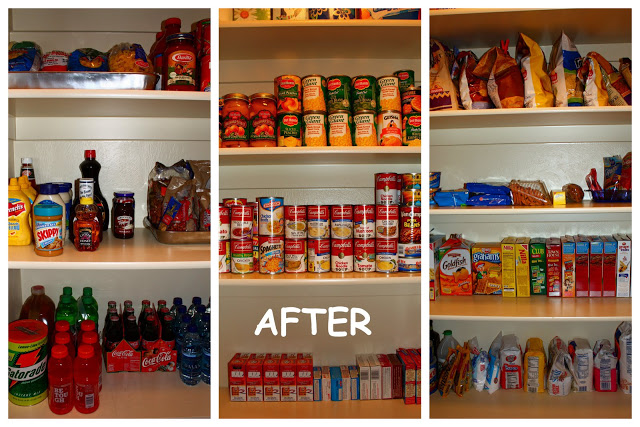 I have fun plans in store for her pantry this summer!
And while we're on the topic of pantry's and kitchens once again….here's Kole's latest trick —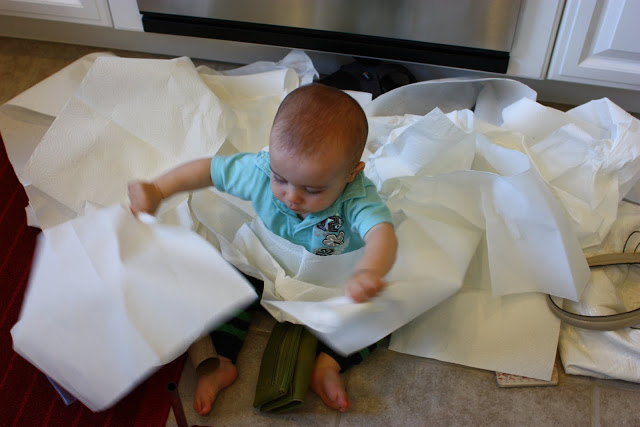 La de dah — happily playing with my paper towels…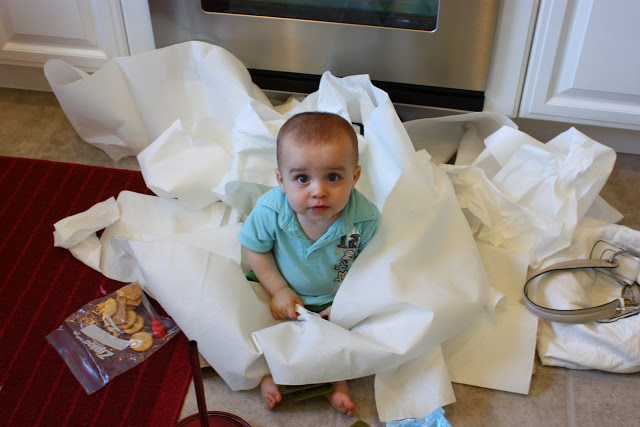 Crap. Mom found me.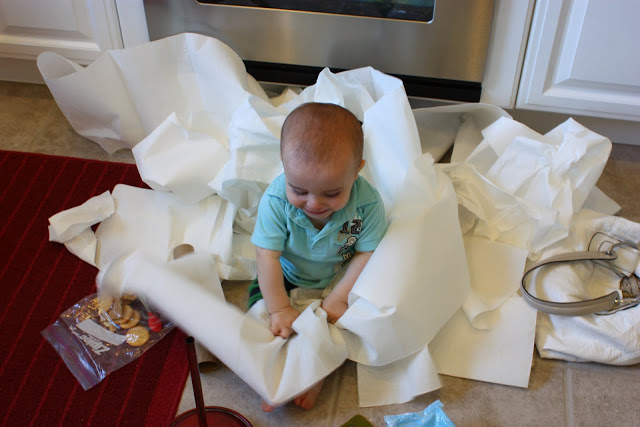 Oh well. She thinks I'm so cute she won't even care…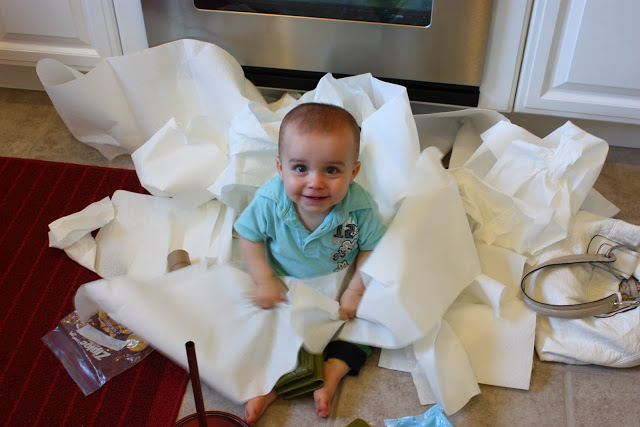 See what I mean!? She's just standing there smiling and snapping pictures.
I am SO running the show around here.
And now I'll happily scoot away leaving mom with my mess.
Adorableness gets you pretty far in this world.
(Told you my boy was smart)
:)
xoxo, Erin