Sharing a few recent layouts. The first two are for my little man's book…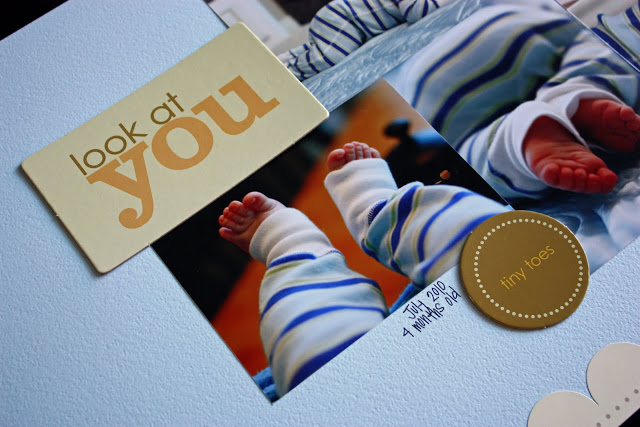 I spend a great deal of time kissing those sweet cheeks and tiny toes each day.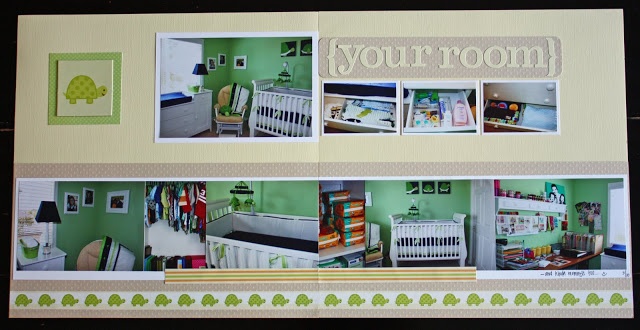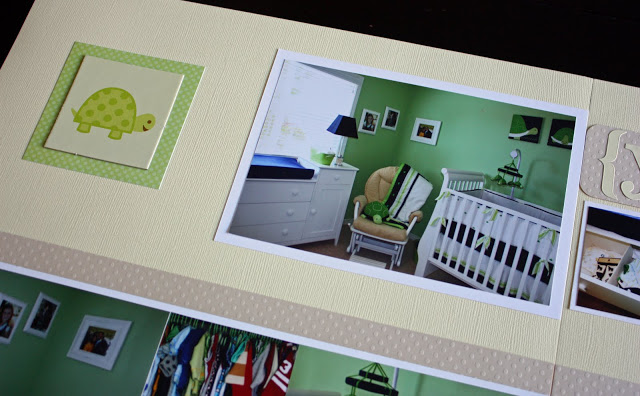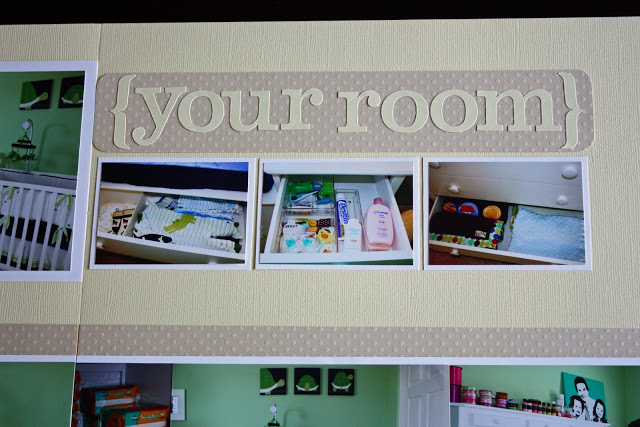 "Your Room"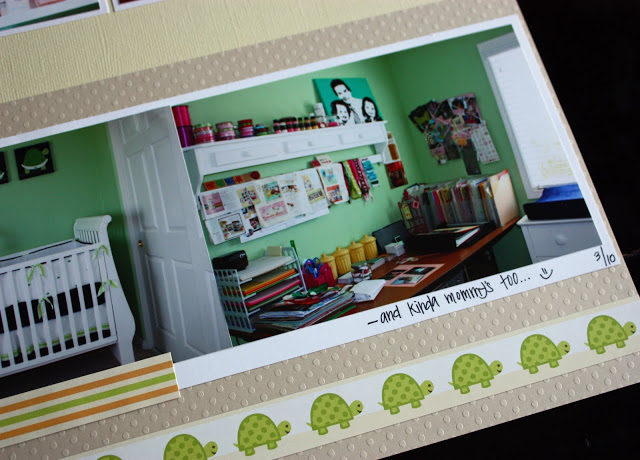 "and kinda mommy's too…." :)
And a layout for Miss Addison's book —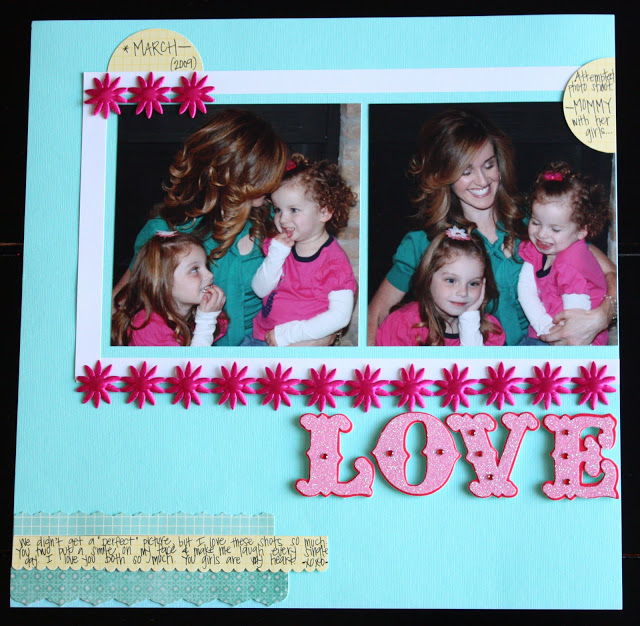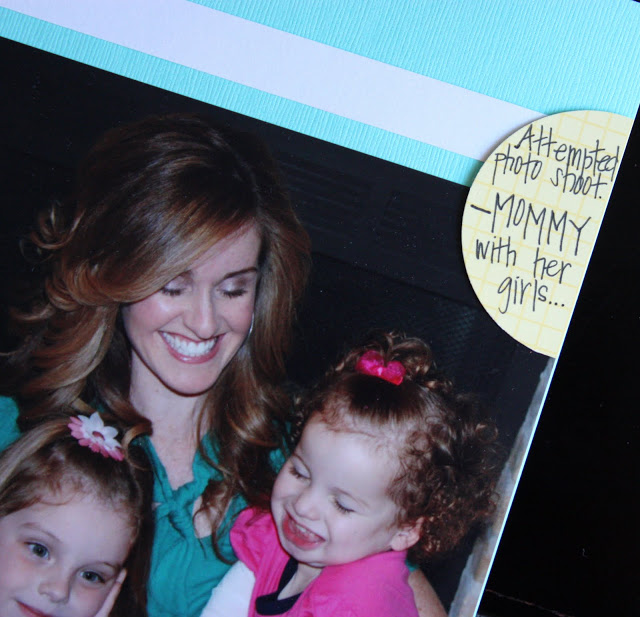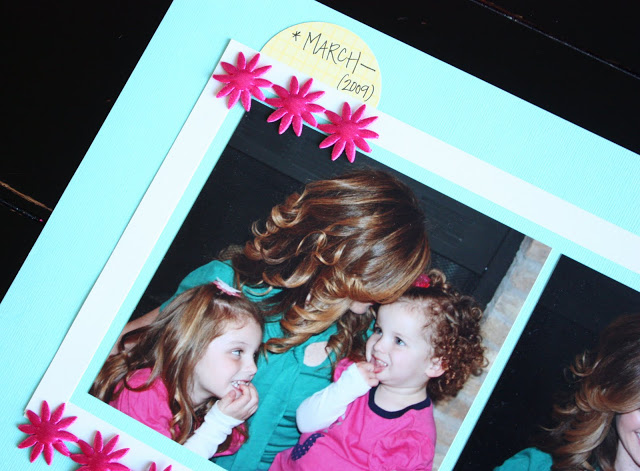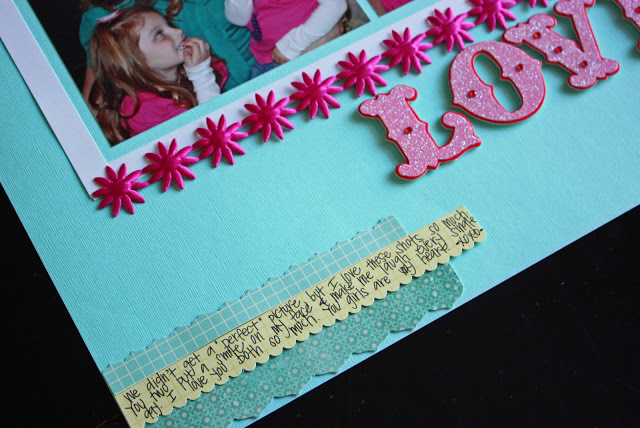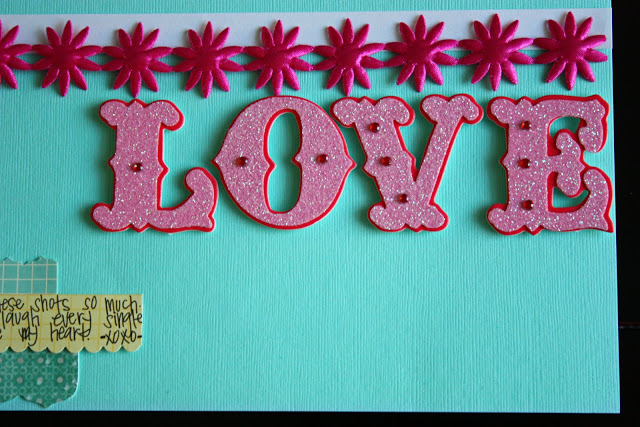 Lost of LOVE going on around here!
It's been a bit harder scrapping for a boy. I'm trying my best to keep things simple and semi masculine but I have to admit that I'm totally lost without my paper flowers and butterfly punch!
Have all you fellow scrappers checked out the
new Project Life albums
? So cute! And so perfect that there is a girly feminine album and also one more suitable for boys. Planning on starting a PL album for Kole at age one. I'm feeling pretty cool since I made
Becky's PL collage
(second in from bottom right). What you can't see is that my huge pregnant belly was holding up my box. :) Good times.
SO SO excited for this week! My parents arrived today and are spending the holiday with us. We have so many fun things planned! Dinner dates, football games, decorating, shopping, pajama lounging, Christmas movie watching, Christmas card prepping, and of course lots of eating. Kenny didn't want the bananas to go bad in the banana pie my mom brought down today, so he decided he better take one for the team and personally make sure that didn't happen by diving in a bit early. I felt the same about the lemon pie — nothing worse than rotten lemons. Hmmm… seems we've already started on the eating portion of the week!
Happy Monday before Thanksgiving everyone!
xoxo, Erin